There was a wave in the city transport arena when the likes of Uber and Ola started their operations in India. They pumped in huge money to gain customers and woo drivers. Everybody rushed to be a part of the highly incentivizing cab market in India. From Tier 1 cities to Tier 2, they have been expanding their footprint in India. Fast forward to 2018, the demand for cabs are rising, cabs on road are less as the incentives have hit rock bottom and things are back to square one. Considering all this along with the recent nationwide strikes called by cab drivers, Savaari Car Rentals stand out. Wondering How ? Read on to find out how Savaari Car Rentals are different and how you should plan a road trip with them.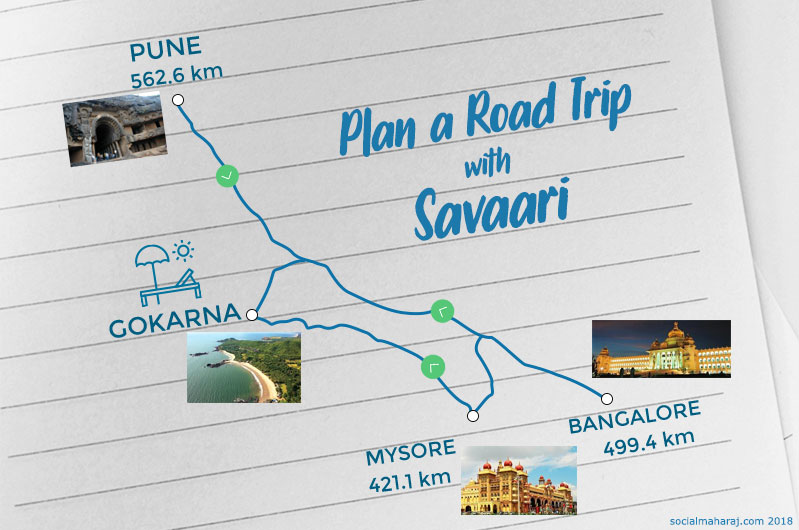 The Customer vs Supplier Mystery
With intense competition from all quarters, the drivers and customers are often dissatisfied. This happens because one party isn't earning enough and the other is asked to pay exorbitant amounts. With the App based cab services, customers are more often than not forced to accept the high fares. Charging a higher fee when demands increase is a fair thing. But this stands true if the benefit is passed on to the drivers too. Drivers who earned in lacs are barely earning few thousands as incentives have sky dived. With the focus increasingly turning towards profitability, the companies are forced to cut costs. And the drivers are suffering in the process because of the sudden decline in their incomes.
The Savvaari Advantage – Customer First
Savaari Car Rentals are India's premier Intercity Car rental service. They are spread across 98 cities in India. Being an intercity cab service provider, they have seen that a customer spends 5 hrs on an average on a trip. Considering this longer duration, Savaari Car Rental have a value based service offering that a traditional cost based offering. With customer at the centre of its business, Savaari handpicks cars and drivers and works diligently on customer feedback.
Savaari is working on bridging the gap between customer requirements and on-ground execution. With this value-based service offering, drivers and other suppliers are engaged in transparent contracts. This ensures that drivers are provided with healthy payouts, one of the best in the industry. Furthermore, drivers are additionally incentivized /penalised on a customer satisfaction led score which has increased performance accountability.
Explore India with Savaari Car Rentals
I love to travel by road, and Savaari is doing exactly that. Inspiring people to travel by road and is on an ambitious journey of walking the tight-rope in keeping all its key stakeholders happy. They have car rental services in all the major cities of India with good connections. So if you are planning a vacation or a quick business trip choosing Savaari Car Rentals can be a good choice ! What are the features that stand out for Savaari Car Rentals ? Mention in the comments below or tweet to me at @Atulmaharaj
The post was first published here.