Last Sunday was a important day for two reasons, first one being an accomplishment (will talk about that later) and then the India vs England match. Most likely my Top 4 predictions at World Cup 2019 will be correct ! We were excited right from morning and were eager to watch the match. Eventually things didn't go quite as expected. However, thanks to it we were able to explore a new cafe. We were on the lookout for a restaurant screening the match live in Secunderabad. Up & Above cafe was the we finally visited. So here's a review of Up & Above Cafe, Hyderabad.
Small yet Spirited Ambiance
Located right in front of Naturals salon on PG Road, Secunderabad Up & Above is quite easy to locate. The parking at the restaurant is quite congested and valet parking isn't available during the day. The restaurant operates at 4th,5th floor and the terrace. The 4th floor seating is that of a cafe with a bar at one side. The 5th floor has a lounge type of setup while the terrace… is terrace. All the spaces have live match screening.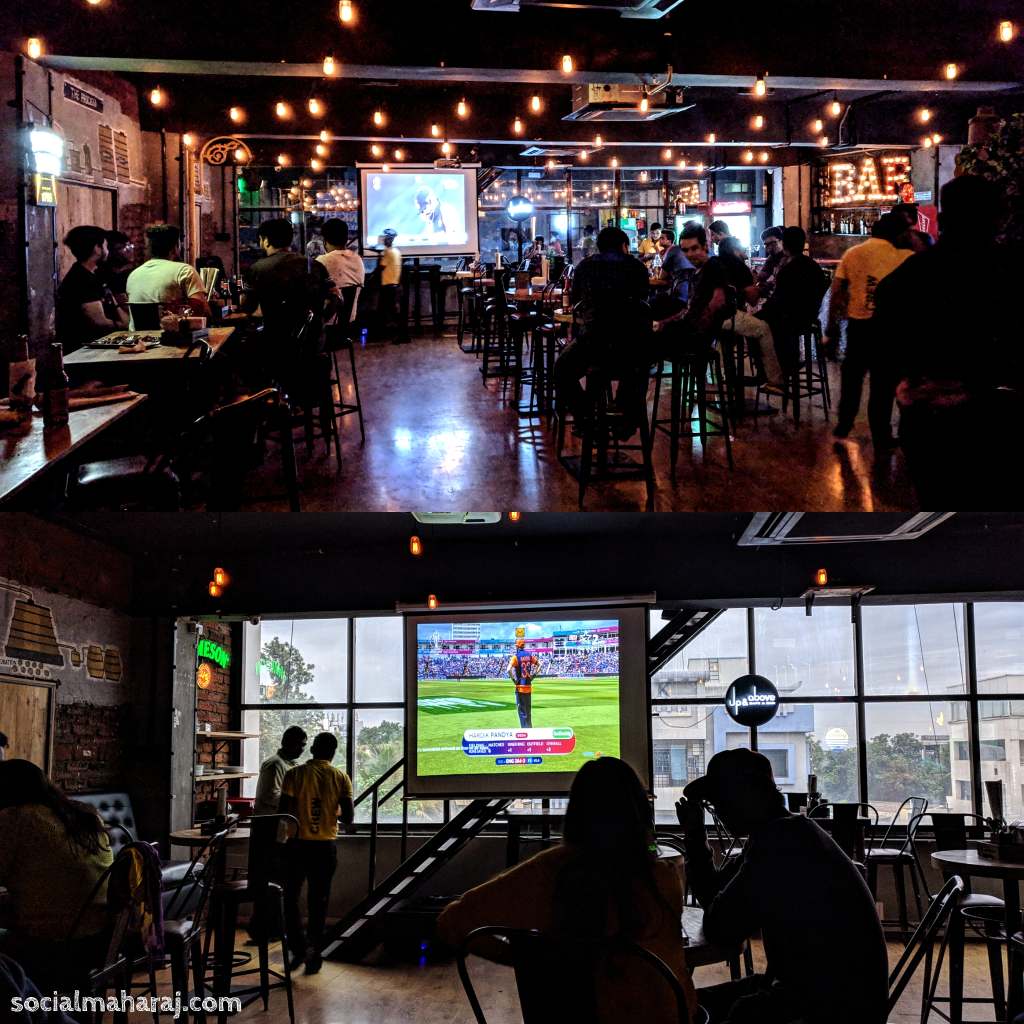 Since we were there at around 6, they were operating only the 4th floor one. The ambiance is quite good, there's also a live DJ dishing out spirited music. The music is quite peppy which makes the ambiance quite good. Overall, I liked the ambiance of Up & Above, only if the tables were sightly bigger.
Food and Drinks review of Up & Above
Not much for Teetotalers
The menu at Up & Above closely resembles the one I found at Odeon Social in Delhi. One for drinks and other for food. The drinks menu is laced with alcoholic beverages – wine, whiskey and beer. You name it they have it. Apart from that Up & Above also has a variety of cocktails. For teetotalers like me, there isn't much. The variety of cocktails is limited along with handful of soft drinks. However the quality of those mocktails are quite good. We had the regulars – Virgin Mojito & Masala Coke – and both were quite delicious. Thanks to Zomato Gold coupons which got us 4 FREE drinks.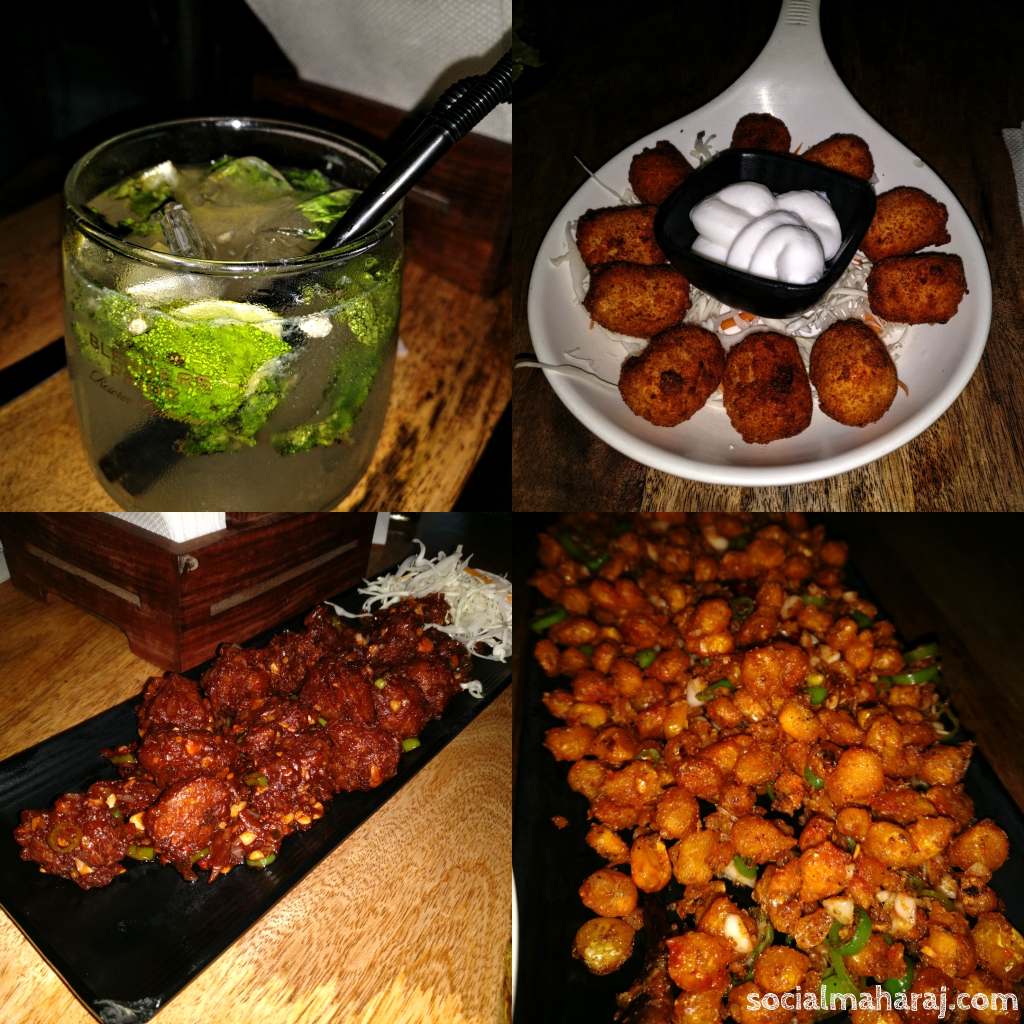 Decent Food offerings
Apparently the time we reached the cafe, they were having only Chinese dishes. The menu has an array of offerings including Tandoori, Continental and Italian. But none of it was available that moment. So we ordered a plate each of Veg Manchurian, Paneer 65, Cheese Balls and Crispy Corn.
Manchurian was delicious, hot and fresh it had the right mix of sauces. Lots of garlic & spring onions made it taste better. Paneer 65 was terrible and was loaded with curry leaves. Even it lacked the taste. Cheese Balls were average and I've had better at other place. The Roastery Coffee House having the best ones. Crispy Corn too was pretty average and laced with green chilly. I prefer the one at Absolute Barbeque. Eventually we couldn't try much since there wasn't anything available.
Final Verdict: Up & Above good place to hangout
PG Road is quite a happening place in Hyderabad thanks to the street food joints here. Up & Above cafe is a good place to hangout with friends. The cafe does come to life during the late evenings. The drinks are quite good and the ambiance makes a perfect experience. The food was average, however we were more interested in watching the match so the focus wasn't on these much. Next time you are around this place, do spend time at Up & Above Hyderabad. Have you been there already ? How was your experience ? Mention in the comments or tweet to me at @Atulmaharaj