COVID has taken the entire world by a storm and each one of us was caught off guard. Many of us thought of this as a month long affair but as it turns out, the entire year has been ruined by this. Cases are on the rise and news of reinfection are surfacing now. Restaurants have been one of the worst hit & getting back to the pre-COVID levels will take some significant time. However online food ordering in Hyderabad has almost reached the pre COVID which is a good news.
In this blog post, I'll be throwing some light on online food ordering in Hyderabad and how safe is it to order food online in Hyderabad now. Being a foodie, I couldn't quite stay away without ordering for a long time. Hence in one of my earlier post I compared Zomato vs Swiggy who has a better online food ordering in Hyderabad service during COVID.
Online Food Ordering in Hyderabad during lockdown
The only way for eateries to stay alive during the lockdown period is to deliver food to the customer. Many of the small eateries have shutdown while others have taken the food delivery route. The larger chain of restaurants or fine dining restaurants in city are seeing low footfall, and hence had to allow online food ordering services in Hyderabad for their customers.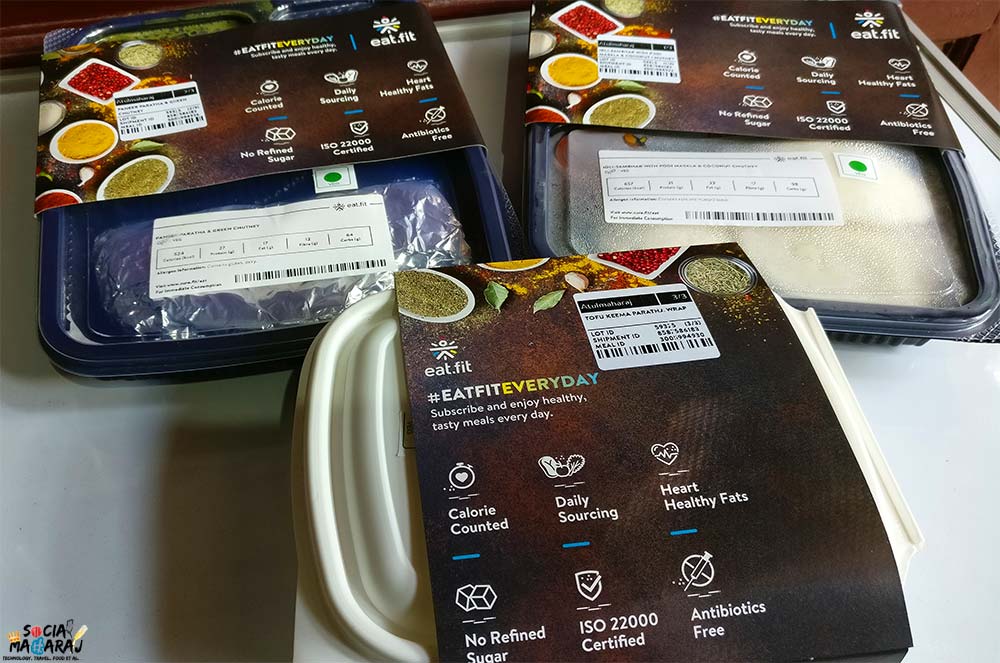 I've ordered multiple in the last few months. Eat Fit was a recent one. However, as per the latest update I have, they have shut down services in Hyderabad. So what are the alternatives you have for online food ordering in Hyderabad during lockdown ? Though most of the restaurants and food ordering services have reopened, which is the best option for now ?
Zomato and Swiggy online food ordering
Zomato and Swiggy have been the go to apps for ordering food in the city. And these seems to have been doing well during lockdown as well. Like I described in the earlier blog post, I've ordered food from both Zomato and Swiggy and have had a fairly good experience with them. The number of restaurants have increased as many restaurants have signed up with them to provide home delivery services.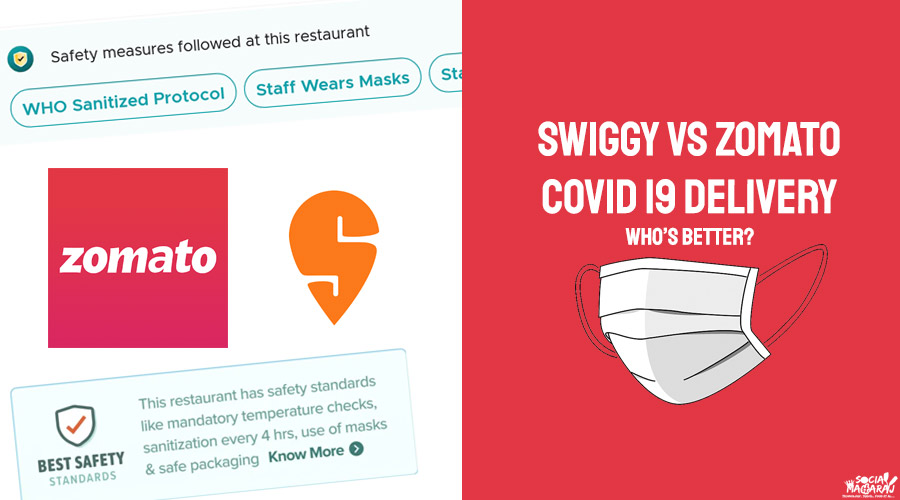 However, there are problems associated with delivery partners over exorbitant delivery charges. And this isn't an issue only with the restaurants, but with customers also. For instance, Swiggy levies a flat ₹30 delivery charge for orders below ₹149 which can be waived off if you have their Swiggy Super subscription. (which I feel may be worth trying now due to the delivery charges in case you order food frequently)
Restaurant owned delivery
Due to the problems mentioned above, many restaurants have resorted to their own delivery options wherever feasible. That was required, as the brand needs to be kept alive and profits should also be in place. With delivery apps eating into the profits of the restaurants, many decided to take matter in their arms.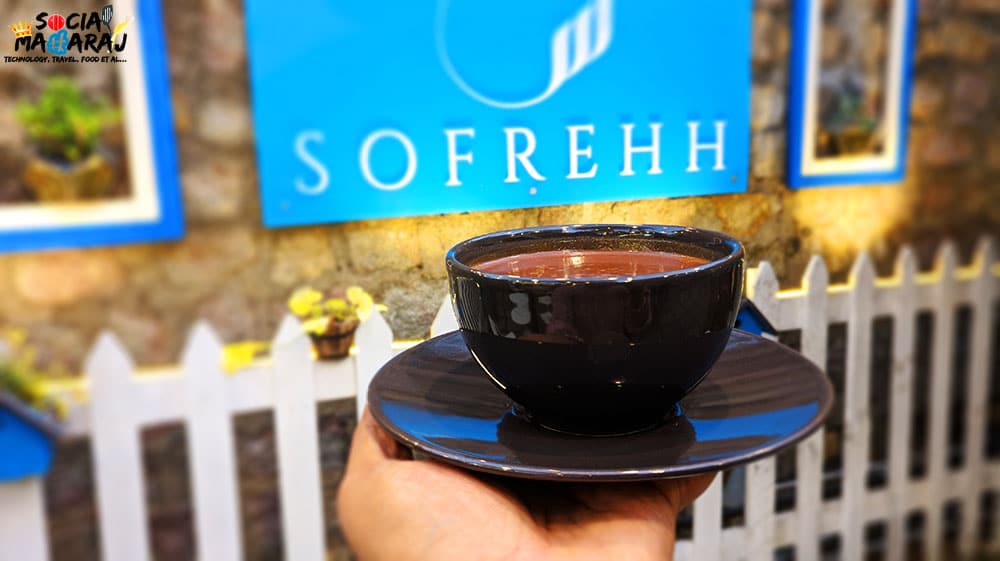 Many restaurant owners started online food ordering in Hyderabad services and were also delivering food themselves. In one of the insta-live sessions, I heard the owner of Sofrehh Persian Bistro saying that he did the deliveries himself in the early part of the lockdown. However, they don't deliver food to my area 🙁
Gourmet Food at your home
While most of the fine dining restaurants in the city stayed away from the food delivery scene in the pre COVID era, most of them have the online food ordering services in place now. Hotels like the Marriott which runs Sheraton, Courtyard by Marriott, Le Meridien to name a few have launched their "Marriott on Wheels" service which provides specially curated dishes home delivered to you with all the precautions in place. Further, my favorite restaurant Okra and Bidri have opened up for dining as well as informed to me by the restaurant.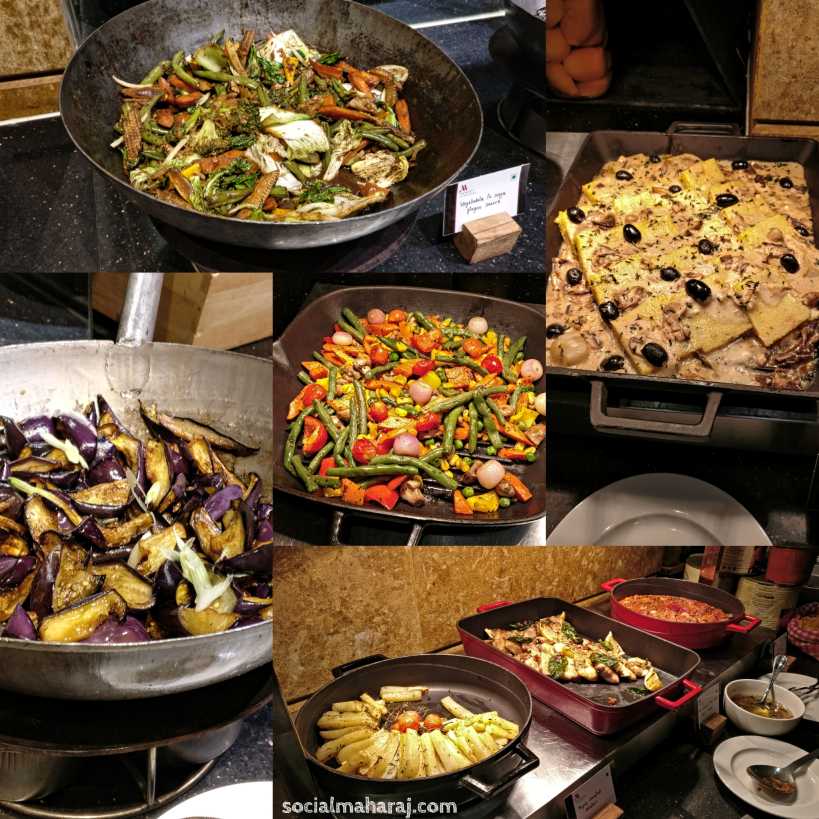 Even the ITCs and the Oberois have their own food delivery services with an array of items available to order. I came to know about this after viewing the stories of the food influencers in Hyderabad. (Many of them call themselves Food Bloggers, which they are not) However, the prices of these restaurants are exorbitant. For instance I saw a set menu by ITC Kakatiya on Swiggy which was upwards of ₹6000 !
Online Food Ordering in Hyderabad is it Safe ?
Well, based on my experience or ordering food online in Hyderabad, I'd say it is safe to order food. However, I'd suggest to refer to the Hygiene Ratings provided by Zomato and Swiggy as a considering factor. I'm staying away from the restaurants that don't have a Hygiene Rating in place. For fine dining restaurants, I don't think hygiene would be a concern since all of them have a fool proof measure in place. Have you resorted to online food ordering in Hyderabad during lockdown ? How have your experience been ? Let me know in the comments below or tweet to me at @Atulmaharaj or DM me on Instagram.