Apple devices have a separate fan base and once a user gets used to Apple, they don't tend to leave it. An Apple fan boy will always recommend an Apple, while an Android fanboy will always recommend an Android phone. Back in college, I used a Samsung Galaxy Fit and Micromax Funbook. However that Funbook was junk and after seeing most of my friends using an iPad, I thought to get one too.
So in 2013 I got the first gen iPad mini. The one that I could afford back then. Today we are talking about iPad pro and iPad in 2020 (8th gen) Just when I'm posting this, Apple launched a new iPad and 7th gen is old already 🙁 The next device I got was iPad Mini 4 a couple of years ago. The reason was that the original iPad couldn't be upgraded and the apps were becoming more demanding. And I preferred a mini because it was quite easy to use.
However, I've won myself a brand new Apple iPad in 2020. How ? So we have an ideathon at my workplace at the Business Unit level (that's close to few thousands of employees) We had to submit our idea, once shortlisted, develop a prototype and pitch to the leadership. Back in 2019, I pitched an idea and finished 3rd. Won the JBL Go 2 Bluetooth speakers.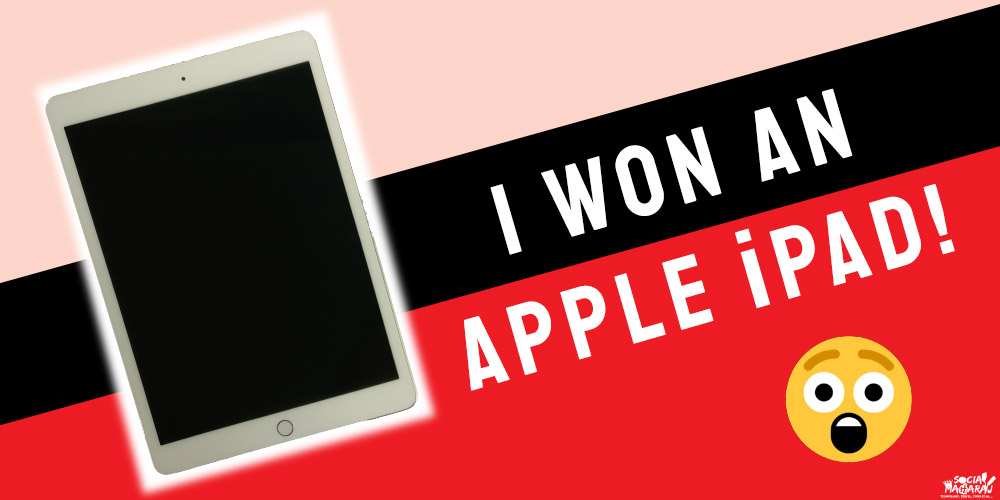 But looking at the winners getting an iPad, me and my colleague then decided that we too wanted the iPad. What next ? We participated again in 2020 with a much better idea and won ourselves a brand new Apple iPad – 7th generation. Though we could have got this few months earlier, blame the lock down the gifts were delayed. But now that I've been using it for a few days, here's my view on how is the new Apple iPad in 2020 ?
Technical specs of new Apple iPad – 7th gen
So like any review, let me start by listing down the key technical specs of the new Apple iPad 7th gen. Since this is an iPad and not the iPad mini, the screen is much larger at 10.2″. In terms of performance, this is powered by a A10 (6 core) processors paired with 3GB RAM (as per GSMArena). iOS has been well known for a good RAM management and hence 3GB here shouldn't be an issue.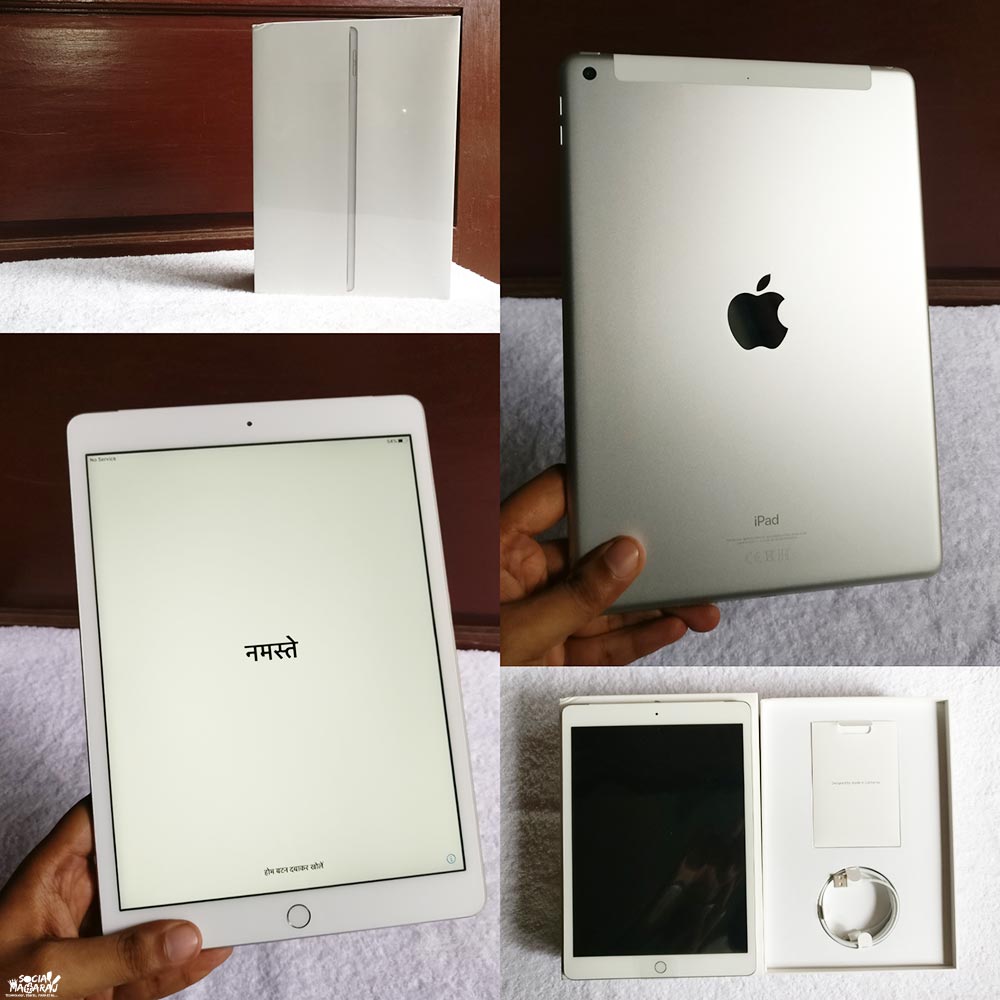 The brand new Apple iPad comes in WiFi and WiFi + cellular variants. Along with that it starts with 32GB variant and goes upto 128GB. In terms of color, the brand new iPad is available in Silver, Space Grey and Gold color. The variant that I received is the WiFi + Cellular 32GB model in Silver color. So my first iPad mini was space grey, my iPad mini 4 was gold and the brand new iPad is Silver 🙂
Setting up the new Apple iPad 7th gen
Being an Android smartphone user, I know that the process to setup a new device and move data is quite easy. However I wasn't aware about how it works with Apple iPad. After a little bit of googling, I finally learnt that the move process is quite simple. Just bring both the old and and iPad close together. The old device will detect the new one. A random image will be generated on the new device. Scan that from the older device and you're done.
The new iPad will be enabled with most of your settings. It will also ask you to restore a backup or go ahead configuring it as a new device. I already had a backup from my iPad Mini 4 ready in iTunes and used that to setup my new Apple iPad. I guess it barely took 5 minutes and my iPad 7th gen was all set to roar.
Review of the new Apple iPad 7th gen
Coming from an iPad mini age, the new Apple iPad is huge (and heavy) For someone who's used to a 7″ inch screen, the new Apple iPad 7th gen's screen is huge. The screen on the new iPad is quite bright and is high res compared to the mini. If I were to talk about iOS then both my iPad mini 4 and the brand new Apple iPad were running 13.6. And the experience is more or less similar with iOS. It's that big screen that makes everything look so pleasing to the eyes.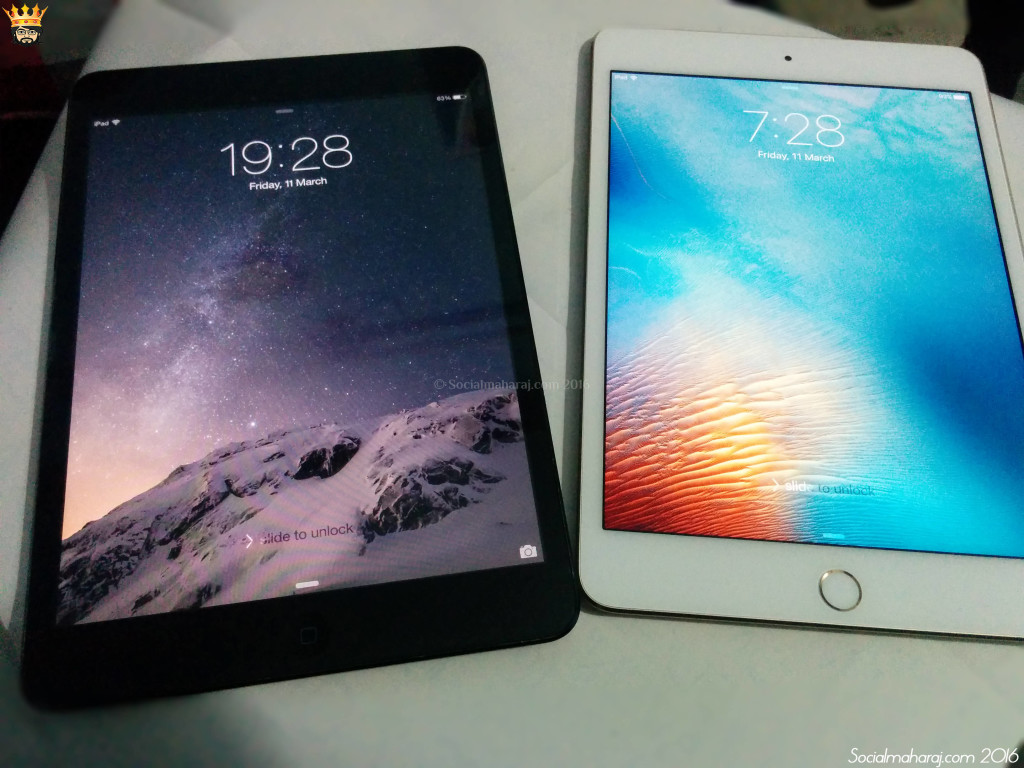 Coming to the camera, both iPad mini 4 and iPad 7th gen have the same camera specs. Both have a single camera module which is a 8MP Wide camera with f/2.4 aperture. Also the front camera is the same on both the iPads. The only difference when it comes to photos is that the brand new iPad supports Live photos which is not available on the iPad mini 4. Apart from that, everything else is exactly the same.
In terms of accessory support, the brand new Apple iPad supports Apple Pencil (1st generation) and I've seen a lot of videos of the Apple pencil and it's usage. Frankly, I am tempted to get it. Since it costs about ₹9000 in India, I'm a little skeptical about it. But if I do get it, it will be reviewed here too 🙂 Also, the new iPad 7th supports smart keyboard too. The smart keyboard is a full sized keyboard made for iPad. It also converts itself into a slim cover as well. This one costs about ₹14,000. Expensive for sure.
However I'm using my brand new Apple iPad as a laptop with my Logitech K380 Bluetooth Keyboard and Logitech MX Anywhere 2 Bluetooth mouse. Want to try it too ? Details in the next blog post.
Final thoughts on the brand new Apple iPad
Since I've won this I have no complaints at all. I wanted it, I worked for it and I got it. I'm so loving it, in fact this entire blog post I wrote on the new iPad with my keyboard and mouse ! It's a complete laptop setup and the closest you can get to a full desktop experience. Having used iPad in the past, I'd recommend iPad to anyone looking to by a tablet.
However, if you are looking to by a new tablet now, do check out the Samsung S7 tablet. Costs a lot lesser than the new Apple iPad and comes with a SPen along with expandable memory, larger screen and a better camera. That's about it in this blog post. If you ask me How is the brand new Apple iPad in 2020, my answer is I'm loving it. It's hard work after all 🙂 Your thoughts on the iPad ? Mention in the comments below or tweet to me at @Atulmaharaj or DM me on Instagram.