Known for its aromatic Biryani and the luscious Qubani ka Meetha, Hyderabad is a heaven for foodies. While the original recipes have been tweaked to meet the changing tastes, there are quite a few places that have kept the original recipe alive. Hyderabadis love their Biryani and can have it at any point in the day – breakfast, lunch, or dinner. However, the tourists only look forward to the Biryani. In this post, I talk about 3 places you can't ignore for the best breakfast in Hyderabad.
I always believe that the best way to explore a place is to explore it on foot and by trying the local food. And if you have breakfast with the locals, you'll get to learn a lot more about the place. Many tourists who come to Hyderabad often miss out on places that serve the best breakfast in Hyderabad and only focus on Biryani destinations. So, let me take you through my top 5 places for the best breakfast in Hyderabad.
Note: There's a variety of breakfasts available in Hyderabad which is a good mix of both vegetarian and non-vegetarian. The Paya, Nihari with Naan at Nayaab is quite a popular dish. However, me being a pure vegetarian, I'll give you a tour of 3 places serving the best breakfast in Hyderabad.
Best Breakfast In Hyderabad – Must Visit Places
Nimrah Café
Charminar is the iconic monument in Hyderabad flocked by thousands of tourists. One gets to experience the real pulse of the old city of Hyderabad. Known as a shopping destination apart from sightseeing, the area around Charminar has equally iconic eateries as well. Nimrah Café is one such eatery that has been there for close to 3 decades now.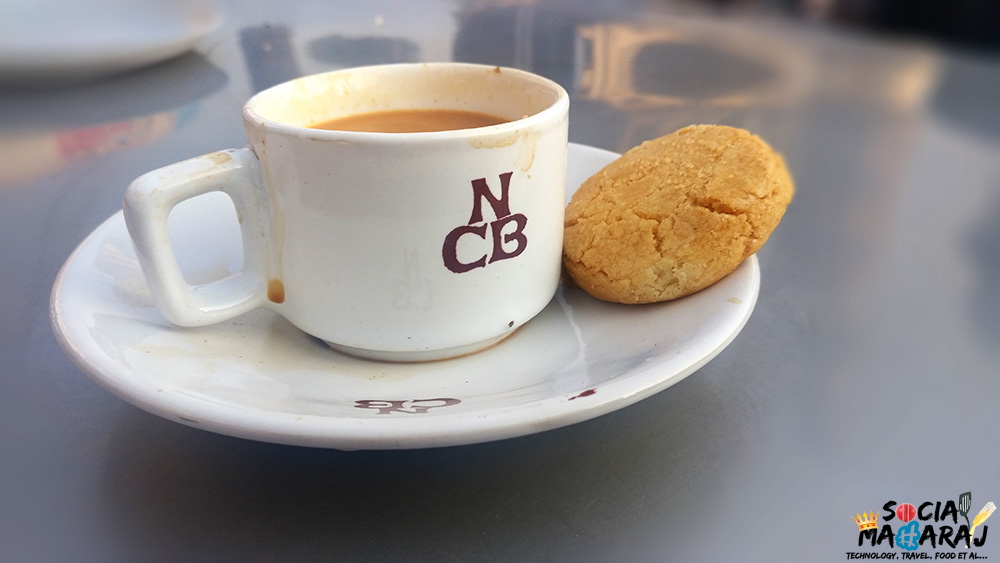 It's known for its freshly baked biscuits along with the famous Irani Chai in Hyderabad. There's a variety of biscuits on offer from the famous Osmania and Chand Biscuit to chocolate, pasta, and tie biscuit. While they serve tea all the long, the best time to visit Nimrah Café is around 6 AM when you can not only enjoy one of the best breakfast in Hyderabad but also experience the Charminar sans the people.
Govind ki Bandi
After you've had the chai at Nimrah, it's time to take a stroll around the bylanes of Charminar. These streets wear a barren look early in the day but are bustling even after sundown. About a few hundred meters from the Gulzar Hous is the iconic Govind ki Bandi. Govind has been putting up his food cart every day from 6 AM for the last 40 years!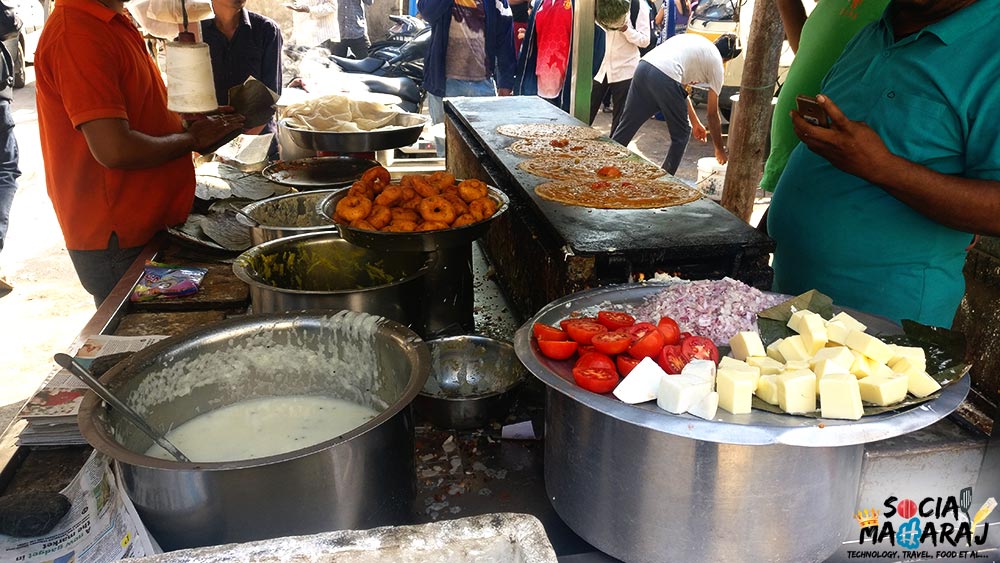 The food cart is a no non-sense food cart with the main focus on the food. Govind and his small army can dish out yummy dosas. You must observe and appreciate how dosas are dished out. Apart from the dosa, their Tawa Idli is a must-try. Soft and fluffy idlis made in butter with loads of masala is perfect to wake up your taste buds!
Chutneys
While the about two places are typical street-side eateries, if you are looking for an upscale restaurant, then Chutneys in Hyderabad is where you should be. Chutney's is an age-old chain of restaurants in the city that is operating a lot of branches. No list of best breakfast in Hyderabad is complete without a mention of Chutneys.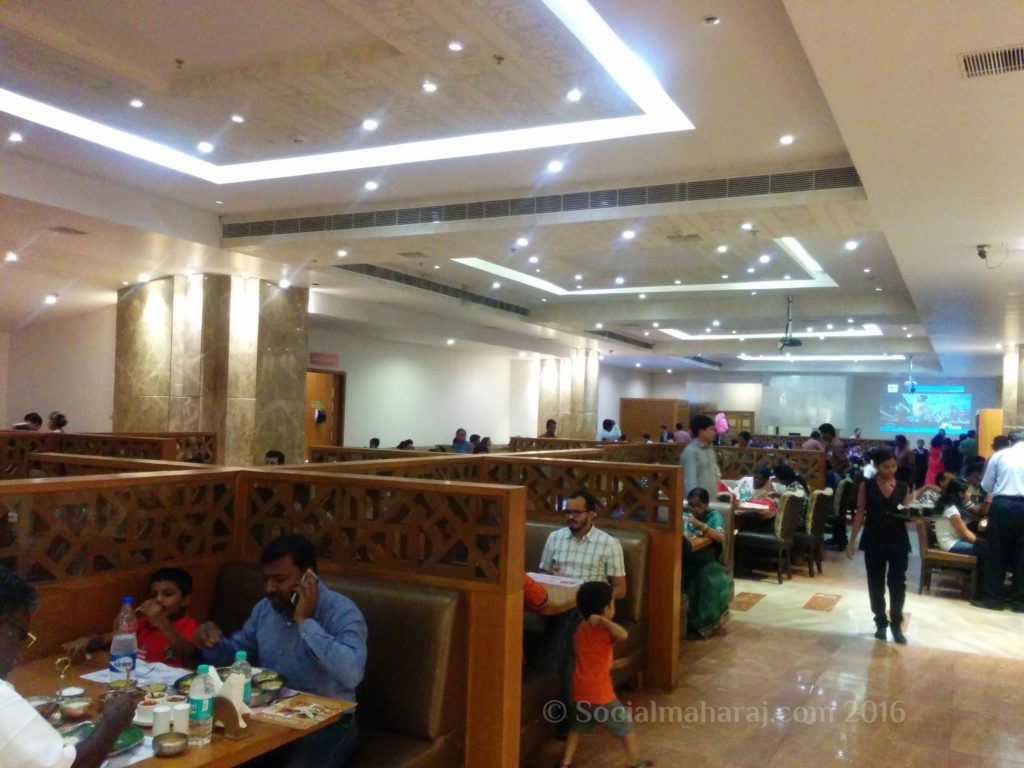 They are known for the variety of chutneys they serve (that too unlimited) with their dosas. The dosas are one of the best I've had. The accompanying sambhar is no less either. But the highlight is the variety of chutneys. When at Chutneys you should also try their MLA pesarrattu and Guntur Idli for breakfast.
Notable places for breakfast in Hyderabad
While those were my 3 favorite places for the best breakfast in Hyderabad, I'm sure the list will vary from person to person. Especially for non-vegetarians, they'll have a completely different list. There are however a few other places that I'd like to add to this list that I can recommend for breakfast.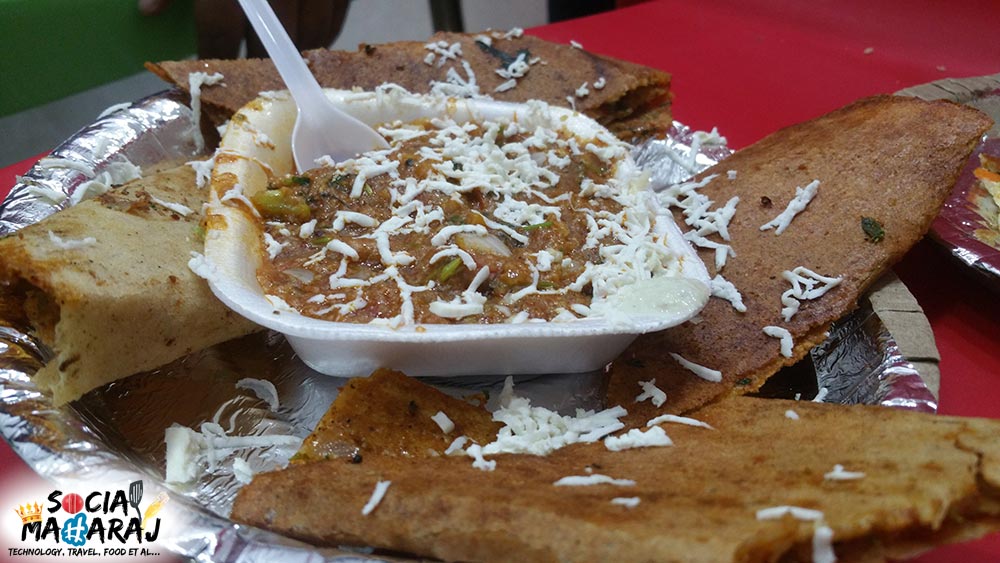 Rambharose Bhatttad Idli for melt-in-mouth Idlis
Ram Ki Bandi for his dosas
Taj Mahal, SD road for dosa, poori and coffee
Pragathi Tiffins, Koti for their bonda and idlis
Royal Tiffin Center, Madhapur, Banjara Hills for their idlis
Taaza Kitchen Madhapur for Masala Dosa, Idli and Filter Coffee
Davangere Benne Dosa for their classic Davangere Dosas
Tamil Nadu Mess, Kondapur for Ghee Masala Dosa
Mathu Sree Hotels, Hitex for their MLA dosa & Tomato Bath
These are some of the places that you can visit to kick off your day when in Hyderabad. While the top 3 places that I suggested are tried and testing, some of the places mentioned above I haven't covered. I wanted to cover them but it's been more than a year since the lockdown and I haven't gotten a chance to step out. I've been only ordering food online during the lockdown.
So those were my favorite places for the best breakfast in Hyderabad. If you've tried any of those or feel that I've missed out on a place, let me know in the comments below, Tweet to me at @Atulmaharaj, DM me on Instagram or Get In Touch.