If you've been following me on social media or this blog, you know that I'm a big-time foodie. But one thing that many of you might not know is that I'm a good cook as well. While I formally learned cooking in my boarding school, I had the traits of a cook way earlier than that. We used to stay in a joint family in Varanasi. While the gents of the house used to get ready for work, the ladies in the house were in the kitchen preparing breakfast and lunch.
Amidst all the chaos, I had a dedicated spot in the kitchen. As the helper worked to clean kitchen tiles, I was given a pan with water along with vegetable peels. I used to pretend that I was making curry and was in my own fantasy world. This was around a few years after I was born. Who knew that I'll actually become a foodie and a cook today!
Love for food and cooking
If there was a national award 'Bharatputra', I deserve it. Born in one state and living across cities in India, I've experienced a lot of cultures. Thanks to this, I also managed to acquire a lot of different tastes. Be it the sweet Gujarati food or fiery Kolhapuri dishes, I've tasted them all. As time passed and I understood more about food, I started documenting my journey as a foodie. 
Cooking as I mentioned earlier, I learned in my school. I remember one of the first things that I prepared was Pav Bhaji. I graduated from that vocational course with a Paneer Tikka Masala. All this while I was in 7th grade. So, every time I used to come home during holidays, I used to spend most of my time in the kitchen either helping my mom or trying something new.
While I enjoyed cooking, it was a nightmare for my mom. The kitchen used to be a mess after I was done cooking. Everything from the stove to the tiles would be full of stains and grease. And it used to take some serious effort to get it cleaned. I'm sure whatever she did was the best way to clean kitchen tiles back in the day.
My Kitchen My Studio
Over the years I've tried out so many dishes, some featured on the blog, some served to guests and some I gulped down because they were pathetic. Writing a recipe was relatively easier for me. Since I had been writing for quite some time, it came naturally to me. What was difficult was getting good pictures. Many people still think that clicking a picture is super easy. I'd say it's the most difficult task.
From getting the perfect lighting to finding the perfect background, clicking photos especially for food isn't easy. So, every time I cooked something, I used to click a picture. Hence my kitchen became my studio. All the dishes I prepared and clicked were in the kitchen. It was easier to cook, click and post. My focus was always on these things, rarely on the state of the kitchen.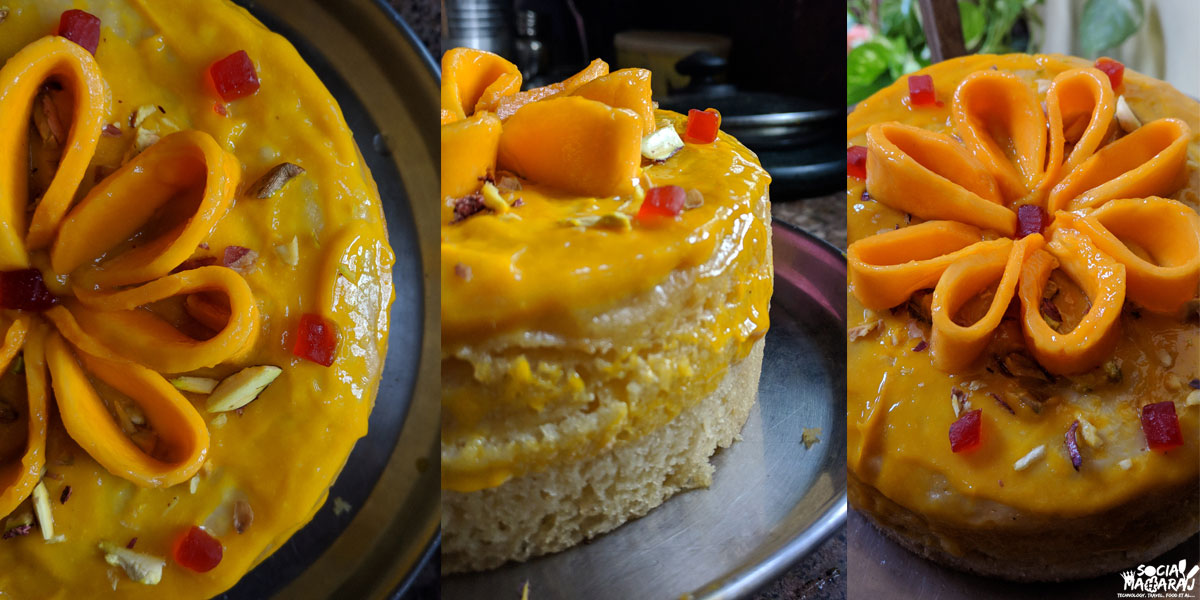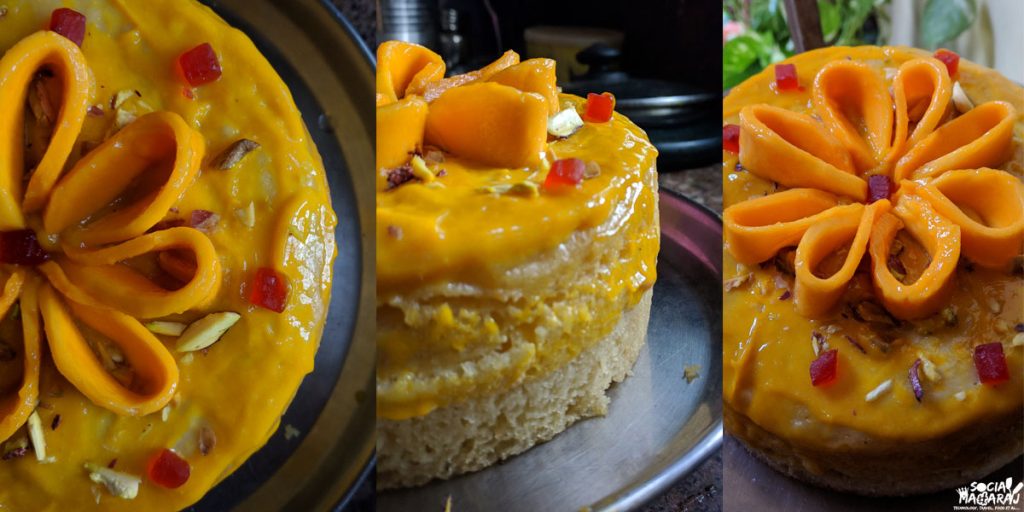 Soon I started to notice that the background in my photos wasn't clean. Things like my stove and kitchen tiles were full of stains and grease. There were occasions when I spent more time cleaning kitchen tiles and stoves rather than cooking and clicking pictures.
Hence, I had to find the best way to clean the kitchen tiles, stove, and everything else to make my kitchen look good. We tried everything from soap water to unsafe acids but failed miserably to remove the tough stains and grease. The soaps weren't effective, and the acids weren't safe. And me being me, I wanted something super easy, quick and the best way to clean kitchen tiles. Anything that cleaned the stains and added more shine to the setup was the need of the hour.
Enter Cif Power & Shine Kitchen Cleaner
After trying quite a few products in the market, one of my friends suggested trying Cif Power and Shine Kitchen cleaner. She had been using it and was quite happy. She shared the link to the product with me and I ordered it immediately. The product arrived in no time and I was pretty impressed with the packaging. A neat bottle with a good grip. Like many other products, this one comes in a spray bottle thus making it easier to use.
I got the opportunity to use it on the day I decided to make Dosa and Sambhar for dinner. I guess there was some miscalculation in the amount of dal and water and everything started to ooze out of the pressure cooker. My good-looking black cooker turned yellow, the glass top stove was a mess and even the black tiles were stained with the sambhar spray. Now I took the photo on the dining table but had to come back to clean the mess.
Whenever I cook, it's my duty to clean too. And I decided that I'd give the best way to clean kitchen tiles – Cif Power and Shine Kitchen cleaner – a try.
Best Way To Clean Kitchen Tiles
Until now, every time I left the kitchen, I used to use a wet cloth and just wipe the surface. However, over time the dirt and grease used to build up. This time around, there was the added Sambhar spray to clean too. I got an old cloth along with the Cif Power and Shine Kitchen cleaner and got to work. I sprayed a generous amount of the liquid onto the gas stove first.
The first thing I noticed was the fragrance, it has that citrusy, pleasant smell. I took the cloth and wiped off the surface nicely. It was effortless. The glass top gas stove was shining bright as ever and even smelling good. The sambhar stains weren't to be seen. It is quite impressive and one of the best ways to clean kitchen tiles.
However, the real test was yet to happen – cleaning the kitchen tiles. The tiles hadn't been cleaned for quite a while. The sambhar spray was a rather recent addition to it. Oil splatter, grease was already there. So, this was the real test. Considering the amount of dirt, I sprayed quite a bit of the product on it and waited for a while.
After a few mins, I wiped it off. It was almost effortless; a gentle scrub and I could see the toughest of stains and grease coming off. I could see a visible difference between the area I wiped vs the other, this one looked as good as new. 
I knew that day that this was something different from the rest. It was not only effective but easy to use as well. Today it has become a permanent member of my kitchen clean squad. I use it whenever I cook, as I loved the subtle fragrance it has.
Advantages
There are a few things that I liked about the product:
It has a good, fresh smell
It is safe for food preparation areas
Using it is easy – just spray and wipe
Doesn't have any caustic substance so it's safer than other products
Removes tough stains, grease and oil
Leaves shine on the surface
Make Your Kitchen Look New Again
As much as I love to cook, I love to take pictures of the dishes I make. My Kitchen has become my studio and I do a lot of shoots there. That means that the kitchen must always be clean. With the Cif Power and Shine Kitchen cleaner, cleaning becomes easy. It's easy to use and removes stains and grease almost effortlessly leaving behind a good fragrance. It has become one of the best ways to clean kitchen tiles. It has become a part of my kitchen cleaning routine, when will it make it to yours? Try it out.
How do you keep your kitchen clean? Let me know in the comments below, tweet to me at @Atulmaharaj, DM on Instagram or Get In Touch.