Sachin Tendulkar and Roger Federer have been the best ambassadors possible for their respective games. Both Tennis and Cricket have had a large number of people following for the sole reason being their presence on the field. But the recent slump in their form have prompted the critics to go against them.
Sachin who holds the record for the most n,her to ODIs played, Most runs scored, Most centuries scored and whole lot of other records haven't been at his best for the past few years. Sachin who scores a century every 4 match in a test match, hasn't scored a single century in the last two year. This has been the worst possible run for him.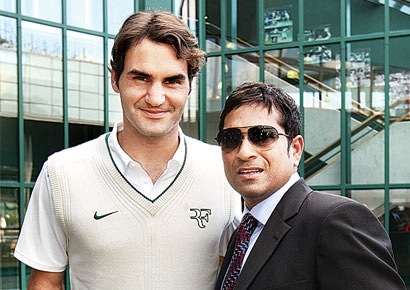 FedEx on the other hand too has faced a lot of criticism from everyone. His dismal performance in the Roland Garros, French Open and last night's US Open has lead to the critics asking him to quit the game. He was at the helm from the early 2000s, and many players came and went during his reign at the top.
The BCCI is adamant on Sachin to continue playing. The recent news say that he will play his 200th Test Match in his own backyard – Wankhede. While news about FedEx has already been in the news for quite sometime.
But I feel, it has been decades since both these players have held the top spot. During their reign, their names itself created havoc on the field. It would be great if both of them exit on a high – rather on a better note. Now it is the right time for the legends to call it a day, as for them to get back to their original form is a Herculean task. Even if they quit the game they will always be remembered during every game played.
Go FedEx .. Go Sachin…!!