Once again this post comes after a long gap. Was busy with exams, projects and a whole lot of other things. But writing this post is making me feel happy already !
Well, If you refer to my previous posts posted under the Passport Application header. You will come across this post where I talked about filing a RTI application to get the status of my passport. For all those who are not aware of, a RTI appeal must be answered within 30 days of receipt by the department.
Today I got a speed-post with the national emblem printed on it along with the address of the sender ie. Ministry of External Affairs, New Delhi. It was nice to see the word "Shri" written instead of Mr. for a change. Well as this was received by the division on 4th September, 2013 and today being 18th September, the reply came well within the 30 days period, this is quick ! Below you can see the scan copy of the letter received.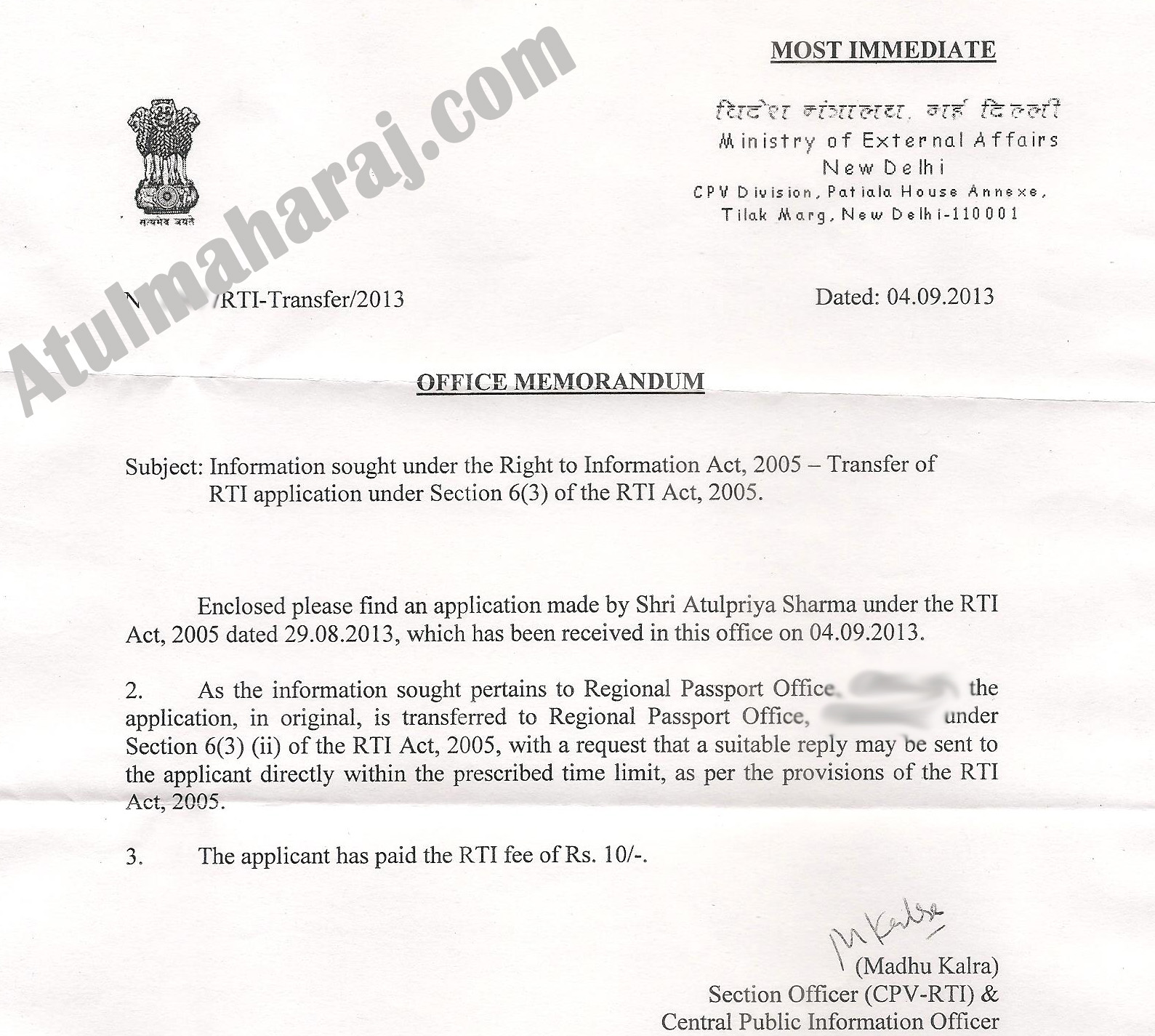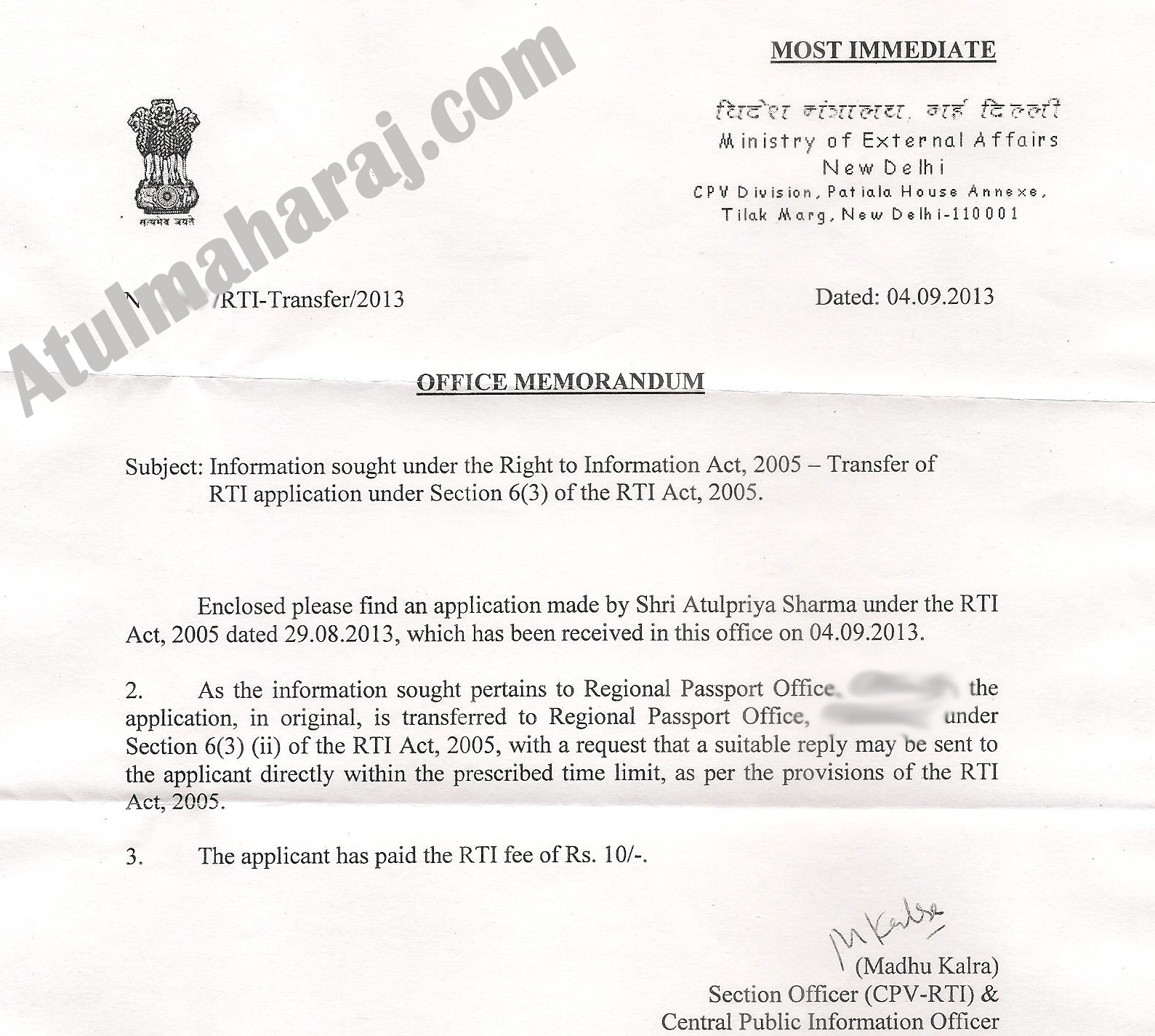 Also, this informs me that the process has actually begun now. As the RTI was filed at the MEA, it needs to be sent to the RPO. That is what the MEA informs me in this letter. So according to what I think, I guess the RPO will again get 30 days to send a reply to me.
So this reply was quick, lets hope the future replies are quick too ! Seeing the letter made me feel really good as I was a step closer to be a RTI Activist ! 😉