I was busy watching a cricket match when the landline phone rung, it was my dad who told me to come to the car park as he had a surprise for me. I quickly rushed down and saw the backseat of my car full of big boxes. I saw a big box with Intelmentioned on it, and I realised that it was my first computer !!
This happened almost 12 years back, when I was in class 3 or 4. My first Personal Computer was one of the latest in the market that came with Windows XP. That was my first official interaction with it. My first application was MS Paint(I remember drawing a house) Soon it had internet connection (a dial-up connection which made weird noises before it got connected :P). By now it had become a part of my daily routine. Microsoft Encarta Encyclopaedia that came with Windows Xp helped me complete my home work while Midtown Madness and Test Drive help me improve my driving skills 😛
Later when I moved to New Era High School, Panchgani, I learnt about computer hardware to improve my understanding about computers. That was the time I learnt to format a computer and reinstall fresh version of windows. During my holidays when I came home from hostel, I realised that Windows XP was ailing as it wasn't able to run apps smoothly, that was the first time I opened the cabinet and added an extra RAM which gave it it's life back and it was roaring again. Next, I wanted to play games and my onboard graphic card(wouldn't have been able to identify this if I didn't do the hardware course), so it was time to get a new graphic card – Nvidia 6200 GT, this was the top of the line GPU that time.
Windows XP has been there always besides me, be it a making a presentation, watching a movie, playing games or anything, win XP did it with ease. Recently when I started my engineering course, I realised that hardware didn't allow me to do my programming bit. Hence I decided to get a new system and went with windows 7 as it was the latest offering by MS.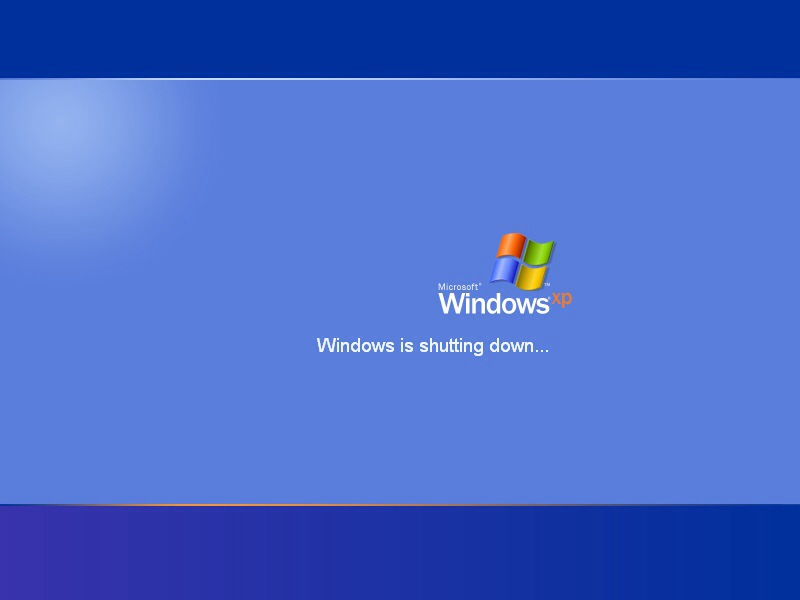 It's almost 13 years now, and Microsoft is ending it's support for Windows XP today. It has been the flagship OS that has changed the way people looked at computers. It's great UI matched with amazing application offerings, made it the first choice for anyone. Even today it sits right in the heart of my room, running a media/test server. It is one of the hardest thing for me to say good bye to windows XP.
It's not the ending of OS but the end of an era. Windows XP, you will be missed. 🙁
;