Well, here is a brief update on my RTI application filed (link to post) to know How much did Modi Government spent on Obama's visit when he was invited as the Chief Guest for the Republic Day parade on January 26, 2015.
Well, as of now, nothing much (absolutely nothing) has been received by me as a reply to my query. But one thing visible is that, the request has been doing rounds of various 'Sarkaari Daftars'. Starting from the Prime Minister's Office it was routed to the Ministry of External Affairs, Ministry of Home Affairs, Ministry of Defence and Civil Aviation Department. It doesn't stop here ! From here, it has moved to Ministry of Tourism, Ministry of External Affairs(some internal department), Department of Defence, Delhi Public Works Department, Delhi Police, and the latest one Airports Authority of India. Seriously, I never thought my this teeny weeny application will be making rounds of almost every other department !
But the downside, even though the request was filed electronically, I have been receiving various documents via speedpost almost on a daily basis giving me latest status of the application. Well, I guess if the application is filed online, then there is no need of these letters as I'm already aware of the status. Even the postman is fed up delivering these documents titled "On Government Order", "Right to Information Act" et al and he's like "Sahab bahut bada business karte hain kya ?" (Sir does some big business or what ?)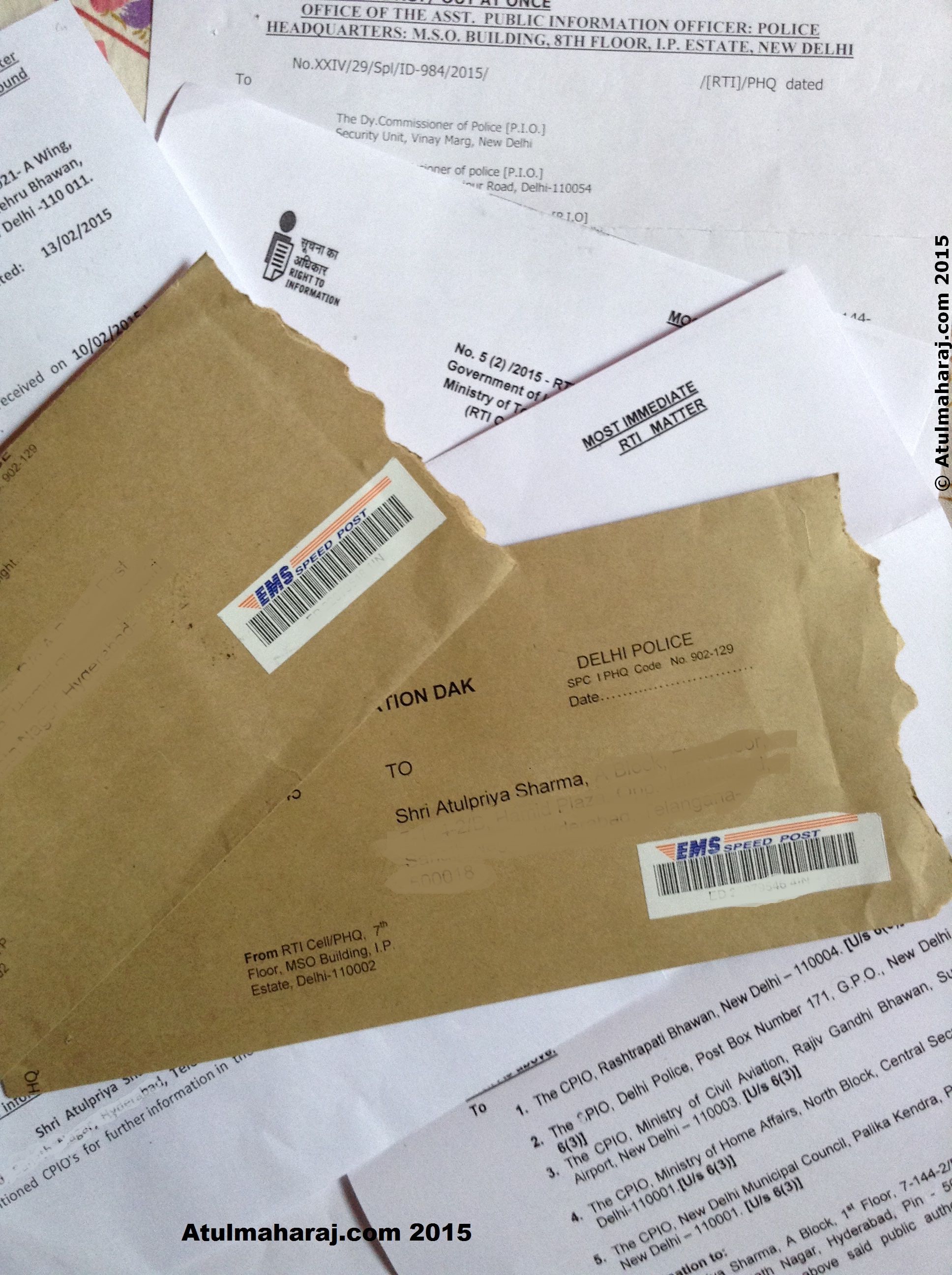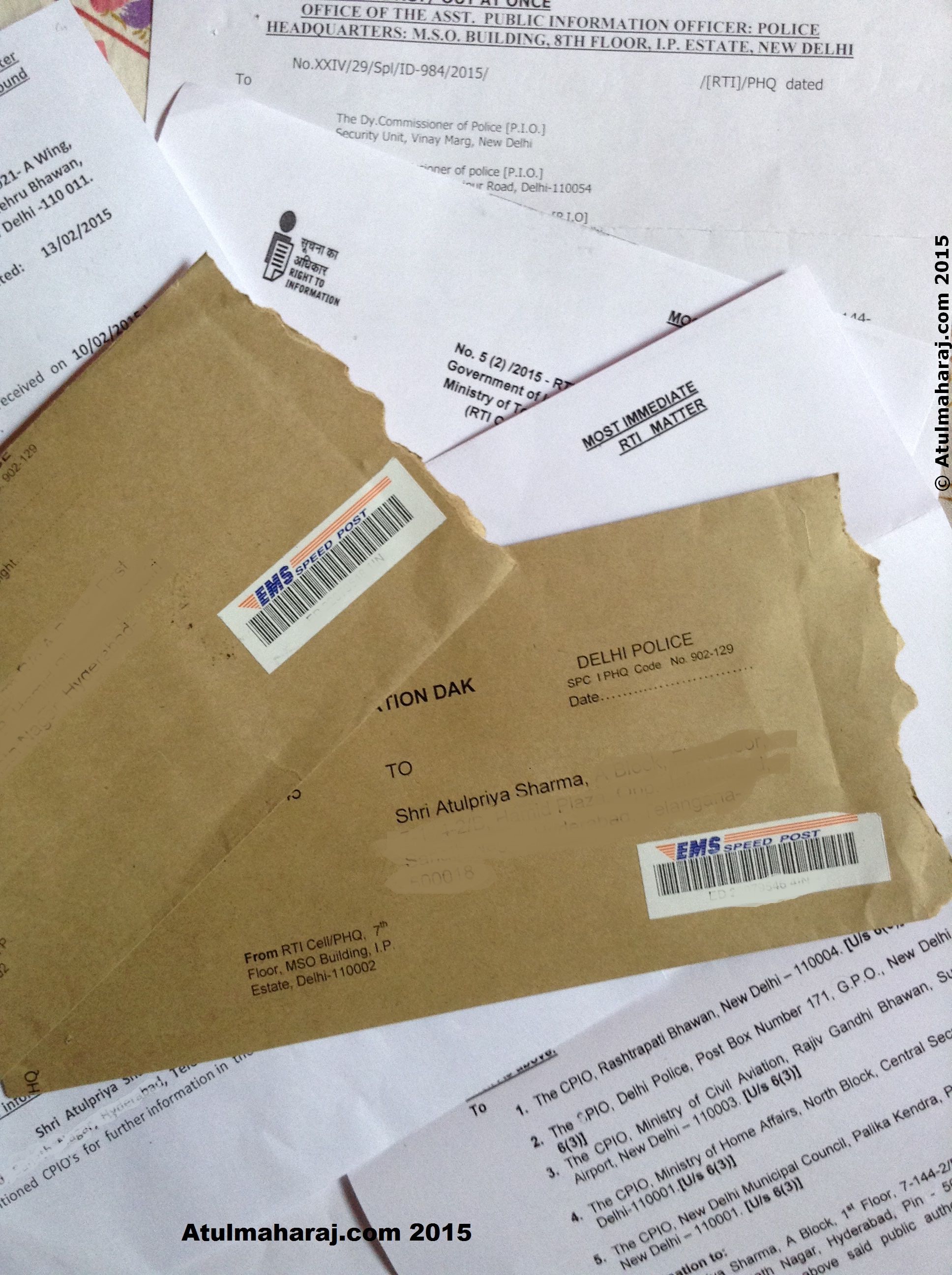 And the latest flurry of letters being from Delhi Police, the postman definitely realized that something is wrong (in hindi daal mein kuch kaala hain, and as ACP Pradyuman says: Kuch to gadbad hai 😛 😉 ) and verified my identity proofs, noted my number, ID proof number and god knows what. To all this I just told one thing, "Bhai yeh toh bas trailer hai, abhi tu roz roz ek letter leke aayega !! 😛 (this is just the beginning, you will get a letter every day :P)
On a serious note, I'm glad that things are working out. Though I don't know whether its the right thing. I mean the request being moved from one department to the other. As of now all I can do is just wait for the stipulated time period to get over and for the reply to come.
Will keep you all updated of the status !
Cheers, have a happy weekend ! 🙂