Traveling is happiness, no matter how and where you are travelling. I believe that the journey itself is more important rather than the destination. Traveling helps you experience the culture of a new place along with trying out new food and exploring the place, and thus my favorite quote "Traveling is like reading a book, one who hasn't traveled hasn't turned a page…" There are some who enjoy traveling by air, others who enjoy the train journeys and the remaining enjoy journey by road, and I belong to the last category – always ready for Road trips ! Road trips have their own charm, amazing roads, beautiful landscape and some amazing food. Eating on a highway is awesome and especially if its a Dhaba.
Dhabas or 'Desi' Dhabas as I would say are some of the most exquisite places on a Highway. You would find them mostly in the northern part of India and few parts on the eastern and western India. I have traveled a lot by road and have found some amazing Dhabas near Kolhapur while traveling from Bangalore to Pune. Then there are incredible dhabas when you travel from Ahmedabad towards Delhi. In fact that entire stretch of NH-8 is great, because it crosses Rajasthan which has some amazing food. And then finally the land of Punjabis, you'll find dhabas everywhere you travel in the north of Delhi. There are dhabas everywhere and one of the best things of these dhabas are that these are perfect blend of Music and Food.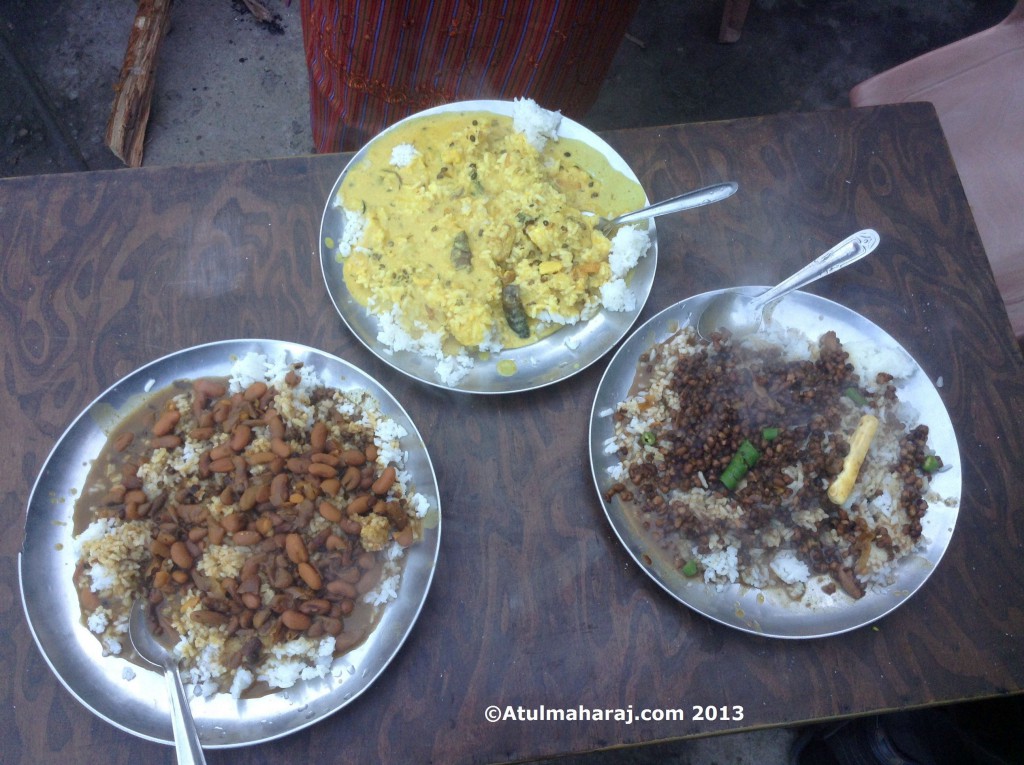 Dhabas are traditionally a stop for truckers where they can have food and stay for few days. They get the basic amenities like water, beds etc. However now a days even people traveling by car tend to stop at these Dhabas. The food at these dhabas are raw, not too much done on the looks side but are unbelievably tasty. Be it the normal Jeera Aloo or the royal Shahi Paneer, everything taste wonderful. Along with food most dhabas have non stop music being played. And no its not limited only to the dhaba itself, you can hear the music even when you are a couple of meters away from the dhaba. And these dhabas play some classic old Bollywood songs, and i wonder why most of the time they are the sad songs ? One of the most common song that I've heard at dhabas is Saajan (that old Sanjay Dutt movie) Another best part about Dhabas is that they have cots beside your table, so in case you've over eaten, you can simply lie down there and have a good look at the sky !
So, the next time you are on a road trip make sure you stop at a Dhaba rather than a hotel. Dhabas will not only give you great food, they'll have some amazing music with it too, because these are the perfect blend of food and music !
Have any favorite dhaba in mind from a recent trip, do share it here, so that if I'm traveling in that area, I would definitely try it !
Bon Apetite et Bon Voyage !
This blog post is inspired by the blogging marathon hosted on IndiBlogger for the launch of the #Fantastico Zica from Tata Motors. You can apply for a test drive of the hatchback Zica today.