Long ago when the Kings, Emperors wanted to send messages / letters to others, the only way out was using a relay of runners on foot. A runner would have all the letters and he would run from one village to the other where he would pass it on to the other runner and so on till the message reached its destination. However this didn't last for long as it wasn't a viable option. There had to be a way out to send messages fast and without using runners. It was then in 712 AD the Diwan-i-Barid or Department of Posts was established by Muhammad bin Qasim who used to communicate with his people in India and Arabia. It was later transformed by the Delhi Sultante's Alauddin Khilji who introduced Dak chowki, that employed horses. Later the British East India company set up post offices in Bombay, Calcutta and Madras and offered the service to General public. It gained popularity and thus the Indian Post Office was setup in October 1837. Yes that's about 179 years – isn't it fantastico !
The Department of Posts operates as India Post is still running full-fledged and employs close to 5,00,000 people. The greatness of India post is that it has about 155,000 post offices up by almost 130,000 since Independence. That's huge ! This fantastico service has ensured that almost the entire India is connected. And with this feat. India Post is the most widely distributed system in the world. In this age of technology when there are private logistics players in the market, India Post is still popular amongst the majority of people. From letters to parcels, India Posts will send about anything you want. It has used technology to great effect providing e-SpeedPost and e-Money Order facilities also.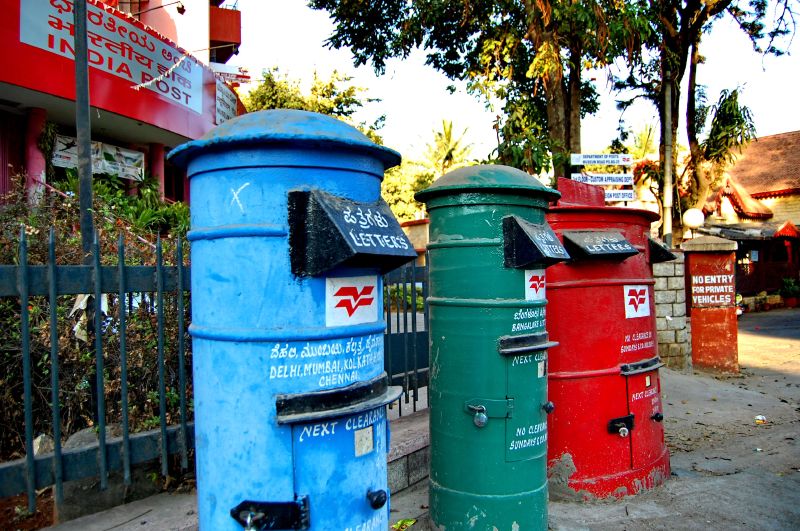 One of the remarkable things about India post is its reach. These private logistics players can boast about their swiftness in Delivery but they surely can't get close to India Post's reach. India Post has its presence in almost every city, town and village thus providing a way for India to connect. You might not have a modern ATM everywhere but you'll surely find a post office. India post is the preferred way of sending letters thanks to its fantastico connectivity and affordability. Even most of the e-Commerce website use India Post to fulfill their orders when their customers are in remote areas.
It feels great to see a government department that is close to 200 years old, still running amidst the private logistics players. In this age of SMS/MMS we might not understand the value of these letters. Go and ask a soldier posted at Siachen the value of letters, no one better than him can answer this question. It's truly remarkable as to how this Fantastico India Post is connecting India ! Jai Hind !
This blog post is inspired by the blogging marathon hosted on IndiBlogger for the launch of the #Fantastico Zica from Tata Motors. You can apply for a test drive of the hatchback Zica today.