With close to 940 million daily users on Facebook, and close to a billion daily active users of WhatsApp and YouTube, the entire world is hooked up to social media in one way or the other. A typical Indian might spend close to 6-8 hours daily on Social Media being glued to his Smart phone / Laptop. This time isn't productive for anyone except the service provider 😉 With everyone hooked up to social media, dispensing useful information and connecting with people becomes a lot easier. Social Media has its own share of pros and cons just like every other thing in the World. However one of the unique things that could done would be to incorporate Social Media in Education. It would definitely have a great impact on education. Here are some fantastico ways to use Social Media in Education.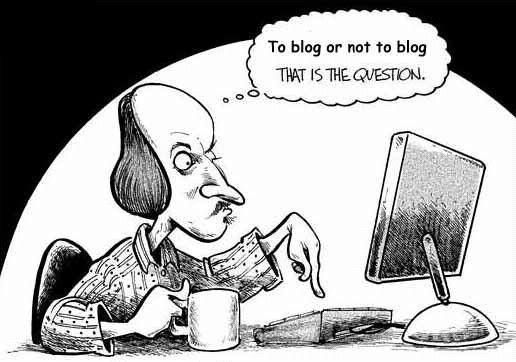 Blogging – This is always on the top of my list whenever I write anything about technology and education. My professor is the reason why this blog is there in the first place. He wanted us to come up with a blog for the entire class and further wanted everyone to write a post on any topic for a defined number of words and publish it. He would then go through the posts, give his inputs and grade us. I feel this is a great way to improve one's writing ability alongside the creativity. Blogging and being graded for the posts is definitely one of the fantastico way to use Social Media in Education.
Youtube – Yes YouTube, it can be a fantastico tool to be used in Education. Apart from just consuming the videos present, it's time to create content. Once again our professor asked us to prepare a short video on a topic and speak on it. I know everyone can speak well, but the moment there is a camera in front, nervousness grips in. Using YouTube is a great way to improve the presentation skills. And since it is going to be live in a public domain, the students will be more conscious and hence put greater effort in preparing the videos. The above video is from one of our Group presentations.
LinkedIn – Well this isn't of great use for school students but is definitely useful for college grads. Since most of the students will be placed in companies during their last semesters in college, maintaining a LinkedIn profile will have a positive impact on their employ-ability. Using LinkedIn is a fantastic way to learn how to present yourself in a professional domain. What to mention on your profile, what not to mention, How to present yourself, what type of profile photo to use, everything. Even the tiniest of the details has to be kept under consideration while creating a LinkedIn Profile.
So these were some of the fantastico ways to use Social Media in Education. If a teacher employs such tools, students will be more interested in completing the assignments. Using social media in Education is a fantastico way to enhance a person's all round capability.
This blog post is inspired by the blogging marathon hosted on IndiBlogger for the launch of the #Fantastico Zica from Tata Motors. You can apply for a test drive of the hatchback Zica today.