Mysore is a small city about 150 Kms from Bangalore. This is one of the best destination to visit as a part of your weekend getaway. The drive from Bangalore is one of the best road trips one can have – straight amazing road. Even if you are traveling by train, you will get to see some great turns and have a look at the wonderful landscape. I don't know if there is any flight to Mysore, it does have an airport. But I'm sure that there isn't a flight from Hyderabad to Bangalore.
Mysore just like Bangalore is a green city. The moment you enter the city, you will be surrounded by trees everywhere that ensure the temperature stays pleasant all the time. The city is crowded, thanks to the high tourist footfall. But thanks to Ola and Uber to making the trip easy and quick. There are ample of food joints in the city, so you will surely never ever sleep hungry 😛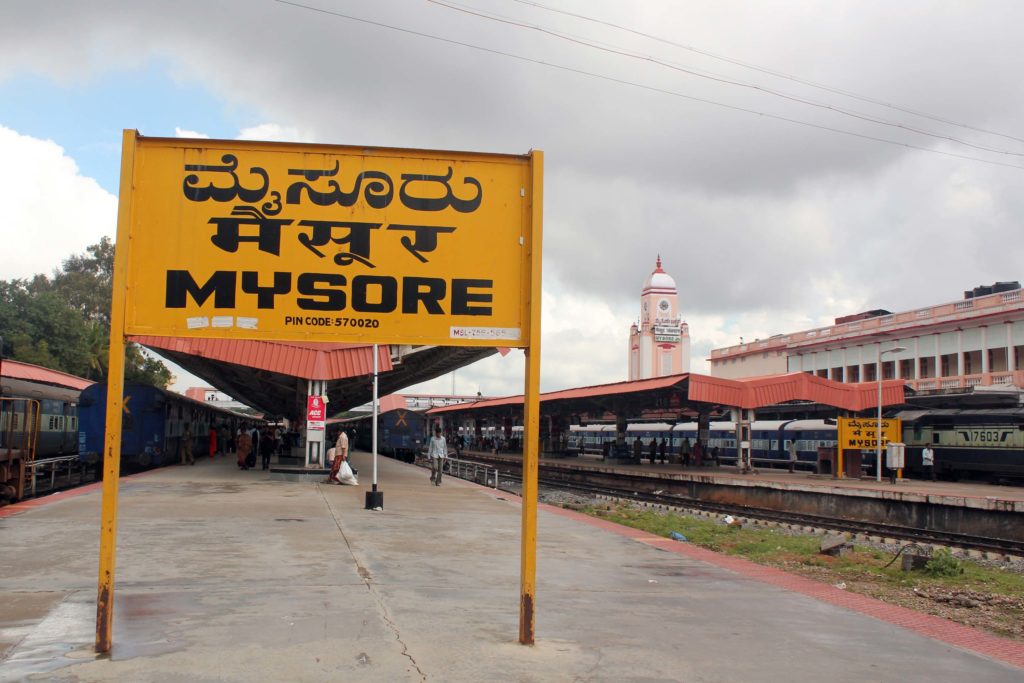 There are a lot of places to visit in Mysore. I feel if you plan to cover the places within the city then I guess a day and a half would be sufficient. So if you reach there on a Saturday morning, you can very well visit all the places and return back to work/college on Monday. I was on a short trip last weekend, and have visited the important places as I was short on time. I visited the following places, in order and took no more than 5 hrs:
Rail Museum
St. Philomena church
Mysore Palace
Zoo
I didn't visit Chamundi Hills due to time constraints and for the same reason didn't visit Brindavan Gardens. BTW If you think Brindavan gardens are in Mysore, you are wrong. It's too far from there. So if you are planning to visit there, you need to leave by noon so that you can spend sometime in the garden and also witness the light and sound show that takes place in the evening.
[Must Read: Are you Traveling Right ?]
All in all, Mysore is a great place for a quick change and to unwind yourself. Be it the tourist places or the food, it has got everything to make it to the Weekend Getaway list. Whether you are in Bangalore or Hyderabad, you should definitely plan a trip to Mysore.
This is my premier post of the Mysore Diaries and shall be posting about the places to visit in the days to come. Stay tuned !