5 million is a large number, in fact its a very large number. This number has a lot of significance especially in the field of technology and more specifically in the apps domain. No prizes for guessing, this is the number of apps available on the Google Play Store and the Apple App Store combined. With the app ecosystem and mobile first ideology kicking in, this number is surely to sky-rocket in the times to come. There are a wide variety of apps starting from Games, Social Media, Business and what not. But the one category that I experiment with is productivity and Utility apps. To-Do lists, planners, utilities are the types of app you will find on my devices. One such app that I use often is Xender – a file transfer and sharing app.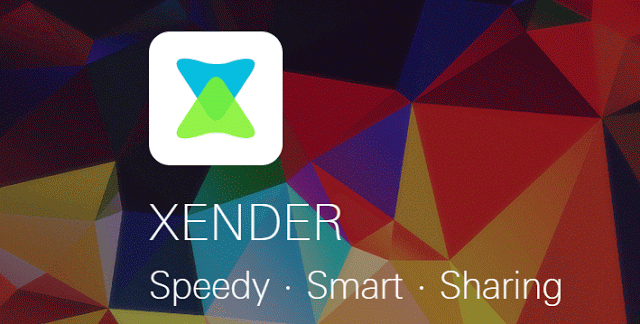 File Management Made convenient
One of the important development in the field of technology was introduction of wireless technologies that untangles our lives. From wireless keyboards, wireless file transfer and now to wireless displays, the way we interact with our devices have been revolutionized. With Xender, you no more need to pull out OTG cable in order to transfer your files from one device to another. Though there are multiple apps available in the app store, the USP of Xender is that you don't need a PC software to transfer files. Along with this, it supports transfer of various file types from documents, photos to videos and even apps without any cap on the size ! You can also transfer mobile data like contacts, SMS, pictures, music, videos, games and any other files from your old phone to the new one in one simple step.
Aesthetically Designed
The developers at Xender surely know how to utilize the phone's capability to the fullest. The app boasts of a friendly UI that helps the user perform the standard functions with few taps and flicks. The highlight of the app is the Sliding mass map feature that allows two connected mobiles to browse photos at the same time and share them with just a flick ! Xender also ensure that your private photos should remain private and hence allows you to hide them.
Xender is everywhere
Xender is a comprehensive app for all file sharing needs that allows users to share files without the usage of any mobile data. The app is available on Google Play Store, Apple App Store as well as the Windows Store along with Desktop platforms like Windows and Mac. It goes a step further with introduction of over 22 international language along with 12 kinds of India dialects. Not that's surely a universal app.
Launched in 2013, Xender has become one of the top apps for seamless file transfer between various devices. In a span of about 3 years it boasts of a user base of more than 300 million users with India itself filling up 25% of this. The app has recently been updated and the same is available on the leading app stores. So go ahead and share your experience about using the app !
For queries related to PR campaigns, Sponsored Posts and Reviews, get in touch here.