We all know that drawing (or any form of art) is a skill that not everybody posses. Some are born artists while others train themselves to master the skill. I'm fortunate that I have a good hand at drawing and painting (also doodling). Much of it is because of training during my childhood days. And I know it isn't easy for everyone to draw up something in quick time. I remember one of the kid was actually caught cheating during a drawing test ! Well, but with technology improving daily, mastering a skill doesn't require that much effort. And with AI (Artificial Intelligence) you barely have to do anything ! So, are you not good at drawing ? Read to find out how Google's Autodraw can help you.
Google and AI – a perfect match
Google has been working towards ML (Machine Learning) and AI(Artificial Intelligence) for quite sometime now. It was evident from Sundar Pichai's talks where he emphasized on ML and Deep Neural Networks and how Artificial Intelligence was the way forward. Also, most of us using Android smart phones would have already experienced the power of AI with Google Assistant. The company has created a dedicated website to show-off all that is being done in the field of AI.
From understanding hand writing to recognizing bird sounds, these experiments are cool. They have even worked on translating words in real time ! So we know the folks at Google are surely working on changing the way we work. And recently we've seen their newest tool AutoDraw at work. I tried it and trust me, it will change the way you draw forever ! So here's all you need to know about Google's Autodraw and how it can help you draw amazing sketches in no time.
Autodraw can help you become Picasso
Autodraw is one 'smart' and 'intelligent' tool that helps you draw professional drawings in few clicks. It literally transforms your 'doodles' into professional looking images. So all you need to do is, draw a couple of lines on the page and let Autodraw do the rest.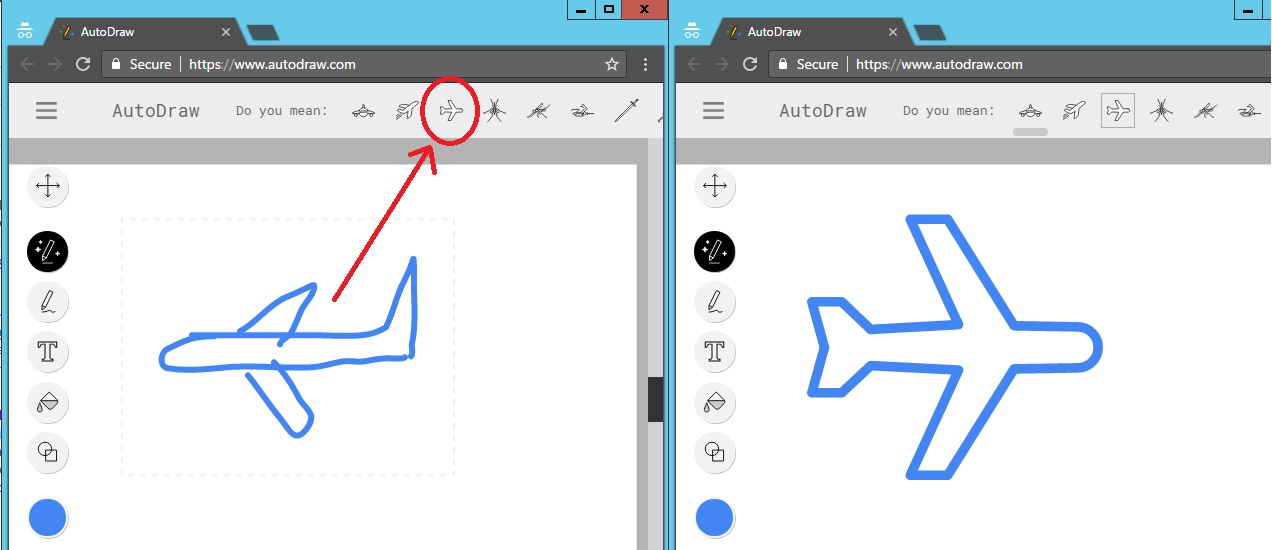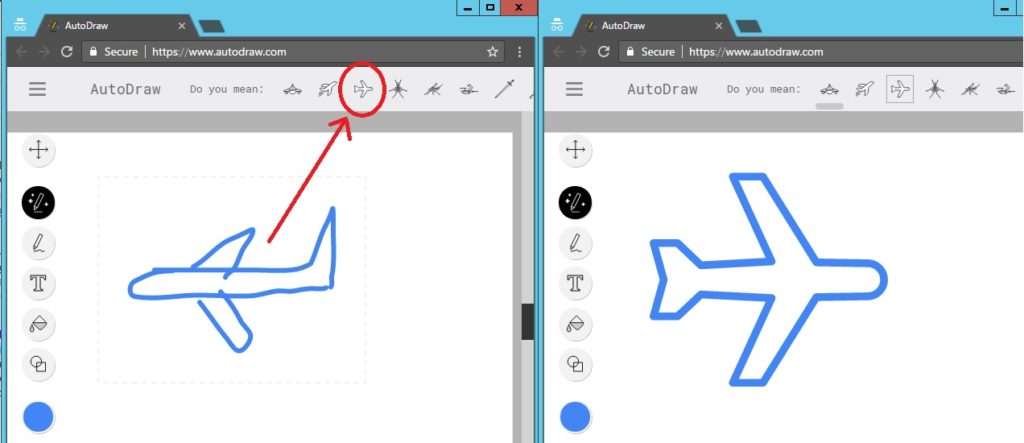 What Autodraw does is, it tries to recognize what you are trying to draw. And based on its previous learning, Autodraw suggests what you are actually trying to draw. So for example, if you draw a triangle, one of the suggestions would probably would be a Pizza Slice ! The tool is amazing for someone who isn't able to draw well but 'has to' do it for some reason. So if you've been asked to draw a pig for your assignment, just doodle one on Autodraw and you might get a professional sketch of a pig. The image would be good enough to bluff your professor 😉 (I don't recommend that)
Give Autodraw a try
The Autodraw tool is available here for use. You'll be presented with a blank page. Just like any other drawing tool, try drawing something. You will see Autodraw providing its suggestion on the top with every line you draw. Isn't that cool !? I certainly liked it, a great way to draw some amazing stuff with least effort. So go there and draw what you like and see the outcome. Let us know your views on the tool. Did you like it ? Will you be using it in your day-to-day life ? Mention all you want to say in the comments below.