Munnar, like any other hill station in India is a small town surrounded by mighty mountains. The town – which falls under Idukki district – is a bustling town with flocks of tourists visiting every year. This year however was damp, due to the floods and the recent rains. But that doesn't mean, nobody is there. During my visit, there were a lot of tourists. Foreigners as well as Gujaratis, they are everywhere. Any hill station in the world would have a handful of places to visit and Munnar is no different. There are places in four different directions from Munnar. One needs to drive over an hour either in Cochin, Coimbatore, Top Station or Thekkady direction. So the question is where should you book a hotel in Munnar so that you can enjoy the best of everything ?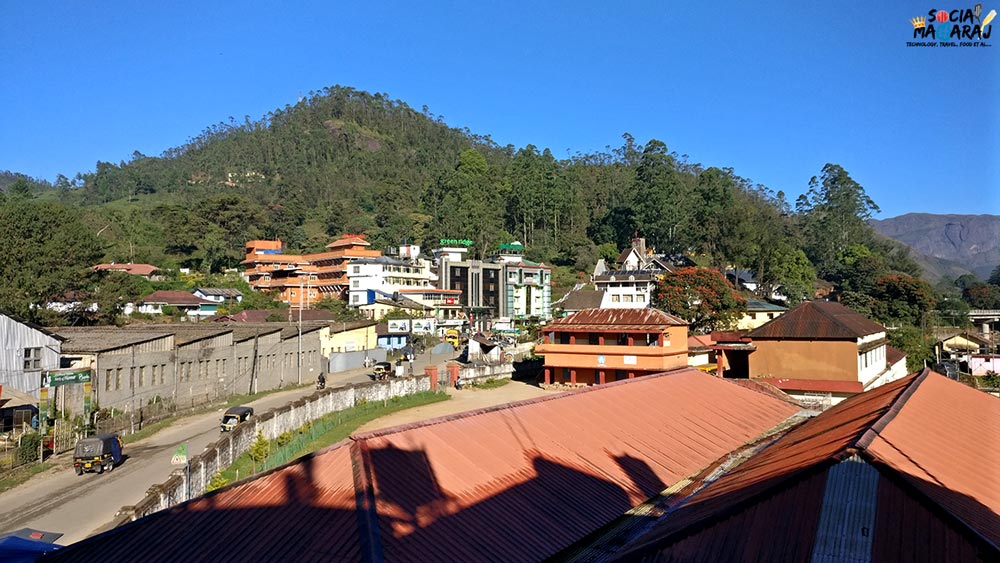 Most of the resorts are far away from the town center which means that yo need to spend a lot of time and money to reach the town. Areas like Bison Valley Road, Aanchal, Pothamedu are some of the areas where most of the resorts are. Not that these resorts have something not available, I'm sure many of you would be interested in witnessing the Munnar market. If you are in any of these areas, places towards Cochin and Thekkady are relatively closer. But you would need to travel a fair distance to first reach the town and then move towards Top Station.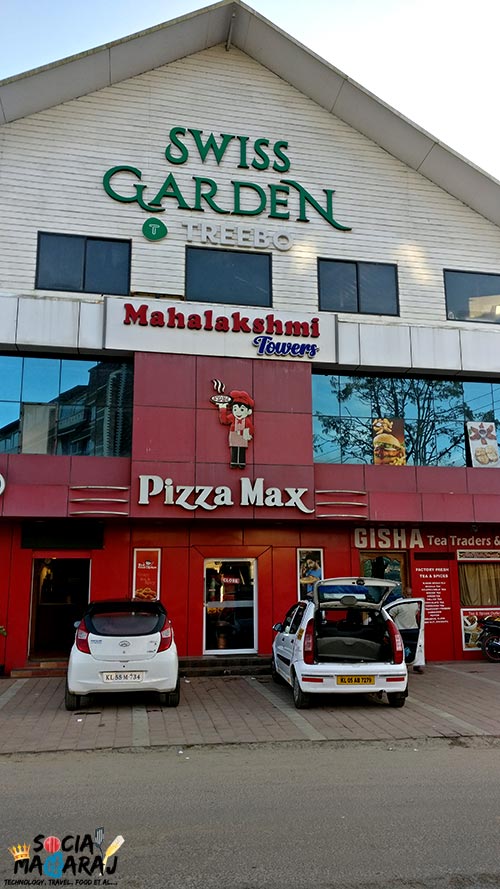 Book your hotel in Munnar Town Center
After doing a week-long thorough research about the places to visit in Munnar and areas to stay. I browsed the internet to book hotels in Munnar town center and finally zeroed in on Treebo Swiss Garden. With that, not only I was relatively closer to all the destinations from Munnar. But I was also just a walk away from the town center. What that meant was I was able to visit the market anytime I wanted to, buy spices and chocolates and do much more.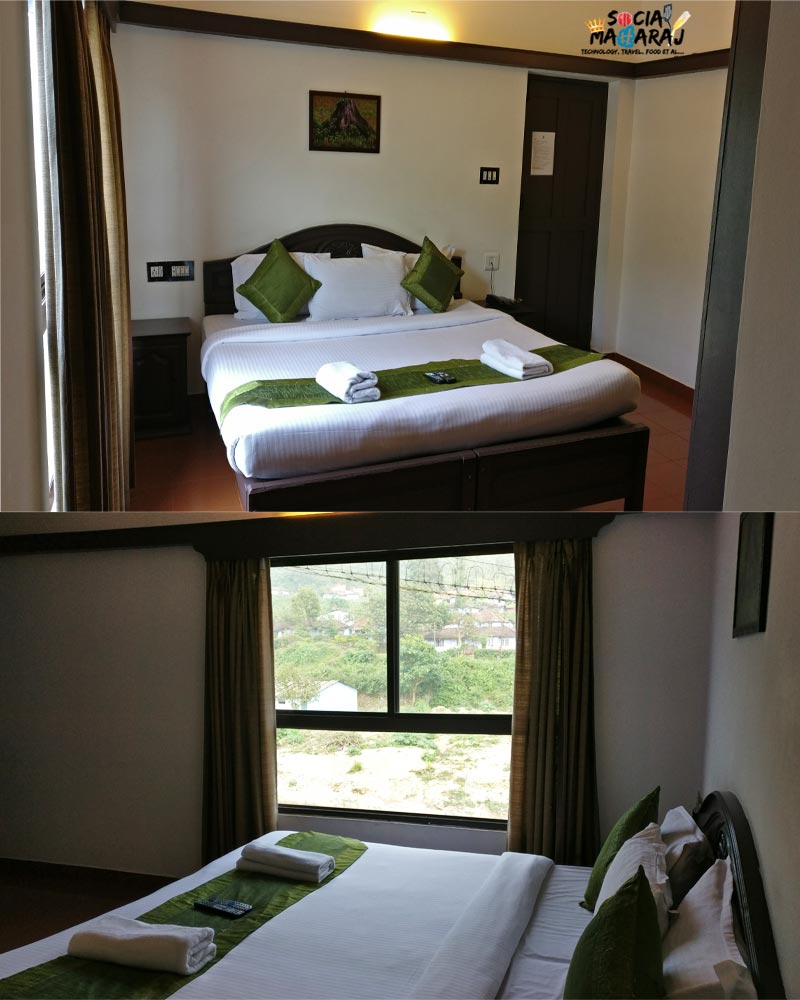 Another reason for me to book Treebo Swiss Garden was that since it's on the main road, I was sure that there wouldn't be any issue in me reaching there on Activa. Being on the main road also, I got a room facing the Muthirappuzhayar river overlooked by the mountains. Plus the hotel is in the same building as Pizza Max – the most popular eatery in Munnar. The parking can accommodate two cars and few two wheelers and I was lucky to get a spot there.
As for Treebo Swiss Garden, I had an amazing time there. They gave me a room which facing the river. The room was pretty good and definitely worth for a few nights stay. The staff was very jolly and were always ready to assist. From what I learnt, they don't have their own restaurant there. However, the morning breakfast I had, was great on taste !
The Choice is Yours
Whether you stay in Munnar town or on the outskirts, the choice is yours. All these resorts, hotels are nestled in the wilderness of the western ghats. There are the uber luxury hotels and the budget ones, in short there's everything for everyone. If you are looking to book a hotel in Munnar, Treebo is a good option. They have properties of all types. I was a little late else I would have got to stay at their Heavenly heights hotel in Munnar. But that doesn't matter now, next time perhaps. What do you say ? Where would you book a hotel in Munnar ? Mention in the comments below or tweet to me at @Atulmaharaj
PS: I would like to thank the Treebo Team for facilitating my entire stay in Munnar and making it a pleasurable experience.