Alleppey or Alaphuza as it is officially known as, is a city in Kerala. It is about 70 kms from Kochi which is about an hours drive. I have shared my experience of driving from Kochi to Alleppey in the previous post. When people plan a Holiday to Kerala, more often than not, they pick the trio of Munnar, Thekkady and Alleppey. Even if you google Kerala Holiday packages on,one, you would see most of them having this combination.
Further, there's nothing much to do in Alleppey apart from experiencing the backwaters. There are houseboats available which provide overnight stay packages along with food. These house boats are anywhere between luxurious to ultra luxurious. With LED TVs, refrigerators, ACs, 2 BHK, these are floating houses indeed ! If you are traveling with family or are on a honeymoon trip, then it does make sense to opt for this package. However, if you are travelling solo like me, it's out of league in terms of the budget. For instance most of these house boat rides cost upwards of ₹6000 depending upon the boat and the package. So what is the budget option for exploring Alleppey backwaters ?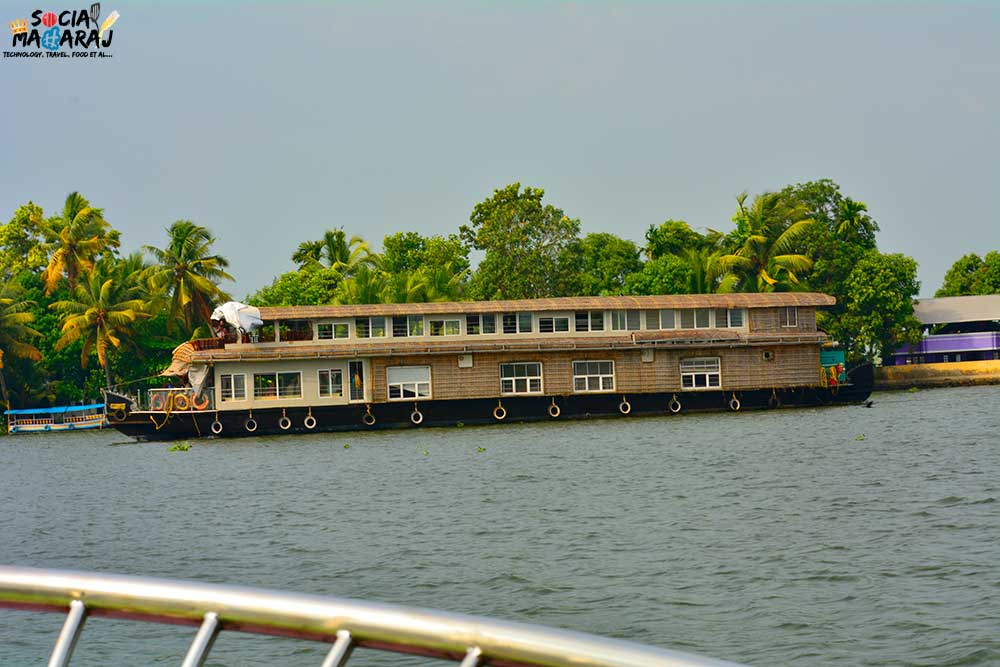 Budget Options to experience Alleppey backwaters
Keeping the house boats aside, there are only two options you have. The Kerala State Water ways department runs jetty services across Alleppey and nearby towns like Kottayam. These jetties are available at designated stations and have fixed timings. This is your first option and you need to buy a ticket to travel. The timings of the jetty can be found here and updated one could be taken at the stop itself. This is definitely the best budget option to experience Alleppey backwaters.
However the problem is that these jetty have fixed timings and don't run at a particular frequency. This means that you need to have time in your hand to experience this. If you are short on time, this isn't a great idea.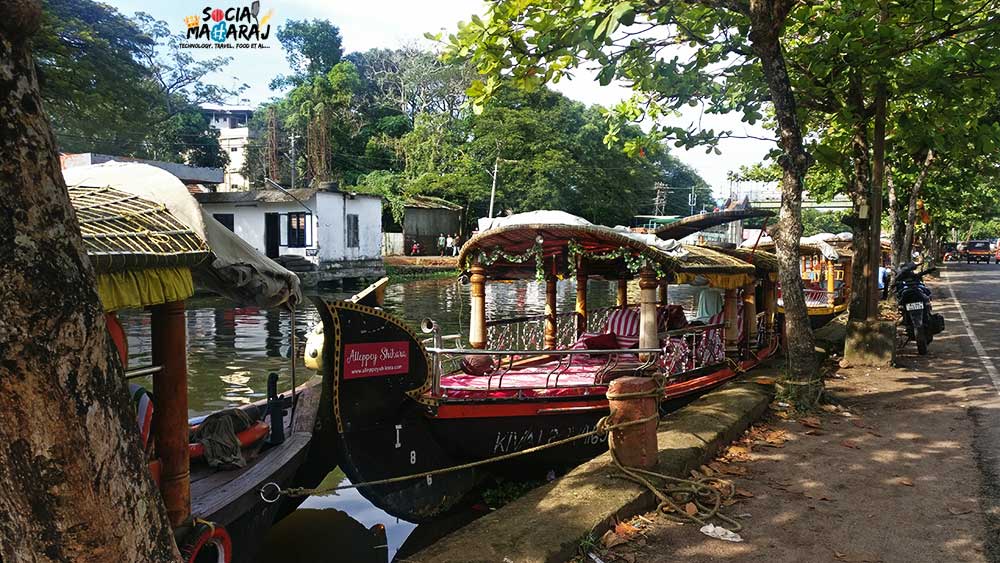 Experience Alleppey Backwaters in a Shikara
The second best option is to hire a Shikara. Yes the same one that you would have seen in movies in the famous Dal lake in Kashmir. These shikaras vary in size based in the number of people they can on-board. So how to book a Shikara in Alleppey ? Its pretty easy and no prior booking is required. You can reach Alleppey and then book the ride when you want. Most of the operators are near the main canal that is close to the finishing point.
The Shikaras are available for a complete day package – 8hrs – or for a duration 4 hours which you can decide. Most of the Shikara service in Alleppey run from 6:30 am to 6:30 pm. So based on that and your convenience, you can block a 4 hour slot.
My Alleppey Shikara experience
I took the 4 hour shikara from Antony tours and travels which is behind the small Cafe Paradiso. Since I had driven from Kochi to Alleppey on Activa and had to return the next day, I didn't have much time on hand. Hence I opted for the 4 hour sunset ride. The sunset ride starts at about 2:30 and ends at 6:30.
Various points that the Shikara would take you through would be the Finishing Point, the Vembend Lake, few canals along with any restaurant/resort they have a tie up with. Some of them would also take you to the photo point and its your wish if you want to get down or not. On the way, you would come across other house boats and shikaras. You'll also see the government jetty and these all other boats give way to these.
Few unique things that I saw during my ride was the school boat. Yes ! Just like we had school auto/bus/cab, I saw a school boat. Parents were waiting at the shore when this school boat arrived and kids got down. The next thing I saw was delivery of gas cylinders on a boat ! Haven't seen anything like that ever !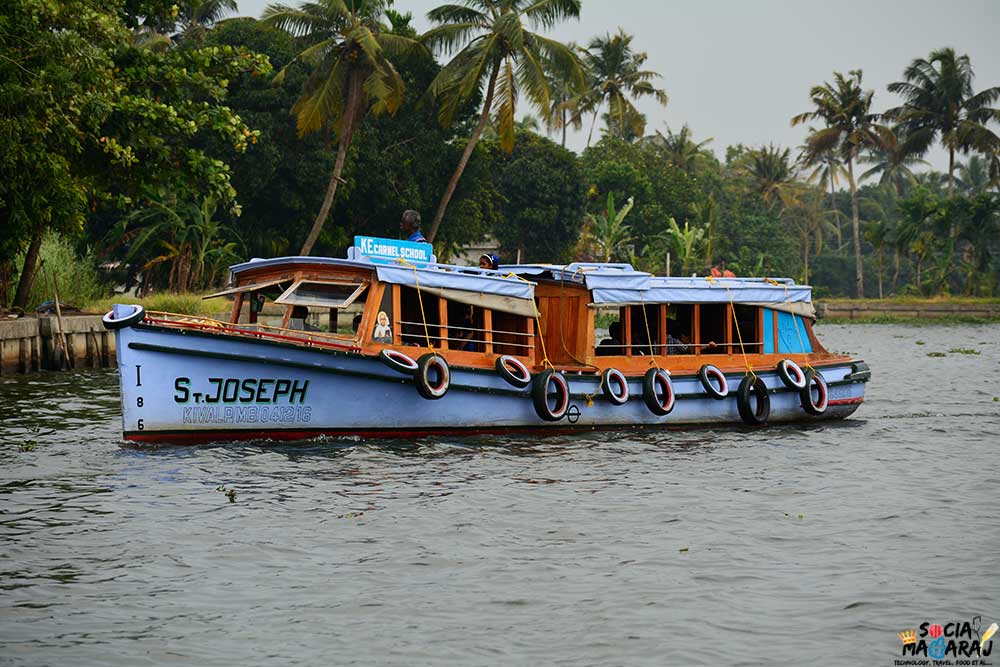 How much the Alleppey Shikara Cost ?
Since there are many operators, you will get varied prices from all. Apart from the shikara ride itself, some operators provide pick up and drop from your hotel. The rates vary usually between ₹1500 – ₹2000 for the 4 hour block. You can negotiate within that range. Do note that this was the quote given to me for one person, I don't know how the pricing works when there are more people. And after my experience of the Shikara ride in Alleppey backwaters, I didn't mind paying 1500 for this.
Overall, I liked the experience. If you haven't done it ever, I suggest you do it once. If you are in a group with family or friends, booking the houseboat would be a better deal. However if you are traveling solo like me, taking a Shikara is a good deal. Have you explored the backwaters already ? How was your experience ? Mention in the comments below or tweet to me at @Atulmaharaj
​