Ok, so either there are new vegetarian restaurants cropping up in the city or I was unaware of them all this while. Anyone who's following me virtually would know that I'm a pure vegetarian and hence always on the lookout for vegetarian restaurants. Not that I don't dine at other restaurants, just that when I'm dining out with family, I prefer a vegetarian restaurant. There are quite a few that I've already visited, but there was this new one that I discovered last week. Veg Tokri is one restaurant that is nestled between shopping complexes in Jubilee Hills, Neeru's Junction. Since it was already rated good on Zomato, I decided to visit and experience the place. So here's the dinner review of Veg Tokri, Jubilee Hills.
Colorful Ambiance
The restaurant is located on the first floor and has an underground parking. The lift condition isn't quite good, but it does its job. You are greeted with a large banner of Veg Tokri along side a waterfall which is soothing. A large glass door welcomes you and the attendants guide you to the table. The place isn't quite big, however we were the only ones in the restaurant hence it did look big. There are paintings and art work all over the walls which enhance the ambiance. The lighting is quite good and helps take instagrammable photos.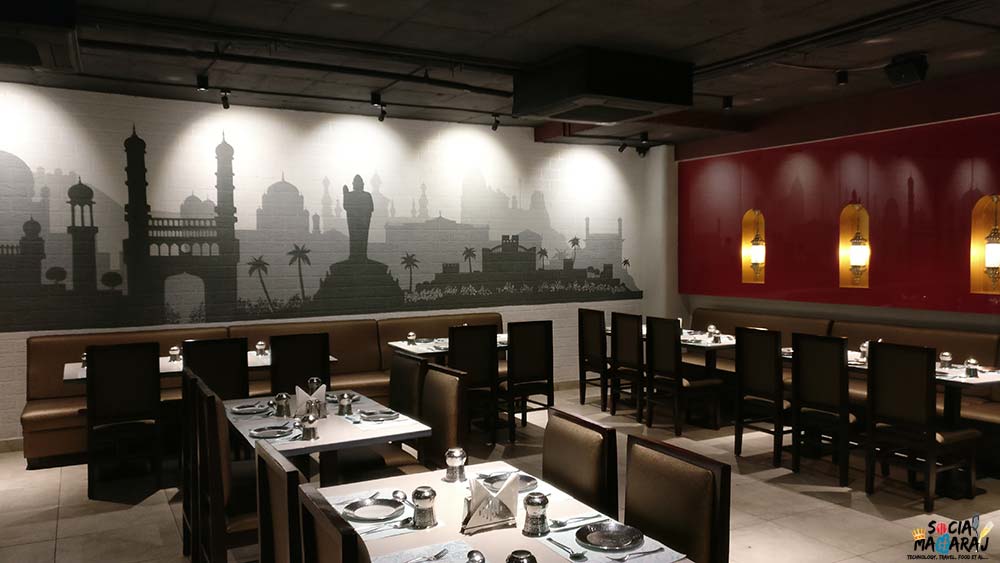 They have two sitting areas, one on the inside and one on the outside. Since we were here for dinner, we decided to dine inside and not have dinner with mosquitoes. While I was going through the menu a questions popped in my mind "How come every restaurant knows my music taste ?" I liked the playlist, it was a bit loud though. And since there wasn't anyone else in the restaurant, he obliged to reduce the volume. Overall, the ambiance is good. However I don't exactly know how crowded it can actually get.
Veg Tokri – Food Review
Starters
I wasn't a fan of starters until recently. Off late, I've been ordering a lot of starters and relishing them. So much so that I even order starters from Swiggy and Zomato. On the same lines, we ordered two staters – Aloo Tikki and Paneer Seekh Kebabs. The starters didn't take much time to reach our tables. The Aloo Tikki had about 6 tikkis and it wasn't served like a traditional chat. Rather it was mashed potatoes with spices. It was OK on taste but was on the heavier side. The Paneer Seekh Kebab was loaded with Paneer and the tandoori flavor teased my taste buds. Full marks for this one. Overall the starters were quite good.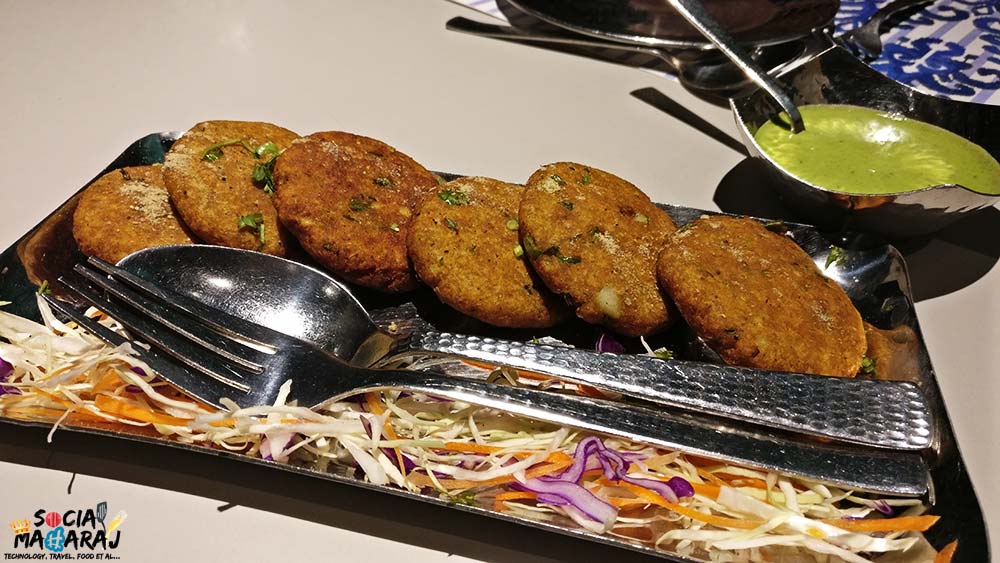 Made to Order Main Course
One thing that I always mention before placing the order is that the dishes shouldn't be spicy. And there are times when the same isn't followed and we have fill our stomach drinking water. However the chefs at Veg Tokri knew exactly what's needed. The menu had good variety for a vegetarian restaurant. But since we were only 3, we didn't order much. So like always (You've would have guessed my order by now) Dal Makhni was one thing that was on the table along with Kadhai Paneer and Rotis and Jeera Rice.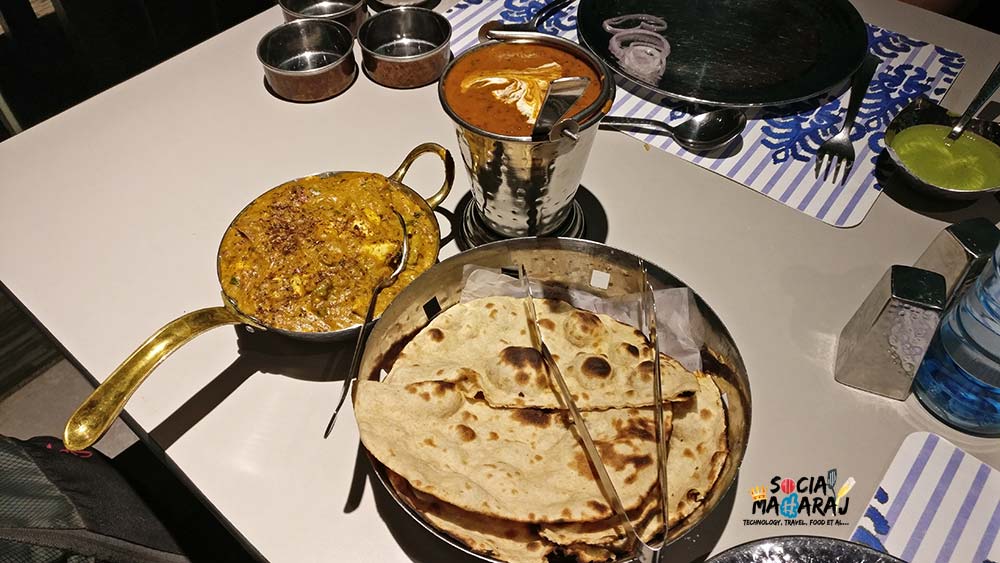 I'll first talk about the Kadhai Paneer. One of the very flavorful yet not to spicy Kadhai Paneer that I've had. Large and soft Paneer cubes melted in the mouth. The bell peppers and tomatoes added to the taste. I'd suggest you to order this anytime you are here. As for the Dal Makhni, it wasn't up to the mark. The flavor was mild and lacked the Makhni punch. Maybe the cream content was less in the dal which gave it this taste. But this surely doesn't compare with the other Dal Makhni's I've had.
Final Thoughts: Veg Tokri is a good place for vegetarians
Like I said, there aren't many vegetarian restaurants in the town. Veg Tokri is one vegetarian restaurant that deserves your time and money. Lots of positives from the dinning experience – ambiance, food, playlist and the bill. The restaurant isn't on the expensive side and we paid like Rs 1300 for 3 people. The one downside (and probably the mood spoiler) was the extra attention by the servers. Right from pouring water to taking that extra serving of Paneer, they were keeping an eye on everything. In fact they would reach out to the bowl and serve it even before we did. So if the management is reading this, the service is good, but if you can reduce/remove this, it will be quite amiable.
Apart from that, all good at Veg Tokri. That's the end of the review, hope you liked it. If you've anything to add or feel that I've missed out on anything, request you to mention in the comments below or tweet to me at @Atulmaharaj