It was a long Christmas weekend for me when I went on a couple of short road trips from Hyderabad. One of them was Medak. My Hyderabad to Medak road trip included a trip to Medak Church and a safari in the Pocharam wildlife sanctuary.
So after doing my short trip to Medak, I embarked on another road trip to Ranganayaka reservoir in Siddipet. Though this happened many months ago, not much would have changed over time. If you're looking for a quick 1 day road trip from Hyderabad, Ranganayaka could be one. In this blog post, I'll talk about my 1 day road trip to Ranganayaka reservoir.
Hyderabad to Ranganayaka Reservoir Road Trip
Ranganayaka Reservoir is one of the many reservoirs in Telangana. I realized this after taking a lot of road trips within the state. There are reservoirs, dams, and massive water bodies across the state. It's located about 120 km from Hyderabad and is on the outskirts of Siddipet. It's close to a 2-2.5 hour drive from Hyderabad if you drive leisurely.
To be precise, it's located in a village called Chinnakodur. It's massive in size and provides enough water for 1.1 lakh acres of farmland nearby. It's part of the successful Kaleshwaram project – the world's largest lift irrigation project – by the govt of Telangana.
Route & Road Conditions
The road to Ranganayaka Reservoir is pretty good for the most part of it. When driving from Hyderabad, you need to take the state highway 1 – Hyderabad Mancherial highway – towards Siddipet. If you're taking the ORR, then you need to take ORR exit 7. It's a 4-lane highway till Siddipet except for a few kilometers where they're still fixing the road. You'll pass towns like Pragnapur, and Ponnal, bypass Siddipet and then take a detour to Chinnakodur.
Talking about the road conditions, then I'd say it's pretty good right from Hyderabad to Ranganayaka reservoir. There's a really small rough patch in the middle where they're fixing the road, but overall the road condition is nice. As for food stops, there aren't many good ones on the way. I did notice one that had KFC or some other place like that on the way. The last end of the road after the detour is a single-lane, narrow road but the condition is pretty good.
Ranganayaka Reservoir – As Beautiful As It Can Get
As mentioned earlier, there are a lot of reservoirs in Telangana. And many of them got popular after the lockdown was lifted. There were traffic jams at most such places, but not here from what I know. As you take the detour, you'll suddenly notice a slight change in the landscape. As you drive towards the reservoir, you'll start seeing a lot of greenery.
The climb to the reservoir is steep with an equally steep hairpin bend, so be careful. Once you're at the top, you're greeted with a rather ill-maintained entrance gate with a bridge. As you take the bridge to the middle of the reservoir, you'll notice how massive this is. Right in the center, on a hill, is the chief engineer's office along with a guest house. You get an amazing view of the reservoir, green farms, and mountains in the backdrop from here.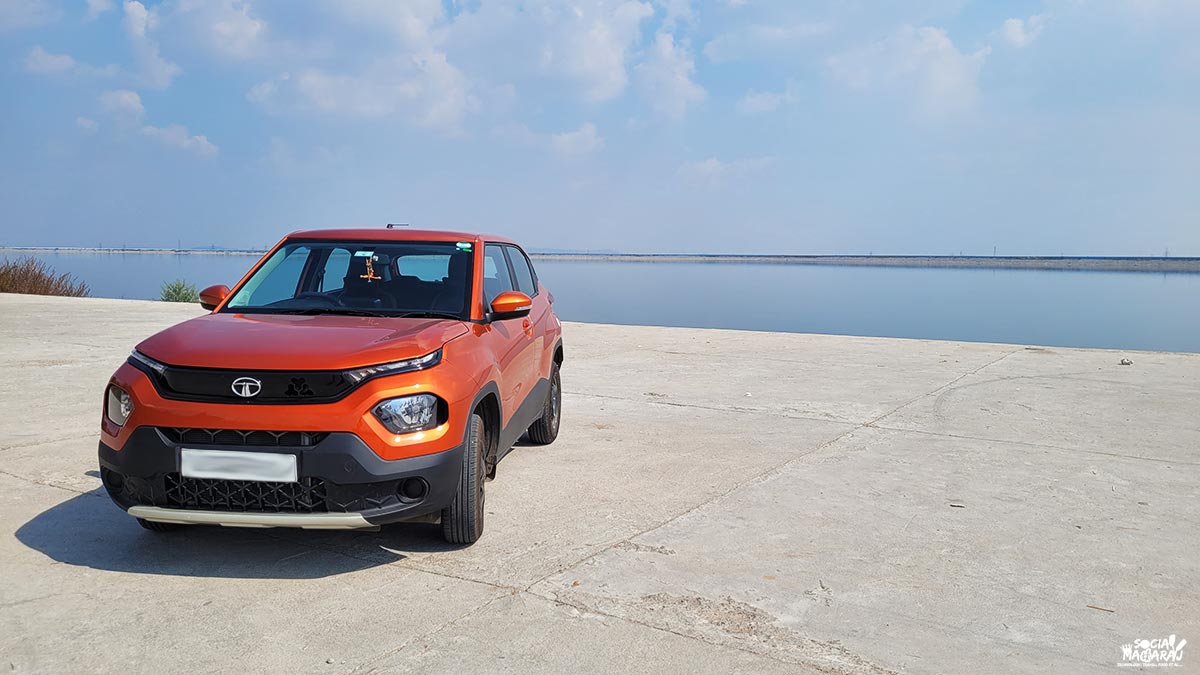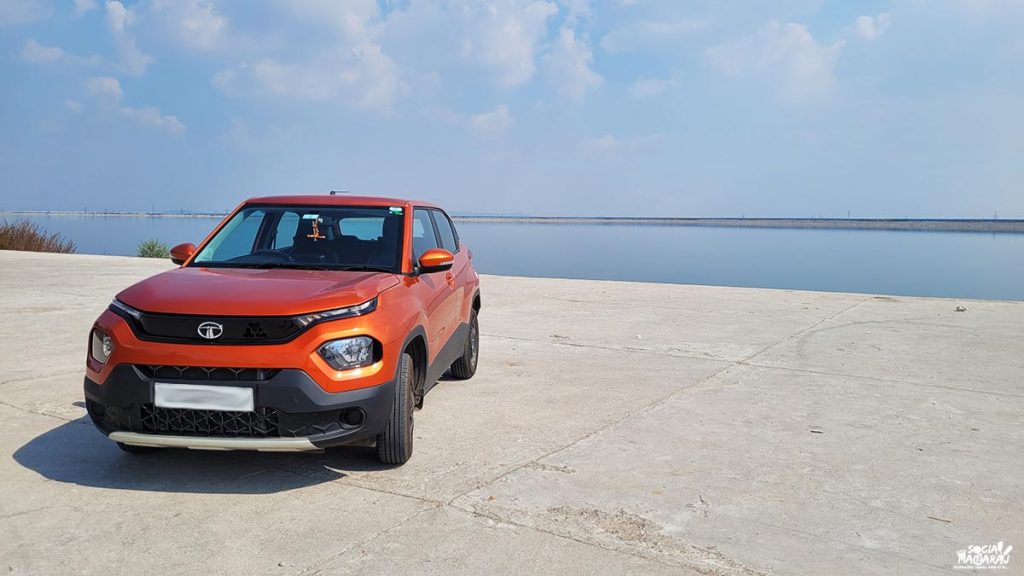 You can take a drive all along this island and come to a platform right next to the bridge. The platform looks like a place where you can sit and relax. However, there were also flowers, & leaves, so I assume that there's some sort of ritual that takes place there too.
From here, you can drive all around the reservoir and appreciate the engineering marvel. The Ranganayaka reservoir is HUGE. I drove almost from end to end and can only say it's massive. I also realized that this road is also used by the locals staying in Chinnakodur so expect to see some light traffic. You'll also find a couple of vendors selling corn and lemonade. But that's about it.
It's a place to be visited during the evening or early morning. I heard that you can spot some birds as well during these hours. Since I left Hyderabad around 9, the sun was right above my head when I was there. Not a good time to be there, as it can get pretty hot and humid. If you plan a road trip from Hyderabad to Ranganayaka reservoir, plan to be there during the evening to enjoy the most.
I don't know if there are any recreational activities that take place here, as I didn't see any. I guess they can surely do some boating or related activities to make it more interesting for visitors.
Road Trip to Ranganayaka Reservoir
The drive from Hyderabad to Ranganayaka Reservoir takes you through picturesque highways, and countryside roads, offering a refreshing escape from the hustle and bustle of the city. Upon reaching the Ranganayaka reservoir, you'll be mesmerized by the pristine blue waters, lush green surroundings, and serene ambiance. Nothing much that you can do here at the moment, however, evenings are when you should go there and just soak in the atmosphere.
That's about it for this blog post on 1 day road trip from Hyderabad to Ranganayaka Reservoir. If you're planning for a short 1 day road trip from Hyderabad, this could be a good place to explore. Let me know your thoughts in the comments below, tweet to me at @Atulmaharaj, DM on Instagram, or Get In Touch.