"Do boond zindagi ke.." (two drops of life) THE tag line which ensured that India encountered no case of the deadly Polio in three years ! Il est formidable ! It's certainly a great achievement for a huge country which is home to 1.2 billion people. This was one of the most successful drives by any government at such huge level and yielding this great result.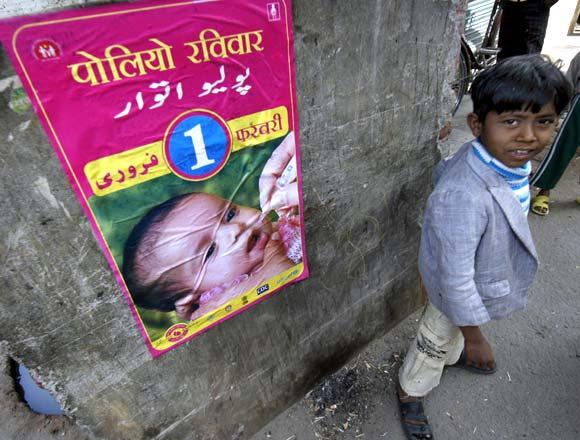 These things didn't happen over night. The campaigns for the same started long back when Shri. Amitabh Bachchan lent his support for this noble cause. BTW he's also the United Nations brand ambassador in fight against polio. Soon many other personalities joined the movement. With the likes of Aishwarya Rai, A.R. Rahman, joining the campaign launched by India against Polio, the program gained a lot of momentum. Polio Ravivaar became the day when the government organized free camps to vaccinate children. Even Microsoft's founder Bill Gates through his Gates Foundation helped a lot to ensure Polio was eradicated from the nation. He worked very closely in the state of Bihar and provided his full support during the campaign.
The World Health Organization will be awarding India a 'Polio Free Nation' certificate soon.*source TOI and once that's done, it would be a great achievement. Even then the people involved in this campaign are working hard to ensure that everyone is vaccinated. Every month, there is a lady who visits our building asking whether there are any children below the age of 5 in the household. And it was today again that she had come, which made me realize that this certainly is one of the most successful campaigns undertaken by the government and here I'm expressing how I feel !
Well, I'm too happy for this and hope the Aamir Khan led Malnutrition campaign is also a success. Moreover, I feel they should have had such campaign even for the COVID-19 testing in the entire country. We should have been able to contain the spread of the virus for sure. What are your thoughts ? Mention in the comments below or tweet to me at @Atulmaharaj.