It's been almost a fortnight since I wrote a post. Courtesy – my hectic training schedule that has ensured me that I'm off  Blog-o-sphere all this while. Till now that training has been a lot of fun and made many new friends too.
Anyways, in this post I'll talk about Origami. For all of you who don't know what Origami is – It's the art of paper folding. We all would remember making a boat, a hat during our school days. Our teachers used to ask us to make flowers and what not for our Art / Craft class.
Well, during my training, I met this girl who's an amazing singer – I mean AMAZING ! Apart from this she does some origami stuff too. I remember it was a break time or something when she took a piece of paper lying on the table and in no time she made a flying-boat ! Whoa !! I don't even remember how to make a boat and a flying boat ? No Way !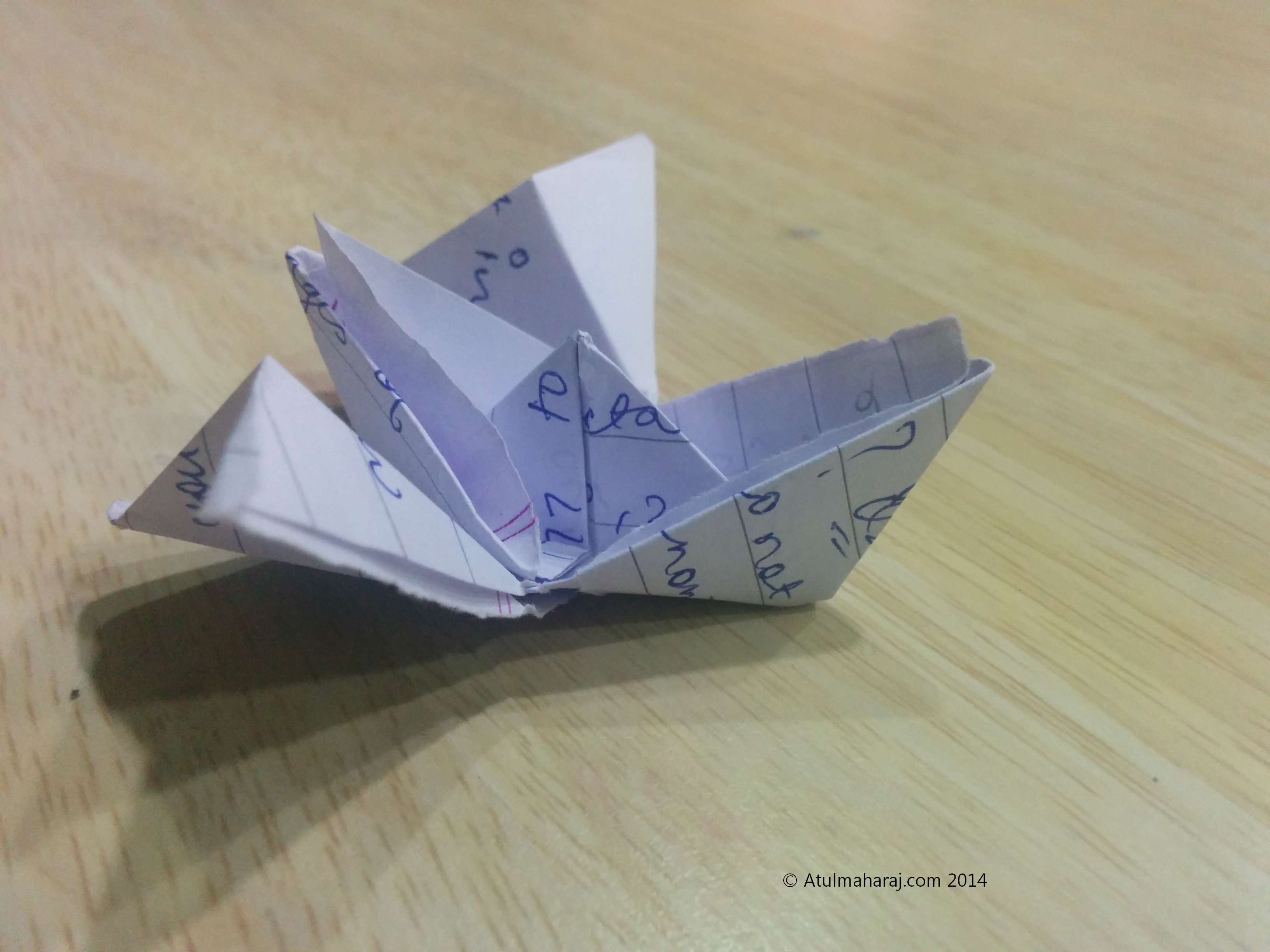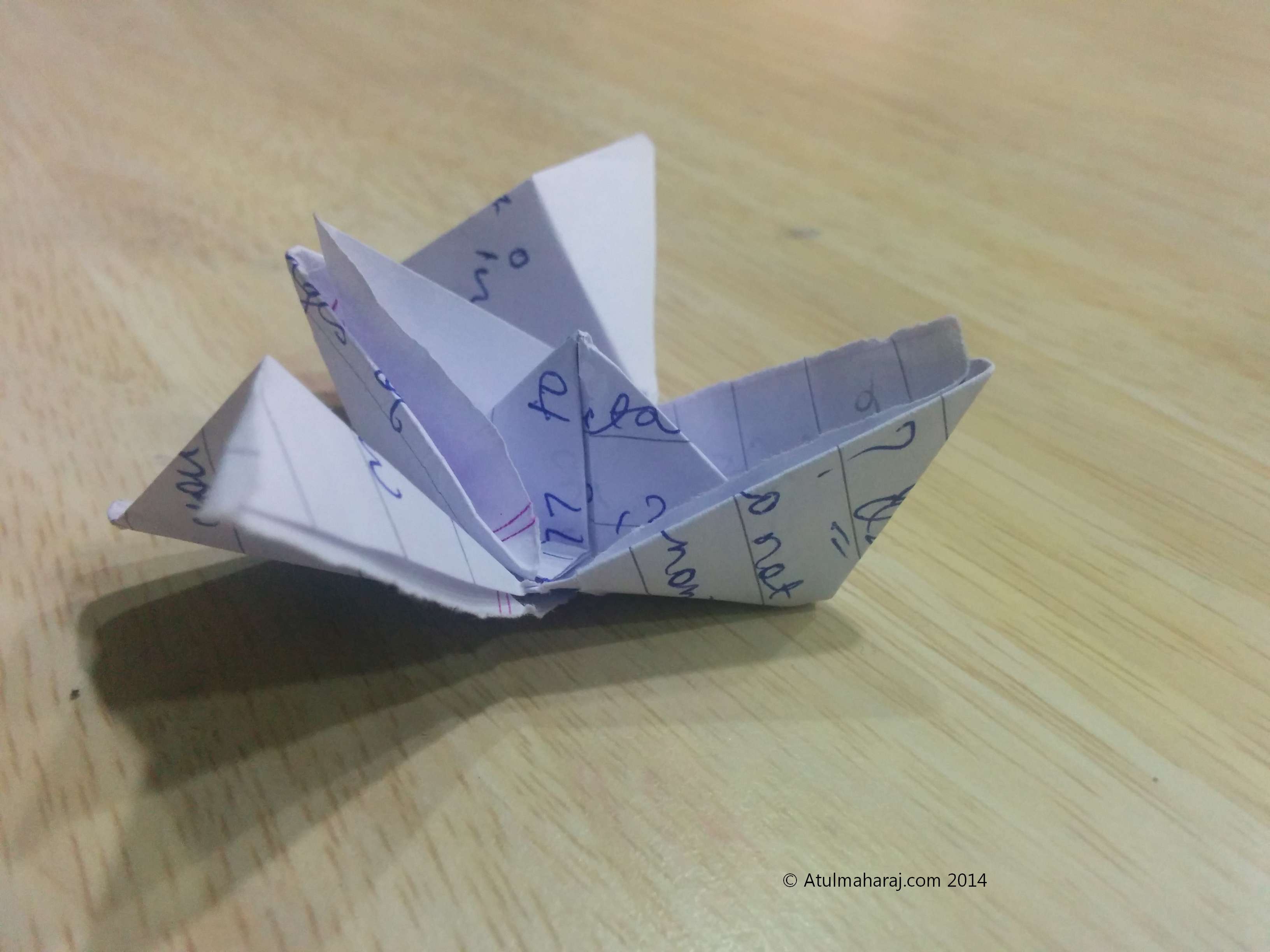 I was like she would be fidgeting with the paper and never realized how amazing this art can be. Well, she did try to teach me, but as usual in vain 😛 it was way too confusing… But the good thing she's doing is helping me learn Telugu ! 
So, till now the training has been a lot o fun. And the city has been an amazing host. Hoping to have some amazing experiences again and will make a point to share them too !