I'm sure you would have come across some beautiful photos of the moon. Whether it's your desk calendar, wallpaper or your Instagram Feed, moon photos are stunning everywhere. And even though this post is about capturing the moon, I'd say that no camera can do justice to what your eyes actually see. Today, the 31st January, 2018 a series of rare phenomena took place. Super Moon + Blood Moon + Blue Moon = Super Blue Blood Moon ! That's right, this is a rare combination that apparently occurs once in 150 years ! And that's why once in a blue moon. Here's how I manage to capture the Super Blue Blood Moon in Hyderabad
Smartphone Camera doesn't help
Me – like any other excited kid, rushed from office and went straight to the terrace to get a glimpse of the Super Blue Blood Moon. The news reports said that it will be visible in Hyderabad, and I surely didn't want to miss out on this. While I went with my Nikon D5200, I did see many trying to capture the photo using the smart phone camera. Well I'll say that the smart phone camera will not help you get a good photo. Wondering why ? Well first of all many smart phone camera have fixed focus lens thus make focusing the moon tough. Also the smart phone don't have zoom lens to get the big moon you actually want. It will still get you the tiny moon photo only.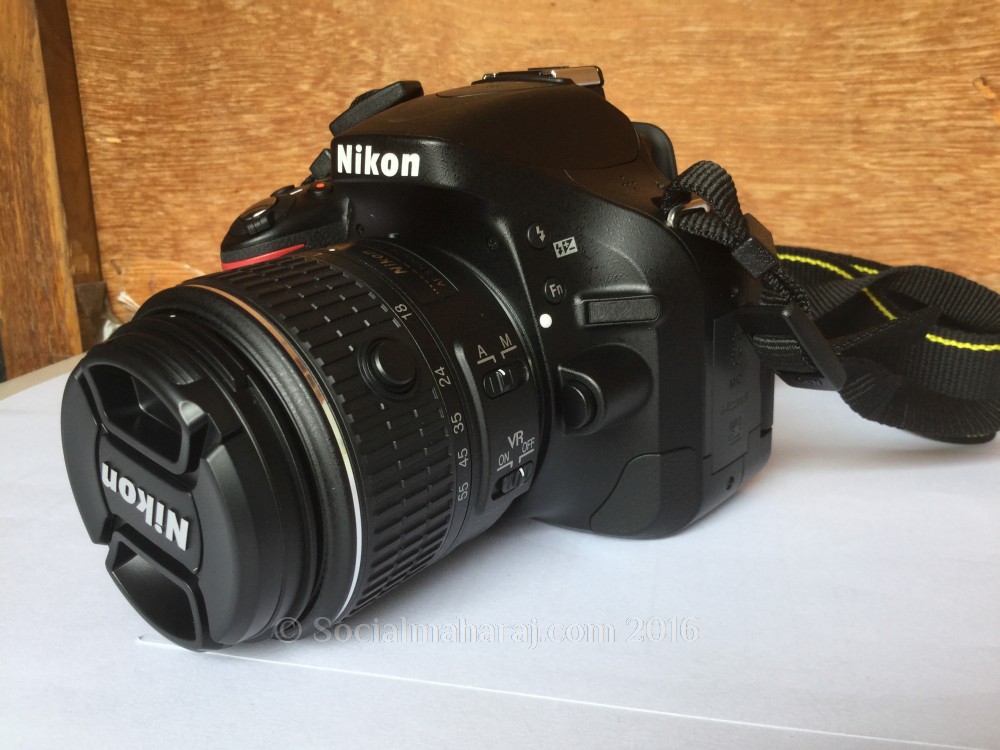 How to Photograph the Moon – Photography 101
I'm no guru when it comes to photography. Just to learn how to take good photos, I bought the Nikon D5200 some time back. Now that I have, I often keep experimenting with the three pillars of photography: ISO, Aperture and Shutter Speed. From my previous experience of capturing the moon. I've learnt the following:
Keep the Aperture as big as possible (lower f-number)
Keep the ISO in the range of 800-2000 depending on the surrounding light
Shutter speed around 1/6 or 1/4 is good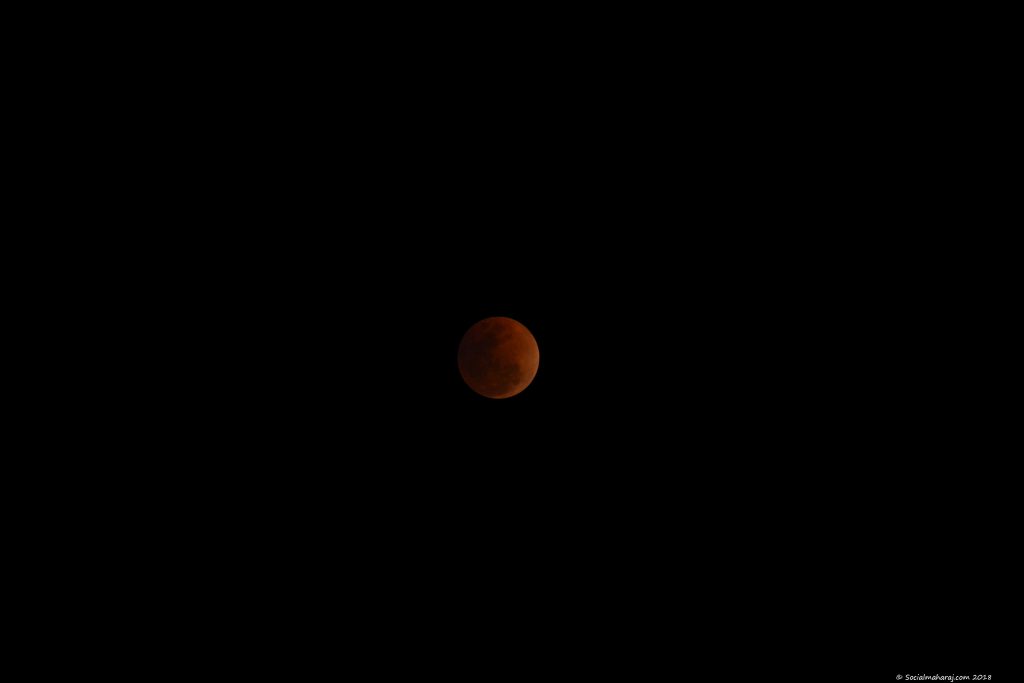 The photo of the Super Blue Blood Moon that you see here is taken with the same settings. Aperture is f/5.6 (the max my 55-200mm Kit lens can go), the ISO is 2000 while the shutter speed is 1/4 sec. I feel I've managed to capture the Super Blue Blood Moon in Hyderabad fairly good. However, if I had a tripod, there would have been more sharpness to it.
So if you ever want to photograph the moon from your DSLR camera always remember the following:
Have a good tripod, I wouldn't suggest even a mono pod. Tripod is a must
Ensure that you have a good view of the sky, go to an open place
Make sure that there isn't much light around you
Keep experimenting with Aperture, ISO and Shutter Speed to get the perfect picture
Lastly, have patience !
That's how I capture the Super Blue Blood moon in Hyderabad. It did take some 20-25 shots before I could get this one right. Because there was a lot of light from where I was clicking the photo, I did have to touch up a little on the photo. Did you get a chance to witness the Super Blue Blood Moon in Hyderabad ? Did you manage to capture the photo ? Share your views, suggestions in the comment box below or tweet to me at @atulmaharaj