This Independence Day I decided to give a treat to my taste buds and decided to visit one of the well known Pure Vegetarian restaurant here in Hyderabad – Utsav. Had read about it on many blogs and websites and realized that this was to be tried at least once, and what better day than Independence Day – Aazaadi ka jashn, shudh shakahaari bhojan ke sang.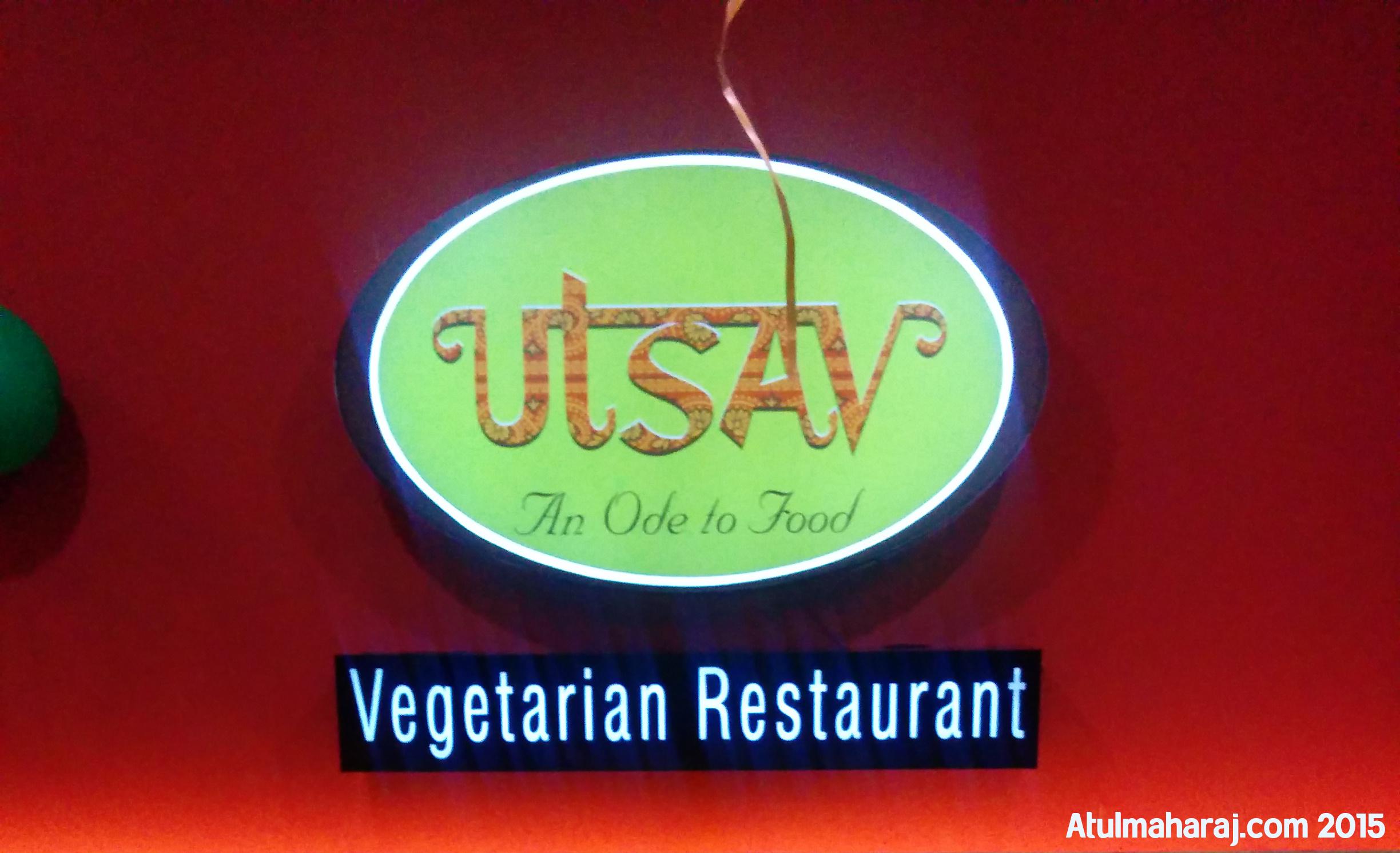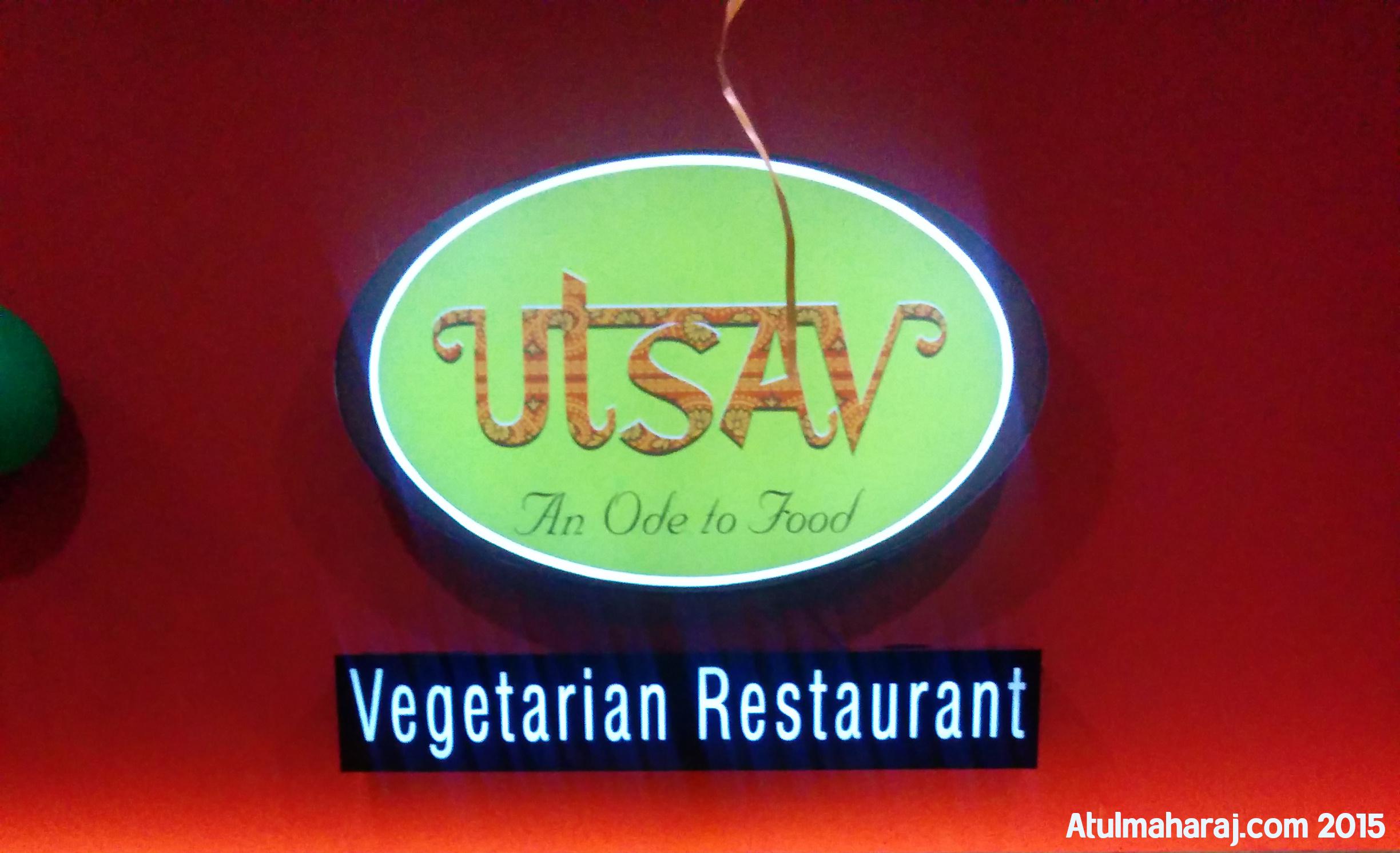 The restaurant itself is kind of location in a lonely place, I mean its the last building in after which there is a stretch of barren lands on both sides of the road, but don't go with this. Located on the 2nd floor of a commercial complex, the restaurant isn't that big considering the fact that it gets crowded often, Further the interiors are amazing, but better lighting could definitely lighten things up. As a piece of advice, please reserve your table well in advance or you could be one of the many who wait for at least an hour to get a table.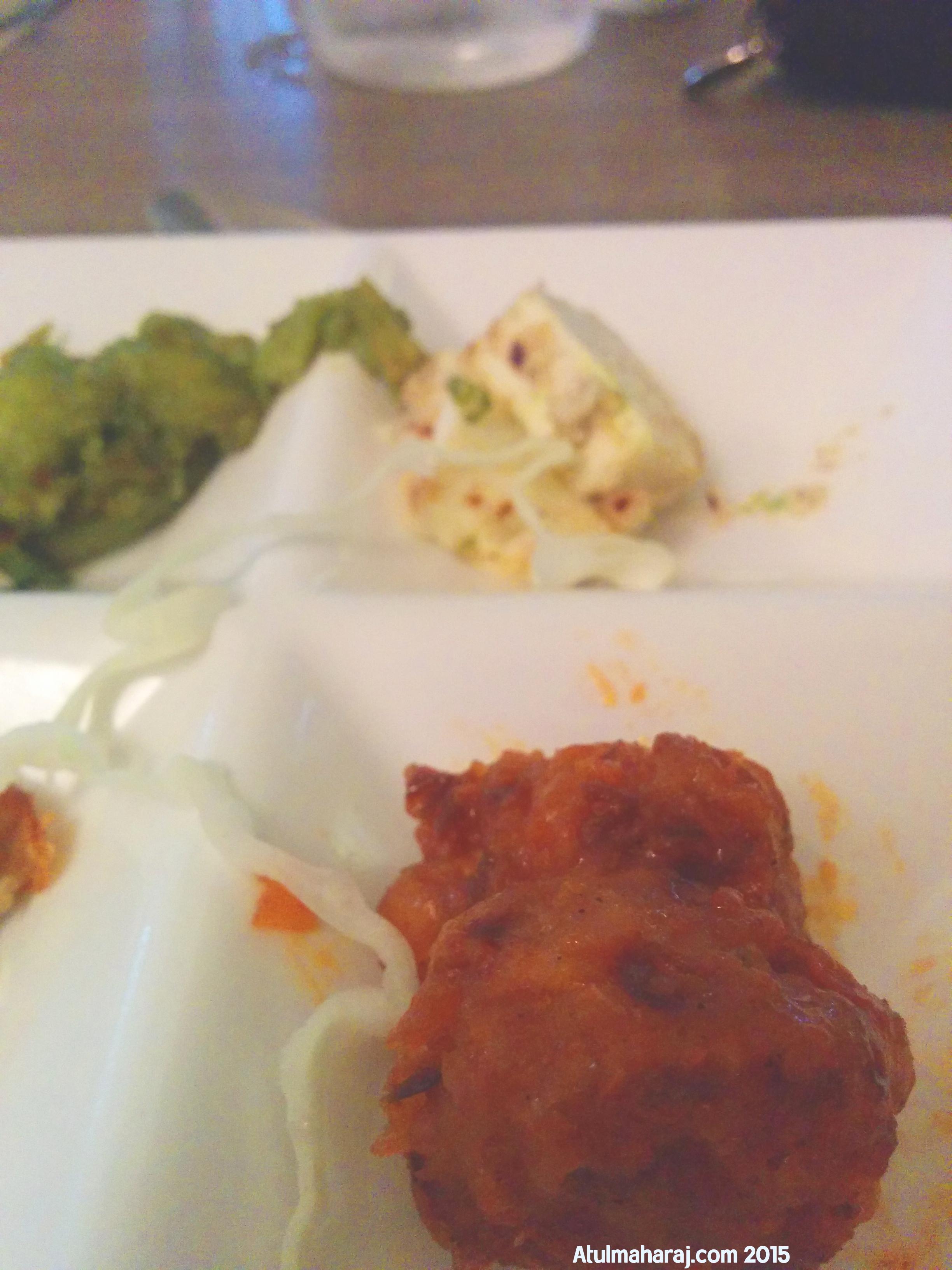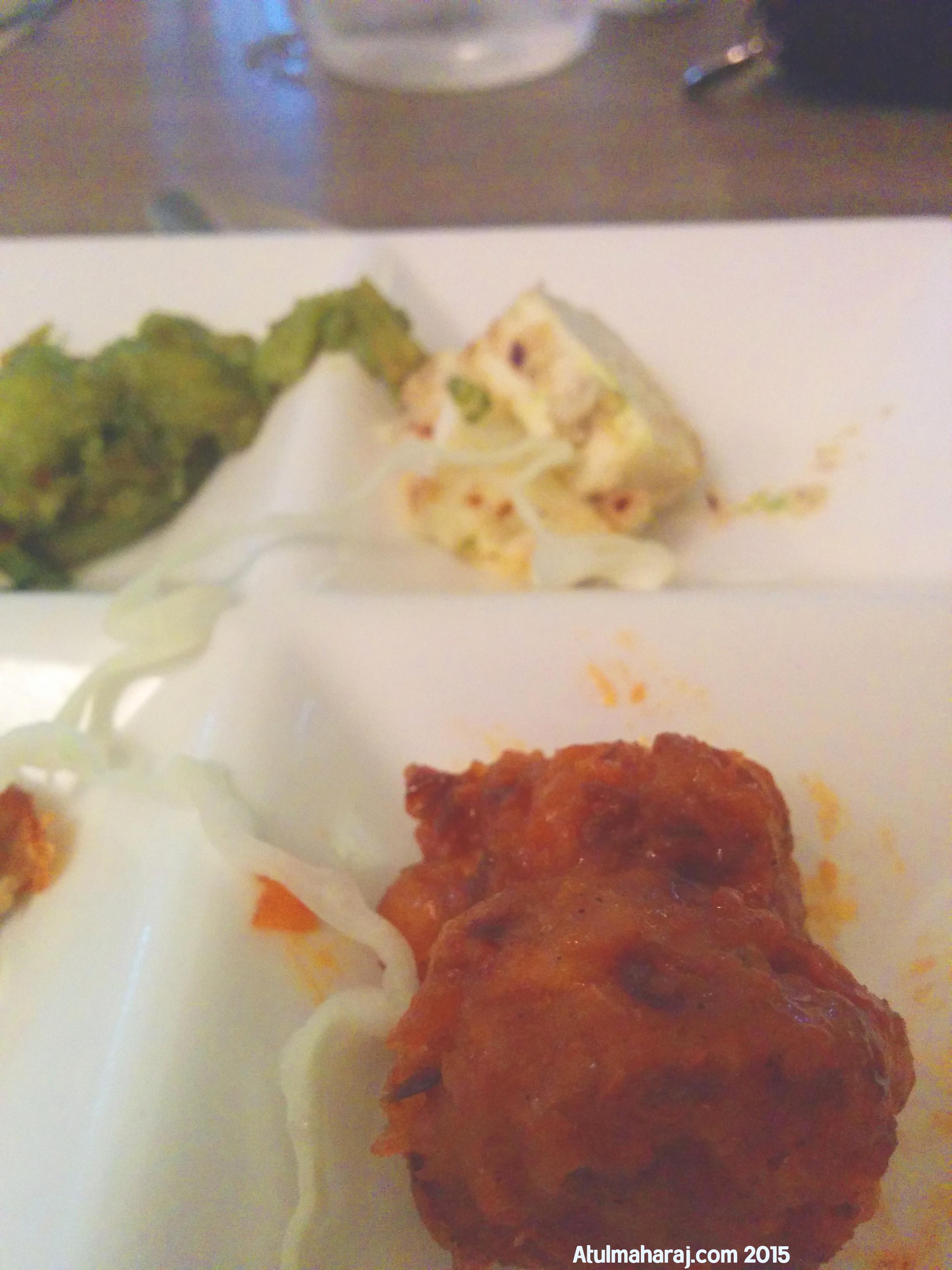 Moving on to the food. The food that is on offer is a good vegetarian spread. Starting with drinks which includes Fruit Punch, Lime Soda, Butter Milk and Lassi. Post which the soups and starters make their way, I'm not a soupy fan so skipped directly to starters. I must say starters were amazing except the tandoori paneer, could have been more masaledaar 😛 However the Thai Potato and the kebab were amazing. Moving on to the salads, this part was disappointing, they didn't have much to offer on this front. I mean just raw vegetables kept in different plates that's all ! Salads should be like the ones served at US Pizza, they have  a lot of variety from fruits to pasta, rajma etc.
There were a couple of live counters which served the Dosa, Chat items and Pasta. Chat was pretty good and Pani Puri was hygienic and tasty. Their Main Course menu changes on a daily basis, since I visited on Independence Day there was Paneer Tiranga tri-color Paneer is gravy along with Choley, Bhindi, Arbi and KamalKadki. The curries had a very balanced taste. As for rice preparations there was Kashmiri Pulao which was exquisite and tasted amazing. To accompany it there was Dal Takda. Plain Rice, Pongal and the local hero – Curd Rice were also present. Chinese items were also a part of the lavish spread. But since I'm not a Chinese food fan, I didn't bother to look what was there 😛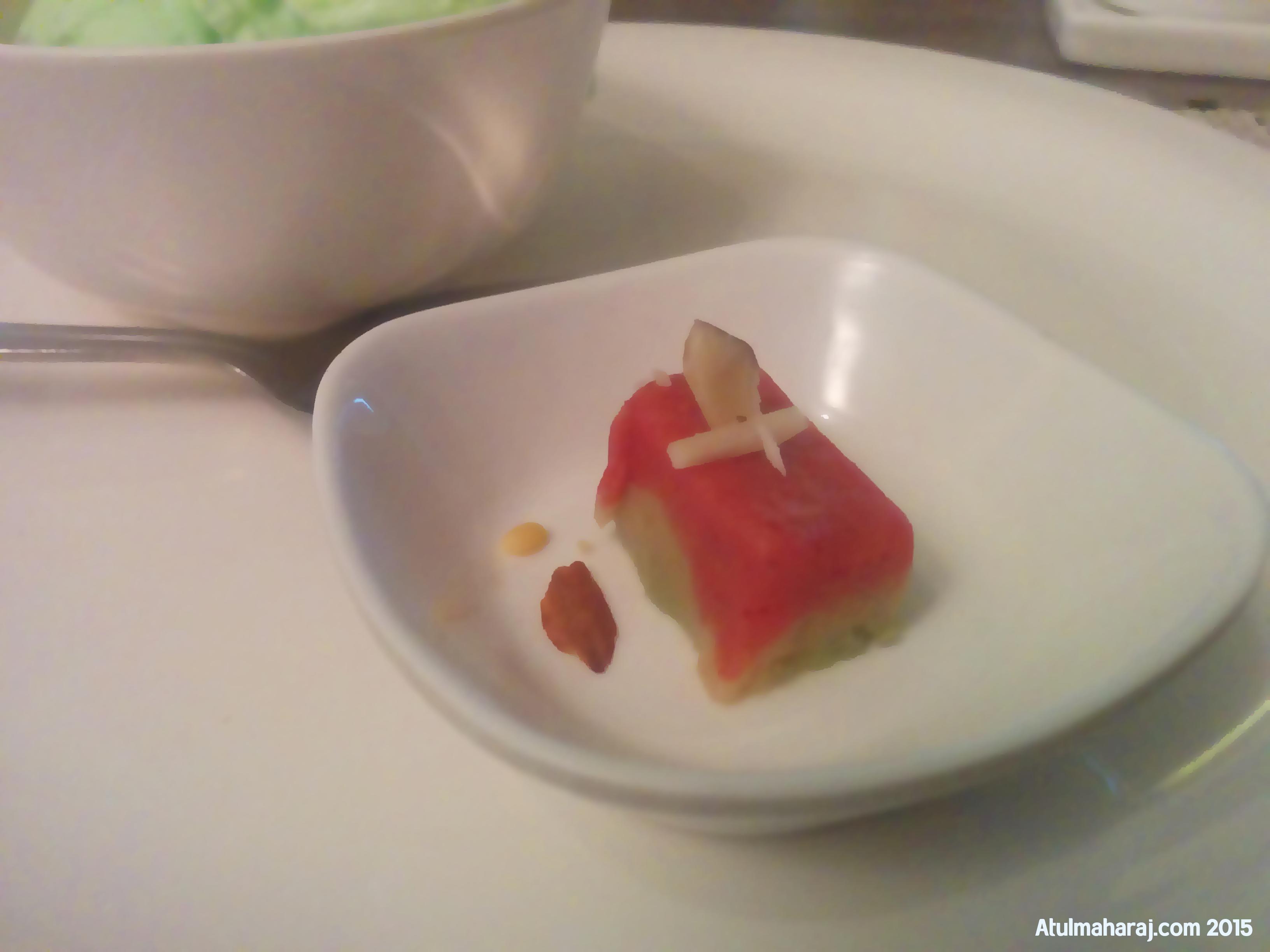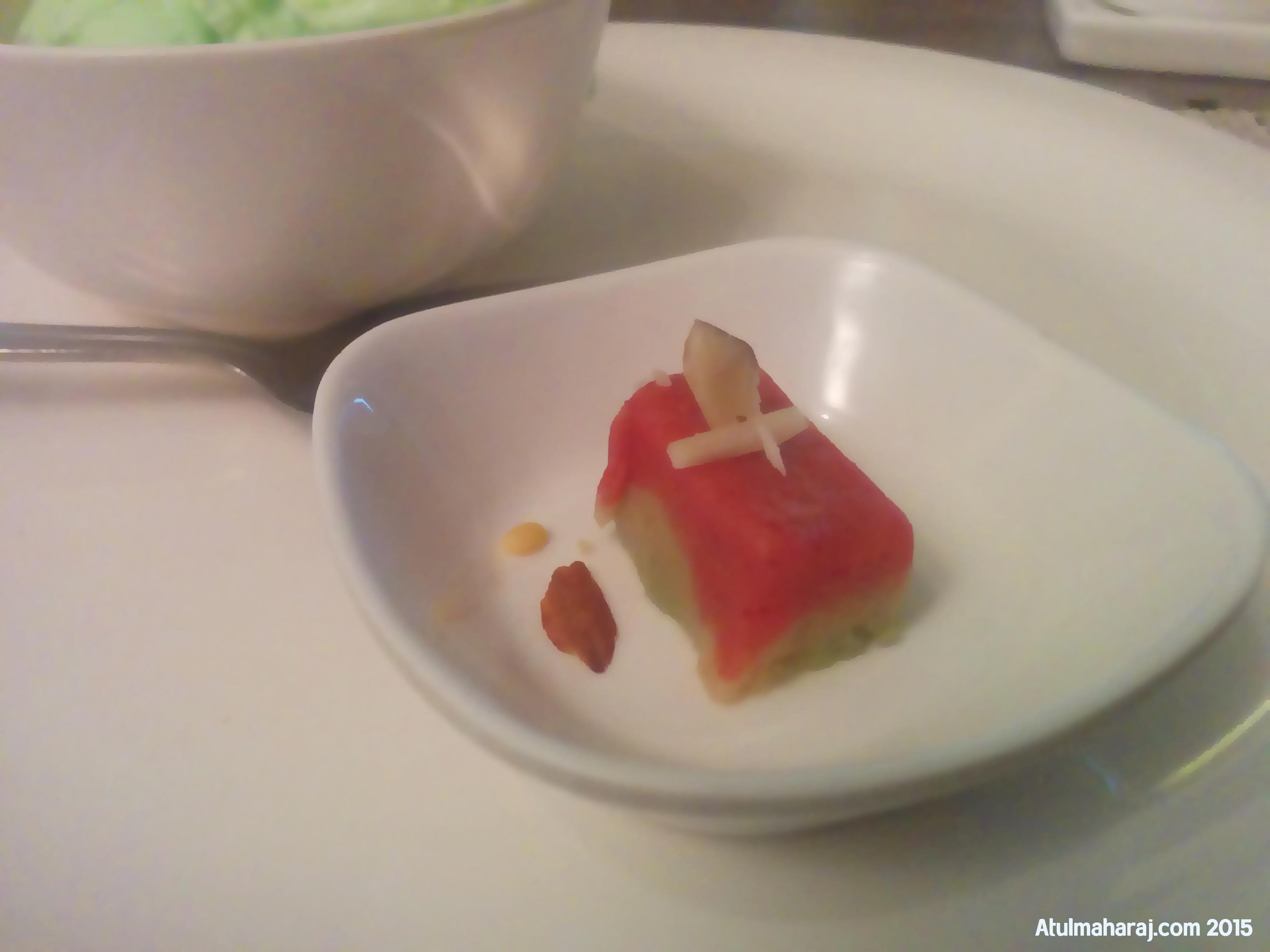 The last course – Dessert was a pretty well laid out one. Had a khoya Tiranga Barfi, a chena item, mousse, cut fruits, Kheer, Gulab Jamun, 4 varieties of Ice Creams, chocolate fountain "thingi" along with Jalebi and Rabri too.
All in all it was a great lunch. Rode their with Uber cabs which was a swift journey as always. Further the buffet was a pretty well laid one, improvements to their Salads is needed, but rest of the items are spot on. For about 450 (incl. taxes – Saturday / Sunday Lunch) this is great deal ! You can read my review on Zomato, click the below link 🙂
[Burger King has arrived in Hyderabad – Read on]