I would like to call myself a frequent flyer, but I'm not. However in the past one year I've flow out of the Hyderabad Airport quite a number of times. However, one of the biggest drawback is its distance from the city. That's when I wanted to check out two wheeler parking at Hyderabad Airport. I actually have an imprint of the Hyderabad Airport layout in my mind. Plus my phone auto connects to the airport WiFi too. And Hyderabad Airport is one of the finest in the country.
It's so far that people can have a short road trip from the city ! Even though there are buses and cabs available to and from the airport, either their prices are too high or the timings of buses are absurd. So to save on the money bit, I decided to head to the airport on my bike. Sharing my experience of Two Wheeler Parking at Hyderabad Airport.
Getting to the Airport – Sky High Cab fares
One might say that arrival of Ola and Über to the cab space have eased the lives of people. But when it comes to travelling to the airport, the cab charges are sky high. From where I stay, Hyderabad airport is close to 40 kms and the cab charges run anywhere between 700-800Rs. However if you are travelling at odd timings, these cabbies charge exorbitant prices going up to ₹1200!
So even if you are happy about purchasing a low cost ticket on discount, chances are high that you'll shell out a good sum in travelling to the airport itself. It doesn't make sense if you are travelling for an ultra-short trip for like less than a day to a couple of days. In such cases I suggest its best to park your vehicle at the Hyderabad Airport. Read on to find out about two wheeler parking at Hyderabad airport.
Two Wheeler Parking at Hyderabad Airport
I had a flight at 5:30 am to Jaipur and followed by the same flight to Delhi yesterday (more details in the upcoming posts) and hence was supposed to reach the airport by 4 am. The website had information about the two wheeler parking at Hyderabad Airport which I would say is pretty accurate. Anyways, to park your two Wheeler at Hyderabad Airport, you simply head to the parking area which is on the right side to the Arrivals and Departures road. Once you reach there, you will be welcomed with automated parking kiosks. The two Wheeler kiosk is on the extreme right. Simply hit the button and take the ticket and keep it safe. Head to the right and you will find the Two Wheeler parking area.
[Updated] Charges of Two Wheeler Parking at Hyderabad Airport
The parking like any other parking is charged on an hourly basis starting from a minimum of Rs 30 for the first 2 hours, Rs 10 for every subsequent hour, and up to a maximum of Rs 100 for 24hrs. So considering that you are traveling for a short trip of a day to 48 hrs, it's very economic to reach the airport with your Two Wheeler and park it at the airport itself. At the max, you will be charged about Rs 200 for over 24 hrs and less than 48hrs. And considering 600-800Rs one way for cabs, this seems a very economical option. I was charged Rs 150 for a duration of 28 hrs.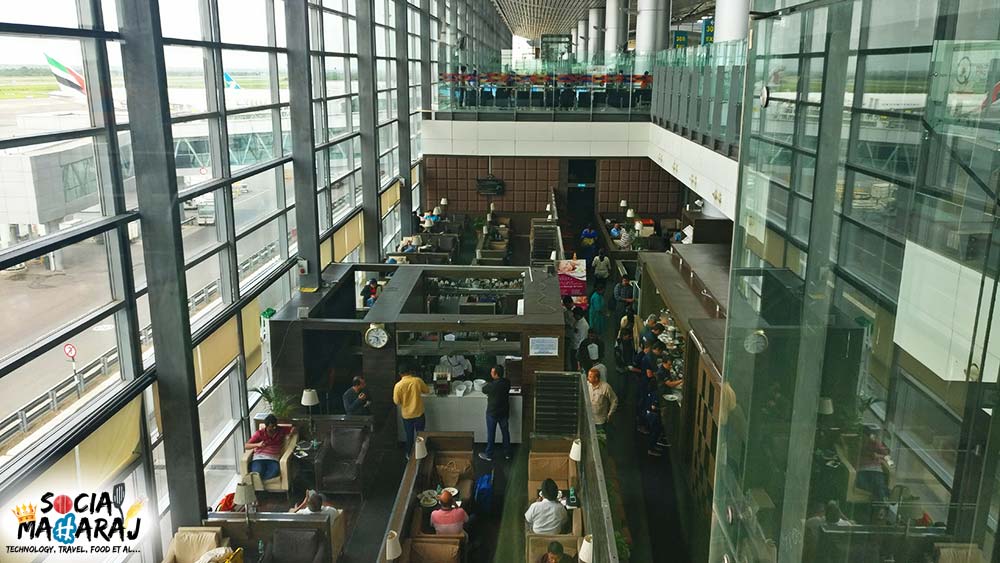 So that's all about Two Wheeler Parking at Hyderabad Airport. I hope this post is helpful for anyone who is planning to reach the airport on their bike and park them there for a few hours. In case there are any issues, I suggest you to visit the website or connect with them on twitter (they are very active) For anything else, mention in the comments below or tweet to me at @Atulmaharaj