Decembers have for some reason been good for me. And I say that because I tend to meet a lot of people during the year-end. Be it meeting foodies from Hyderabad at Hyderbad Insta Food Meet or meeting close friends dining at Guilt Trip. December 2020 is no different either, I met the students of Mass Comm a few weeks ago when I conducted a blogging session. And today too, I had a chance to share my knowledge through a blogging session with the students from Govt. Women's College, Jammu.
Learning In the Smart Age
The session was around the topic of smart age learning and how the methods and tools for learning have changed over time. New methods and means of teaching have come up. We have apps, online sessions, and workshops where people can teach as well as learn. Today's blogging session with the students from GCW Jammu was about blogging in the smart age was one such session organized keeping in the mind the importance of digital presence in the smart age.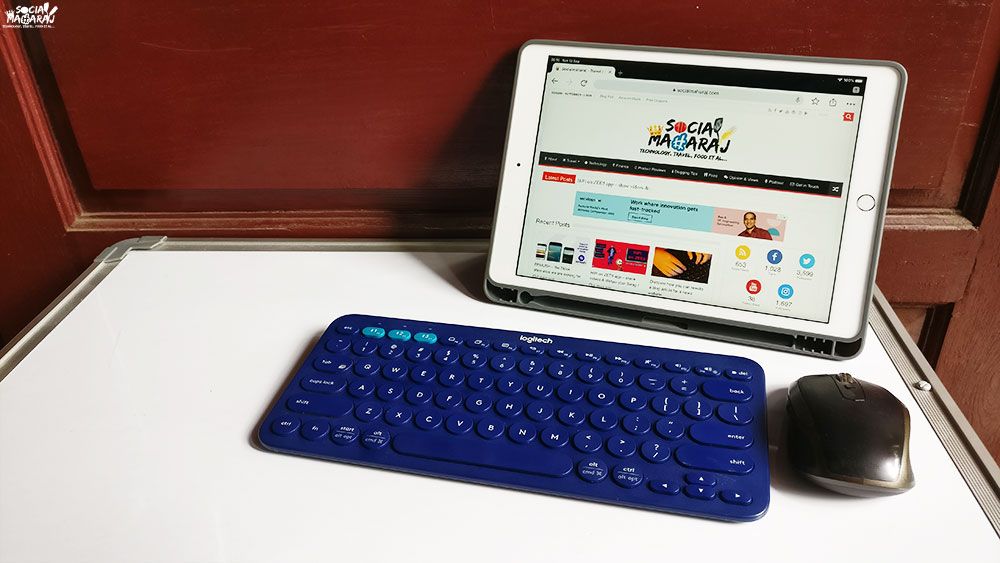 Being a blogger for over 8 years now, I have seen a lot in the blogging world. And I always say that being a computer science engineer and having an MBA helps to understand the world of blogging and digital media perfectly. Having said that, I'm still not an expert and always on the go to learn something new in this smart age. After all, learning should never stop.
Blogging Session on Blogging to the World
This wasn't my first interaction with students, but this was definitely my first one majorly in Hindi. Though it is my mother tongue and I do use a few sentences during my sessions, this one had more Hindi and less English. So that was a tricky pitch 😛
Further, I do attend work calls every day and I know how to operate tools but today was slightly different and this was being streamed live on YouTube as well. So learning curve there as well. I can say that I'm getting good with the camera. PS: do let me know in the comments below 🙂
We did create a blog during the blogging session where I showed the viewers to create a free blog on WordPress. Most people who know me personally know that I'm an advocate of WordPress over Blogger any day. The idea of creating a blog during the blogging session was to clear the misconception that you need technical skills to start blogging.
Lastly, the questions that came during the blogging session were pretty good. It made me feel that people were interested in learning and exploring blogging. There were questions related to copyrights, cybersecurity as well which made me feel good. So if you are the person who asked that question – Good job!
To the students
To all the 300 odd students who joined the YouTube live, thank you so much for attending the session and sharing your valuable feedback. I hope you found the content to be useful and helpful. I also want to see you starting your own blogs and taking them to greater heights. As I mentioned in the session as well, you can feel free to reach out to me on Twitter, Instagram, or email me with your queries, feedback, or suggestions and I'd be more than happy to help
That's about it. Thanks to the leaders from the college for having me over and giving me the opportunity to share my knowledge about Blogging. Thanks again and wishing all of you a very Happy New Year. Stay Safe!