Technology has been evolving and at a great pace. Booking travel tickets or reservation of hotels everything has gone online. Our very own Railway Ministry through its public arm IRCTC provides online booking of Train Tickets. I agree there has been a lot of issues with their server especially during the tatkal timings. The high user rush has such an impact on their servers that the site stops to respond most of the time and the users are left either with failed payment of a wait-list ticket. But IRCTC has been working hard to improve it servers to provide better service to users.
[Read about IRCTC's Online Food Ordering Service]
There are in fact more users making online reservations that IRCTC soon came up with a mobile app for booking tickets. The app has a good UI but the problem is you can't use it during tatkal timings. 🙁 As more and more users are using internet and smartphones, IRCTC decided to extend the online ticket booking services for local trains also. Yes, you can now book local train tickets from smart phone for places like Delhi, Secunderabad – Hyderabad MMTS – to name a few. This initiative will surely have positive impact on their revenues alongside improving travel experience for users.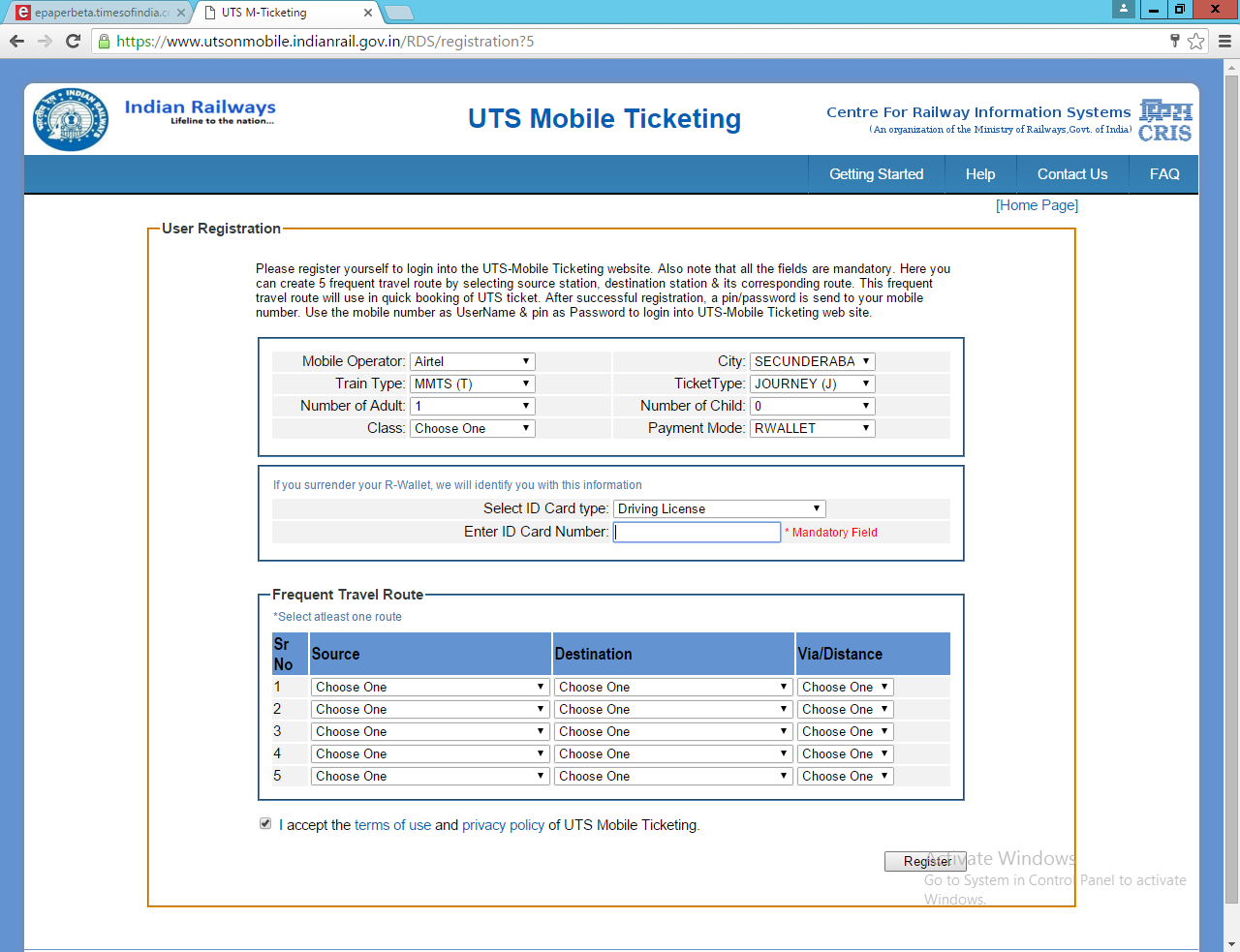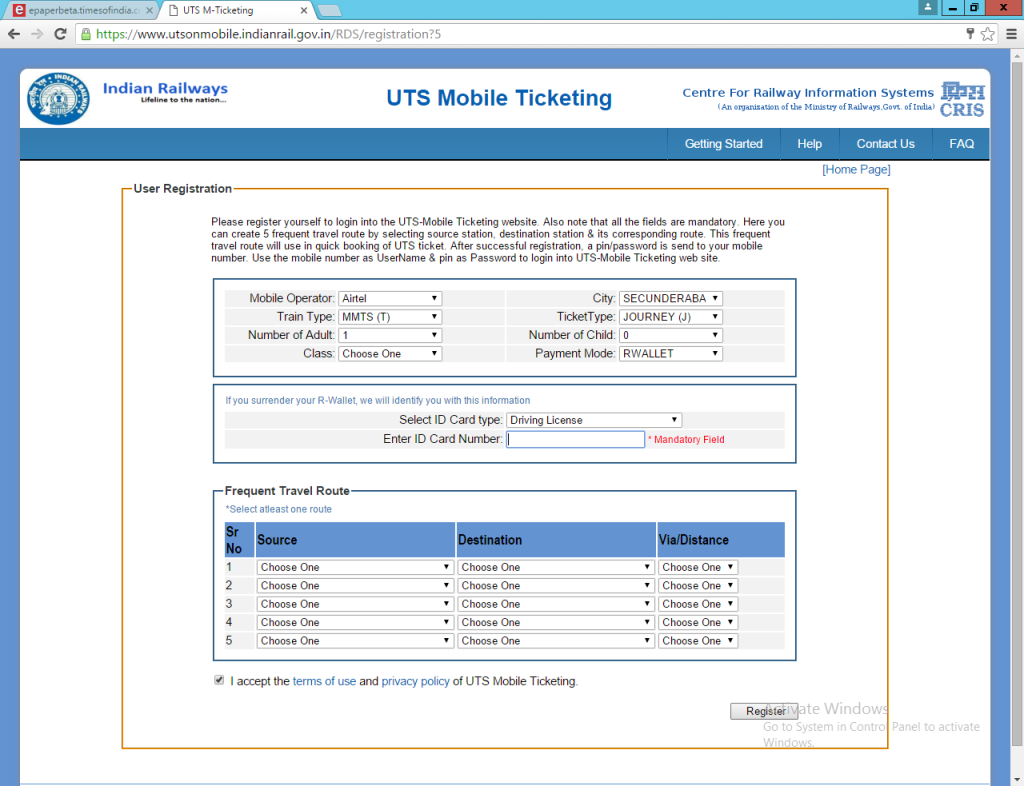 Hyderabad MMTS is used by many people to commute. During the rush hours, it's very tough to even find a place to stand. Sometimes there are long queues for the tickets and it has such an impact that many people miss their trains. So with the introduction of this application, users can book Hyderabad MMTS train tickets on mobile and get away from the long queues. However as of payment it supports only R-Wallet now, so you need to recharge the wallet before you use it.Booking tickets through the mobile application is pretty easy and you need to follow the below steps:
[Must Read: Bawarchi or Paradise – Who's got the Best Biryani ?]
Navigate to the website UTS ON Mobile to register yourself. Registration here is mandatory and you won't be able to use the app with out this.
Provide your mobile number, you will receive an OTP, validate that.
After verification, choose the city, train, journey and class along with number of passengers.
You must provide your ID card details – it can include Aadhaar card, passport, PAN card etc.
If you want you can choose your frequently traveled stations and save it.
Once registered, your password will be sent via SMS to the registered mobile number.
Login to the portal with the details.
From the portal you can view your wallet transaction history, recharge wallet, booked ticket history, and other user profile related options. The portal doesn't allow you to book tickets. This portal just for you to register and view booked history along with recharging the wallet.
Once registered, you can download the application from here (for android) and login with your credentials and book tickets for Hyderabad MMTS. So you see this new service will have a great impact on how the Hyderabadis commute using the Hyderabad MMTS.
This blog post is inspired by the blogging marathon hosted on IndiBlogger for the launch of the #Fantastico Zica from Tata Motors. You can apply for a test drive of the hatchback Zica today.