Flagship wasn't a term a decade ago. It's only with OnePlus came in and disrupted the market with their first OnePlus smartphone. Since then every smartphone manufacturer is coming up with a Flagship phone. And soon after there's another brand coming in with a Flagship Killer. Few months back OnePlus launched the most awaited OnePlus 7 Pro and the OnePlus 7.
As per a poll I had conducted back then, most people suggested to go for OnePlus 7. However, the confused mindset at OnePlus was visible few months later when they decided to launch OnePlus 7T and the OnePlus 7T Pro. What are you guys thinking ? Anyways, the smartphone that I'm going to be talking about today is Realme X2 Pro. What are the good things about RealMe X2 pro as well as the bad things about RealMe X2 pro. Should you buy the RealMe X2 Pro ? Read my RealMe X2 Pro Review to find out.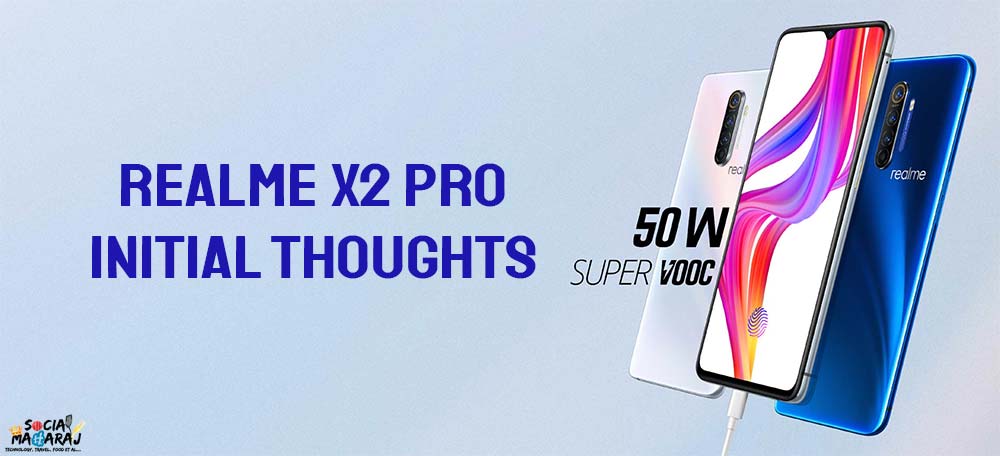 RealMe X2 Pro – The Flagship Killer ?
RealMe – for those of you who don't know – was launched as a sub brand of Oppo but separated back in 2018. RealMe is owned by the giant BBK Electronics which also owns brands like Oppo, Vivo and OnePlus. RealMe as been in the Indian market for quite a year now and has released an array of phones. Their current portfolio in the Indian Smartphone market has about 10+ smartphones. Their upcoming model is the RealMe X2 Pro – the flagship killer – as most of them call it. Let's first look into the tech specs of RealMe X2 Pro.
RealMe X2 Pro – Tech Specs
RealMe X2 Pro comes with a 6.5″ Super AMOLED screen with Gorilla Glass 5 both front and back. It does have a 90Hz screen and sports two dedicated Dolby Atmos Speakers. The RealMe X2 Pro is powered by the latest Snapdragon 855+ chip set mated with a 6/8/12 GB RAM along with 64/128/256GB ROM. Coming to the camera of RealMe X2 Pro, it has a quad camera setup with a 64 MP wide camera, 13 MP telephoto, 8 MP ultra wide and a 2 MP for depth sensor. It has a waterdrop notch with a 16 MP front camera. The phone is powered by a 4000 mAh battery and comes with 50W SuperVOOC Flash Charge.
The Good of RealMe X2 Pro
One thing that all of us would agree that the RealMe X2 Pro is a Flagship killer when it comes to the features. The smart phone is packed with the beefiest technology available today. So what's the good thing about RealMe x2 Pro – Pros of RealMe x2 Pro
Latest Chip set – Comes with the latest Snapdragon 855+ chip set. It is based on a 7nm design which means it packs in more power while consuming less battery.
Quad Camera setup – the entire camera setup looks great on paper. The provision of the ultra wide and telephoto along with a depth sensor is what any amateur photographer needs.
90Hz Screen – Few months back it was only OnePlus 7 Pro that boasted the 90Hz screen, now even the RealMe X2 Pro comes with it. The fluid display will make everything seem must crispier and faster.
50W SuperVOOC Charger – this probably is the fastest charger in the market as of now. With 50W charging, the phone can charge itself in literally no time !
The bad of RealMe X2 Pro
Now, the smartphone looks really great on paper when compared to the best phones in the market. However, there are a few things that might create doubts for some.
Bloatware in Color OS – The biggest problem with RealMe phones is their OS. Whether you purchase their entry level phone or a flagship killer like this one. The OS comes with a lot of bloatware & ads which totally ruins the user experience. That for me is the biggest turn off for RealMe phones.
RealMe Brand –

 The RealMe X2 Pro will be available via special invite sale on Flipkart from November 26. The phone is priced at a good ₹34,000 for the 12GB/256GB variant. Now I don't know how many people would be comfortable shelling out that much for a RealMe phone. People would instead pay that much and settle for a OnePlus 7T which commands a better brand loyalty in India.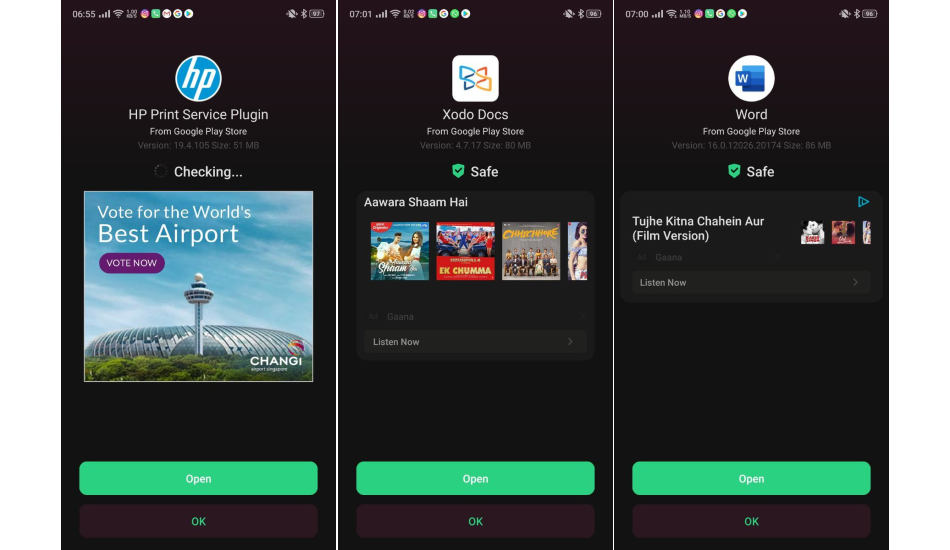 Your Thoughts about RealMe X2 Pro
Those were my initial thoughts about the RealMe X2 Pro flagship killer smartphone. The phone has really good specifications and the price at which it will be sold is also great. The biggest question however is that, whether people will spend that much for RealMe phone ? Also how many can cope up with the ads and bloatware on the device ? Let me know your thoughts in the comments below or tweet to me at @Atulmaharaj