What happens when the disposable income of people rise ? There is a wave of new protects, product categories in the market. Let's take an example of the existing FMCG product segment. There are new categories coming in almost every segment. For instance, let's talk about biscuits. Earlier you had two clear demarcation of type of biscuits – plain and cream biscuits. That's it. Today, you have a regular biscuit segment and the premium biscuit segment. So at one end we have Parle-G and at the other we have Parle Platina.
Similarly, the ice cream market too is changing. We now have premium ice creams, gourmet ice creams and natural ice creams. Brands like Creamstones, Giani's have established themselves in the segment. Now, one of the most popular brands that come to our mind when talking about Natural Ice Cream is Naturals. However, do you know there's another brand called NIC Natural Ice Cream too ? So Which is real ? Naturals or NIC Natural Ice Cream. Read on to find out.
Naturals or NIC Natural Ice Cream
Naturals is a very popular brand in the natural ice creams segments. They have a good presence in key markets. Naturals was started by Raghunandan Kamath in Ville Parle in 1984. The idea was to provide natural, preservative free ice creams.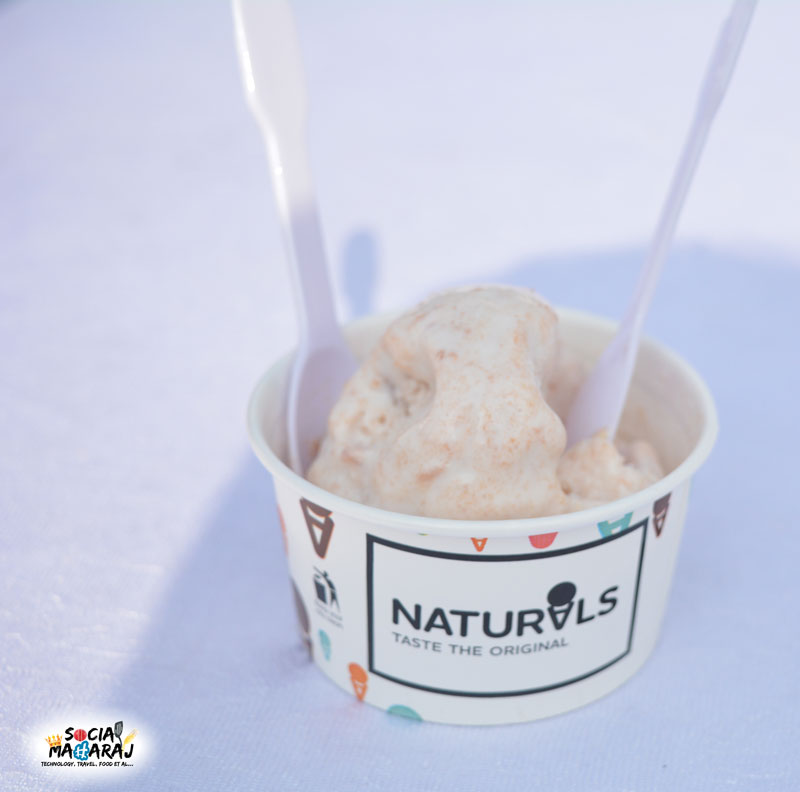 NIC Natural Ice Cream is a spin off from the NIC Chokolade Cafe in Akola. There's not much details available about this brand. They too talk about natural ingredients without any preservatives. A relatively new brand compared to Naturals, don't you think NIC Natural Ice Cream is gaining momentum because of their brand name ? Share your thoughts in the comments.
NIC Natural Ice Cream Review
The reason I'm writing this post is because the other day, I ordered ice cream from Swiggy. Now it showed some good deals on NIC Natural Ice Cream which had some really good flavors. At first, I thought it's the original Naturals Ice cream. However carefully having a look at the box, realized something is not right. And it wasn't, this was NIC Natural Ice Cream. Nevertheless, I thought to give it a try. Ordered two flavors – Alphonso Mango and Kesar Pista. How was it ? Here's my review of NIC Natural Ice Cream.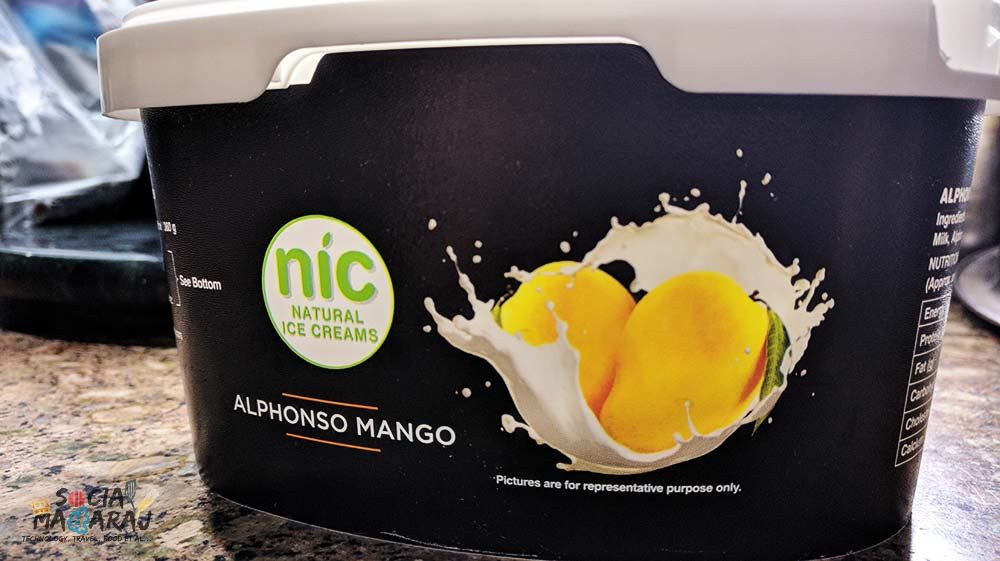 Firstly, this natural ice cream comes at a premium. Priced at Rs 250 for 500ml, Amul sells 1L at almost the same price. Coming to the packing, it was in a sturdy plastic box. Starting with the Alphonso Mango, the color of the ice cream was pale yellow which meant, there wasn't any color added. The ice cream was creamy and the flavor was bang on. It did feel like it was pure mango pulp that I was eating. Coming to Kesar Pista, it had a grainy texture and the taste was spot on. However, I felt this was a bit watery and flavors could be enhanced. There was a generous dose of Pista and Elaichi which I enjoyed.
Final Verdict: NIC Natural Ice Creams
Like I said, Naturals ice cream is in a different league all together. The brands boasts of spending just 1% of their revenue towards marketing any rely only on word of mouth. NIC Natural Ice Cream on the other hand, is a relatively newer brand that is (kindof) piggy backing with Naturals. Coming to the flavors, NIC Natural doesn't have the expansive items which Natural has. However, I would be wrong to say that the ice creams don't taste good. The fruit based ice creams is what you could try and won't be disappointed. The next flavors that I will try would be Gulab Jamnun and Pan. What are your thoughts ? Were you aware of NIC Natural Ice Cream before reading this post ? Share your views in the comments below or tweet to me at @Atulmaharaj