I believe that I've roamed so much around Connaught Place, that I know all of it. Sadly the last I was there, I found so many new places. The TikTok lane for instance was a revelation. During my recent visit, I decided to call on my blogger friends from Delhi and we met at The Art House Cafe Delhi. Thanks to Social Media that I've met some amazing people and have been fortunate to meet them in person too. And I'm glad people want to meet me too 😉 Like always, this is going to be my review of Art House Cafe Review.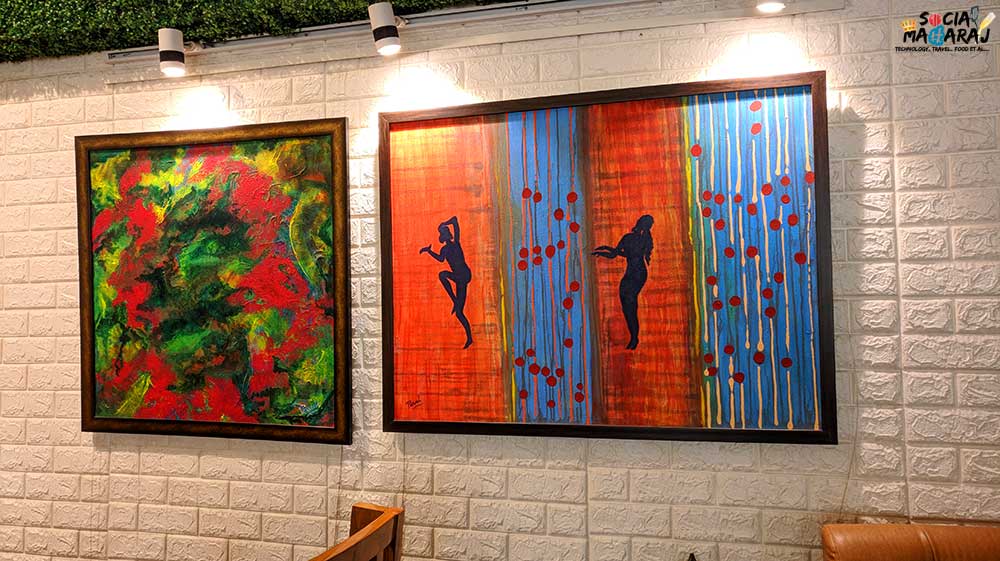 Artisty Ambiance at The Art Cafe Delhi
Locating The Art House Cafe isn't quite tough. It's located in the outermost circle of Connaught Place in N block. And coincidentally, this is right opposite to Local CP. The first vibes you get of the place is calm and classy. The space didn't probably looked like one for large and loud gatherings. The seating area is small but quite comfortable. The interiors are pretty nicely done and they've done every bit to ensure you are comfortable.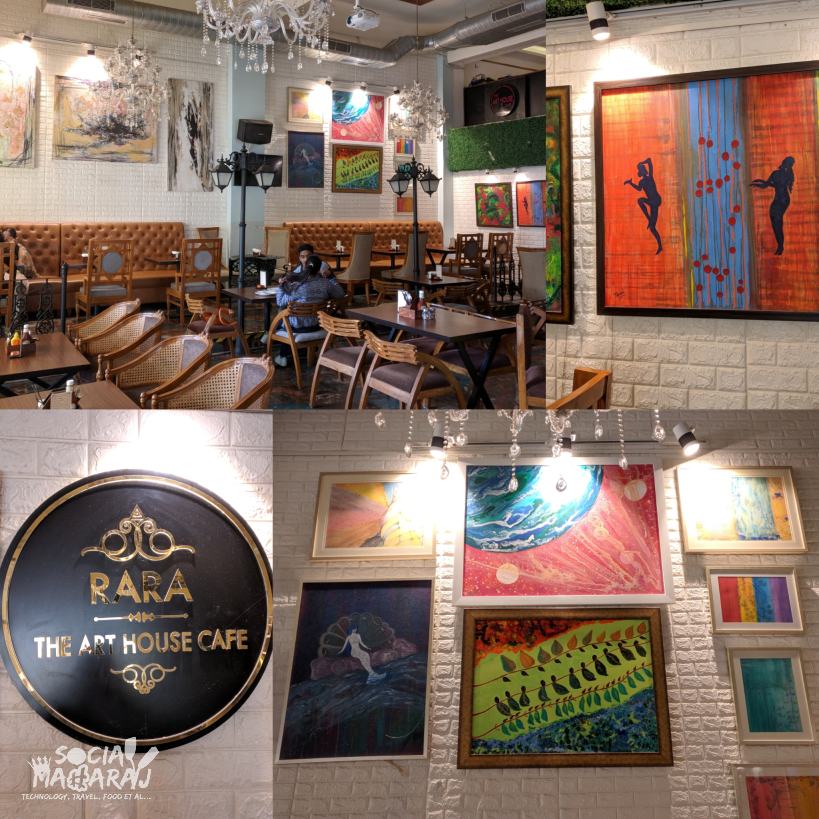 The Art House Cafe Delhi has some striking pieces of paintings and priced collections. If you love art, you'll surely love the masterpieces they have. White walls decked up with bright art works is bliss. You won't get bored at The Art House Cafe at all. Overlooking the chaotic Delhi roads, you are surrounded by a rather quieter Art House Cafe. It's the place where you can walk in to read a book or complete your work as you keep everything at bay. More importantly, the place accepts Zomato Gold for payments too and you have a flat 20% discount on the bill. Don't have Zomato Gold ? [a discount code in the blog post specially for you 🙂]
Food and Drinks at Art House Cafe Review
Though we were just three of us, we were quite hungry and decided to order right away. I started off with the soda and thumbs up based mojito variant as the ladies ordered their drinks. For starters, we place an order for the Veg Tandoori Platter and a classic pizza. While we waited for the order, we discussed all about Blogging, the future of blogging and of course the age of Instagrammers branded as Bloggers. (That's something I'm quite vocal about)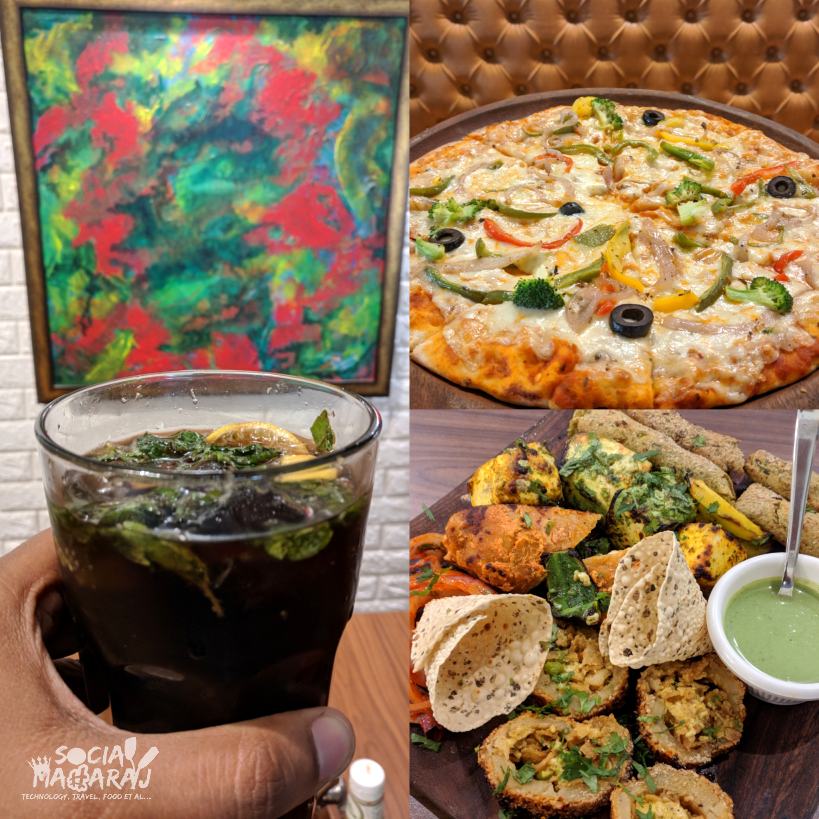 Anyways, the food arrived. And once we were done taking the pictures, we dug into the food. The Tandoori Platter was quite good (almost like last evening at Local) They had Paneer, Soya, Potato, Seekh Kebab to name a few. Soya Chap was slightly spicy but had good flavors. Paneer again was soft and the marinate was quite good. The Pizza on the other hand was nice. The Thin Crust pizza is a something you can order here. The toppings were pretty standard but the overall preparation was nice at the Art House Cafe Delhi Review
Final Verdict: The Art House Cafe Delhi deserves a visit
I had crossed this place quite a few times earlier, however never visited it until this day. The ambiance as I mentioned is pretty calm, relaxed and artisty. The wall adorned by some magnificent paintings and whole ensemble is just perfect. The food is quite good though not much for teetotalers, you won't be disappointed. If you are looking for a place where you can go for a romantic dinner or a meeting, The Art House Cafe is where you should go. Been there already ? What's the best thing you liked here ? Mentioned your thoughts in the comments below or tweet to me at @Atulmaharaj or DM me on Instagram