So this blog is post is coming in a little late(read quite late) While I was returning from my Kartarpur Trip, I did a stop-over in Delhi to visit the Auto Expo and meet my friends. I asked most of them to visit me in Connaught Place considering that's a central place and easily accessible. Every time you come to Connaught Place, you'll find something exciting. This time around I found the Connaught Place TikTok lane. Yes ! There's this TikTok spot in Delhi where you can seen loads of tiktokers around. So here's my experience of spending an hour at the Connaught Place TikTok Lane.
Where is the TikTok Lane in Connaught Place Delhi
Connaught place is massive shopping are and for anyone who's new to the place might find it confusing at first, but trust me it's quite systematic. The best part is that it is easily accessible, thanks to Delhi Metro. The entire area is built in concentric circles and each circle has shops, restaurants and hotels. One such lane in Connaught Place is the TikTok lane.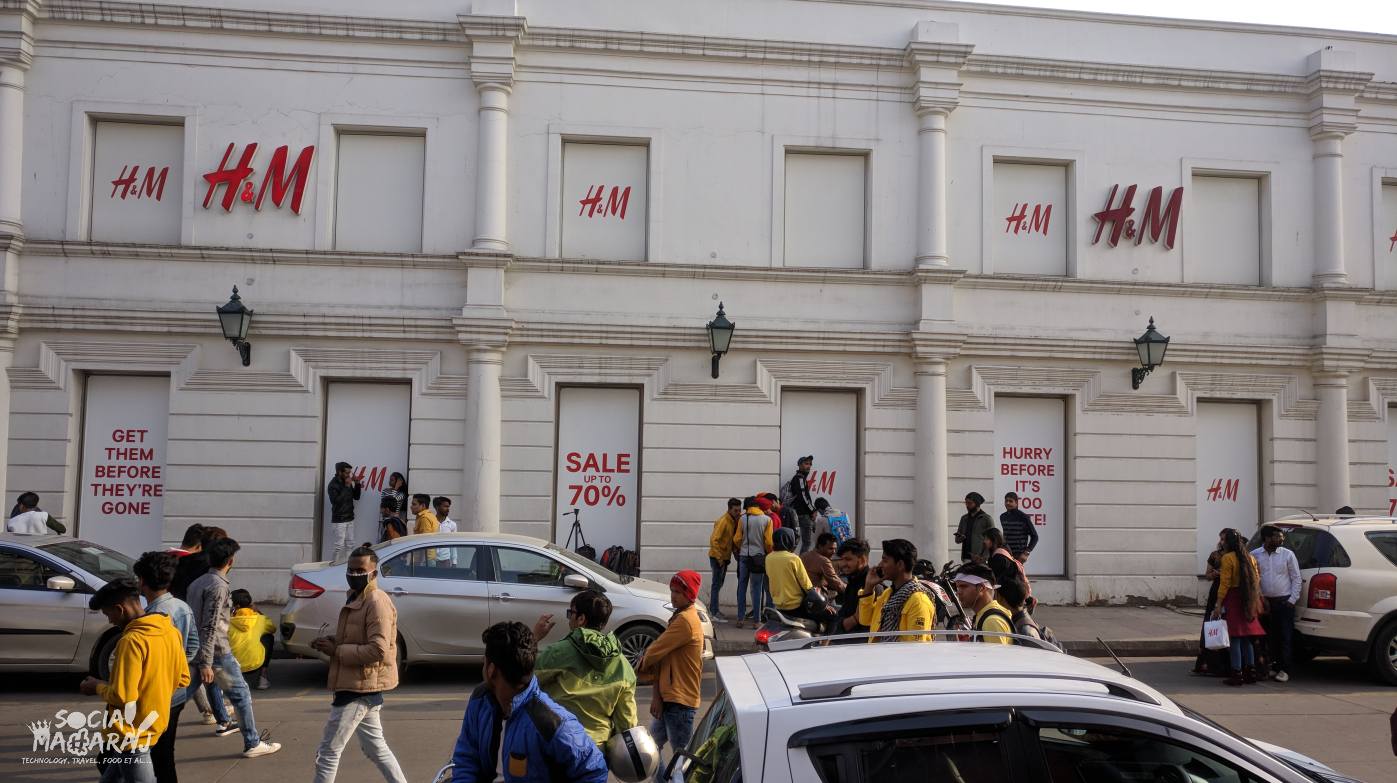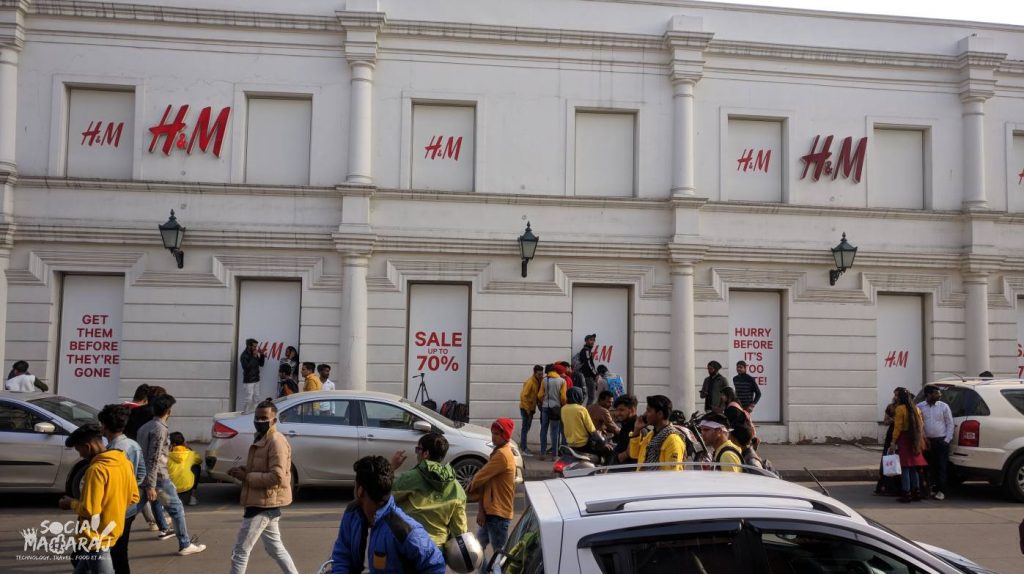 The Connaught Place TikTok lane – one of the TikTok spot in Delhi – is located in Block B adjoining the H&M showroom. No two lanes in Connaught Place are same, and this one is no different. Thanks to H&M and few other shops in this lane that have made this a great photo place as well as TikTok place. Parts of the lane give you an uber, ultra modern, European vibes (something like Fort Kochi) while the other half is the typical desi footpaths. Best of all worlds I'd say.
TikTok in Connaught Place – It's crazy !
I know the virality of TikTok but what I just saw at one of the TikTok spot in Delhi at Connaught Place TikTok lane was crazy. I was walking around along with a friend when we hit this street with kids all over the place. There was a photo-shoot going on at one corner near H&M while we had kids jumping around and doing every possible thing. I realized that's the Connaught Place TikTok lane is a place for all Instagrammers. Good backdrops and atmosphere that is needed for a perfect click.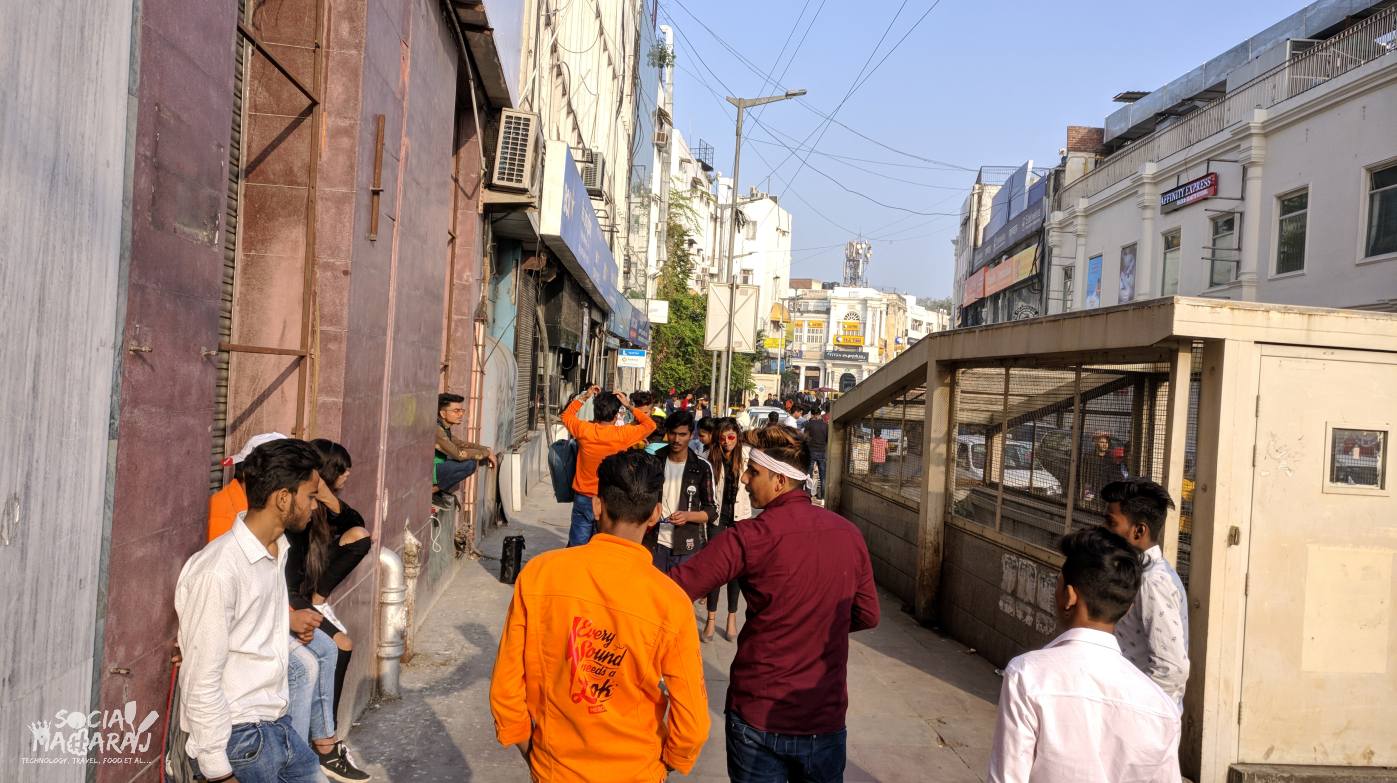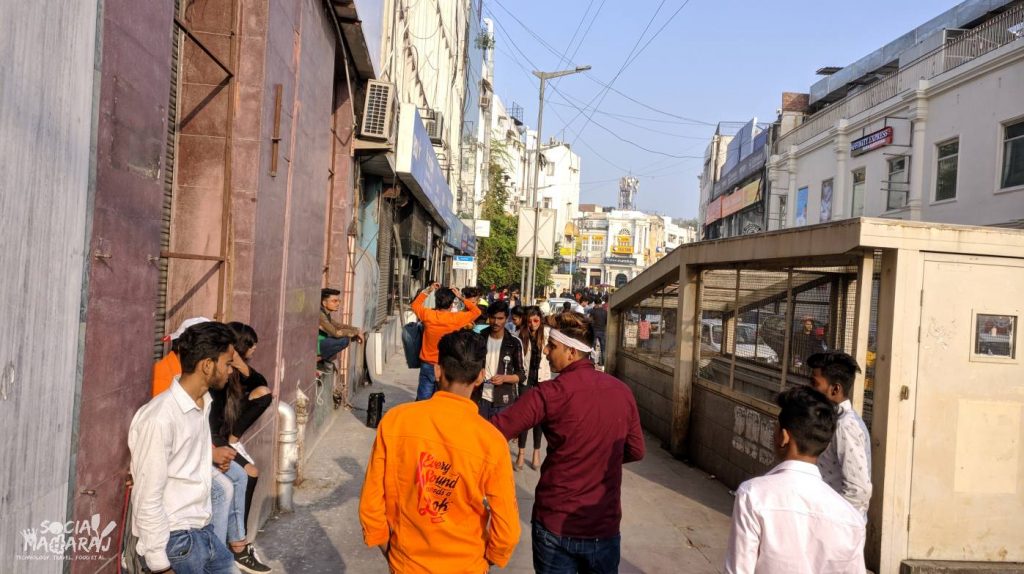 Armed with a mobile camera, most of the TikTokers apparently hit the Connaught Place TikTok lane. If it's a weekend you're in for a treat. It was this time when I realized that these kids are putting in way too much into creating TikTok videos. They have an army of people with them to shoot videos. There are the main leads, a DOP, a cameraman, a makeup artist and even a script ! (That's surely not how my blogging team is aka ME) I did see a couple of acts being performed and I was amazed by the way these guys are creating content. Some of it was thrash, but some would actually make good TikTok videos.
Go shoot a video in Connaught Place TikTok lane
In case you are on TikTok then you must visit Connaught Place TikTok lane and have some super awesome videos. I was stunned to see the sheer madness to create TikTok videos at the Connaught Place TikTok street. The time I spent there, I saw some real good content being created too. This was surely something new for me and hence I thought to pen this down. Though I'm blogging about it quite late, but I'm sure you are amused with this too. How about your city ? What's the famous TikTok spot in your city ? Mention in the comments below or tweet to me at @Atulmaharaj or DM on Instagram.