One of the best parts about staying in and around Delhi is the events that happen there. Earlier it was at the Pragati Maidan but now much of the action happens in India Expo mart in Greater Noida. Since I've moved to Hyderabad, I haven't seen many events happening here. While I was in Delhi, I got a chance to attend the India International Trade Fair, World Book Fair, Defense Expo to name a few. However one of the marquee events that happens in Delhi is the India Auto Expo. Auto Expo India is an annual event which attracts not only consumers but the manufacturers also. I had been to the Auto Expo India back in 2014 and again in 2020. How much has Auto Expo India changed over the past 6 years ? Read to find out why I feel Auto Expo is losing it's sparkle.
Auto Expo India – The Marquee Auto Show
Auto Expo is the biggest and the only Auto expo in India. India had been for long away from the International automobile platform. However in the past decade or so, more and more manufacturers are eyeing India. The Auto Expo India takes place every year in February in New Delhi. Earlier it used happen at the Pragati Maidan, now it takes place at the India Expo Mart in Greater Noida. Further the Auto Expo India has two different shows. One is the main event which showcases passenger cars, trucks, scooters et all. While the other event is all about components. The Auto Expo India is open to the general public and business a like. The first day is reserved exclusively for the business. However anyone can go if they are willing to pay extra for the tickets. The tickets for the event are sold on BookMyShow. Overall, the event is quite well planned and everything is nicely organized.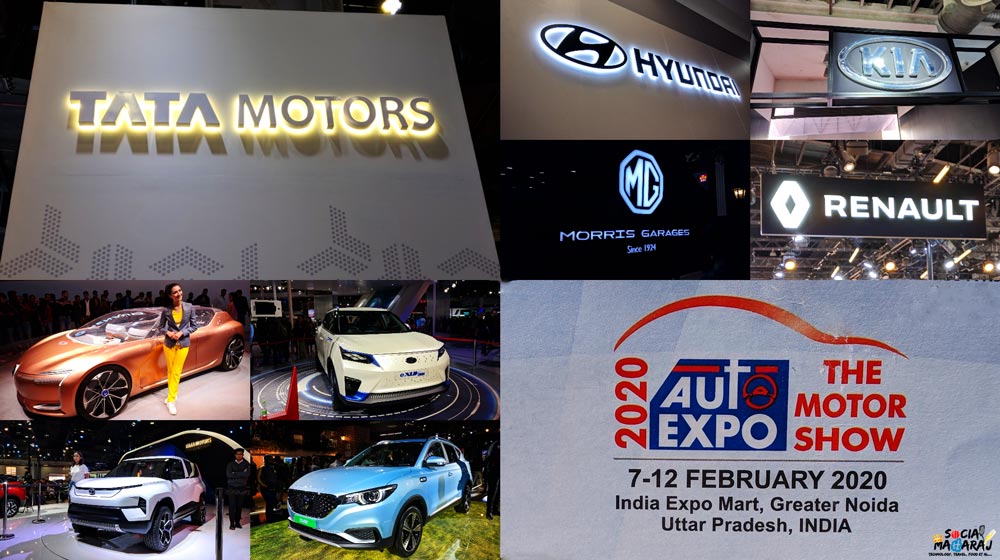 Auto Expo India – Then and Now
Auto Expo 2012
The first time I visited the Auto Expo India was in 2012. It was the first time I had missed classes in college ever, in the final weeks of the final year. That time around the event used to take place at Pragati Maidan. And thanks to Delhi Metro, it was a breeze reaching the venue. I clearly remember there was too much crowd. We had all the big names from the auto industry: BMW, Audi, Mercedes, Ferrari, Porsche to name a few. Auto Expo 2012 had most of the cars that we see on the roads today. From Maruti Ertiga to Tata concepts, there are few that turned into reality while many were put on the backseat.
Auto Expo 2014
The next edition of the Auto Expo India happened in Greater Noida. This was the first time the Auto Expo was happening in Greater Noida. The city was abuzz and there were special buses to and fro Botanical Garden metro station. The place is too far however that didn't deter people from visiting the expo.Since the place was big, it was grande. There were a lot of concept cars on display. For instance the Tata Nexon concept was displayed here and I was even invited by Tata Motors for the launch of Tata Nexon. It was a blogger's invite and here's my day 1 and day 2 experience of Tata Nexon. Apart from these BMW i8 was showcased and saw huge interest. Also the BMW, Audis, Mercs were present apart from the Indian manufacturers.
Pulsar 400-Auto_Expo_2014-Atulmaharaj

Honda-Auto_Expo_2014-Atulmaharaj

Honda-bikes-Auto_Expo_2014-Atulmaharaj

Harley-Davidson-Auto_Expo_2014-Atulmaharaj

Harley-Davidson-Auto_Expo_2014-Atulmaharaj

DC Avaira – Auto Expo 2014 – Atulmaharaj

DC Tia – Auto Expo 2014 – Atulmaharaj

Hyundai concept car Auto Expo 2013 Atulmaharaj

Vintage Car – Auto Expo 2014 – Atulmaharaj

Chevrolet Corvette – Auto Expo 2014 – Atulmaharaj

Honda Concept Car – Auto Expo 2014 – Atulmaharaj

Volkswagen Polo – Auto Expo 2014 – Atulmaharaj

Audi Q3 – Auto Expo 2014 – Atulmaharaj

Tata Nexon – Auto Expo 2014 – Atulmaharaj

Tata Concept Car – Auto Expo 2014 – Atulmaharaj

BMW i8 – Auto Expo 2014 – Atulmaharaj

Audi Sports Car – Auto Expo 2014 – Atulmaharaj
Auto Expo 2020
Few weeks back when I planned my trip to Kartarpur Sahib in Pakistan, I also planned to visit the Auto Expo India 2020. Thanks to FOMO, I booked the tickets at the last moment and didn't want to regret not visiting it. This time around, they have a metro station at Knowledge Park II which is stone throw distance from the India Expo Mart. However based on the gates, you might have to take an auto. There was a huge queue at the Noida sector 52 metro station itself. Took me about an hour to get the tickets. Glad they were selling return tickets too. And at the venue, it took further an hour to enter.
I started off with the Maruti Suzuki arena with their regular cars and the concept car on display. Then moved to Mahindra, Renault and Tata Motors. Mahindra showcased their EV line up for XUV300 and also showcased the Funster which is their EV sports car. Tata Motors too showcased the Sierra concept along with Harrier, Altroz, Nexon EV and Tigor. Hyundai too had few EVs on display along with their new variant of Creta. Kia and MG were the highlights this time around. Kia showcased the Carnival and Seltos along with their EV Nios. MG too showcased few EVs along with the new Hector. From the big manufacturers, only Mercedes was present.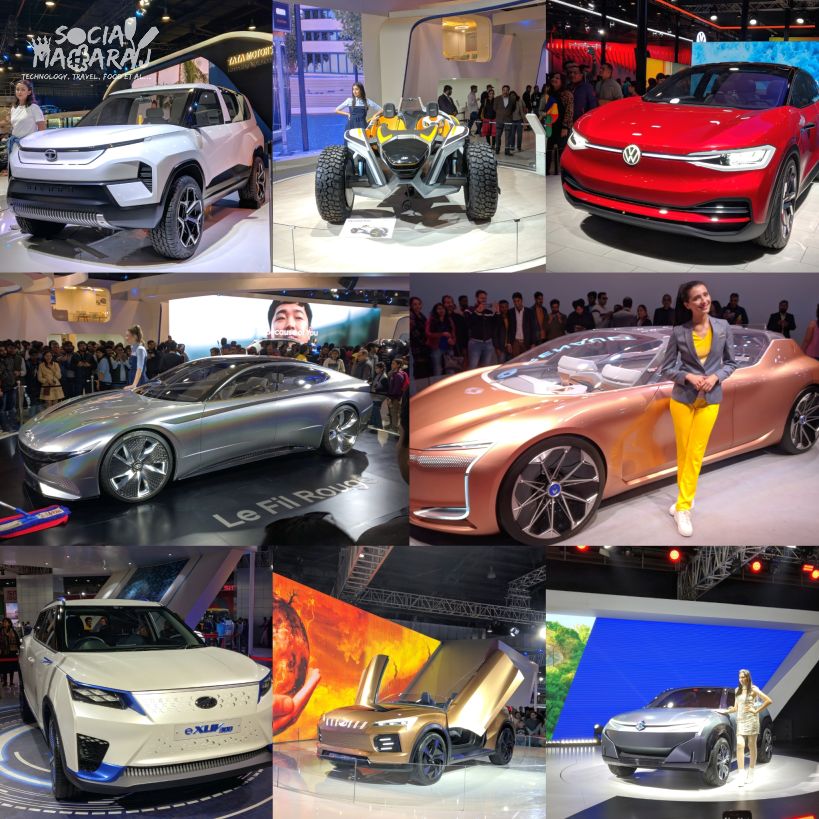 On the two wheeler front, there were a lot of electric scooters on display. From Suzuki to Piaggio, there were an array of scooters on display. There were smaller companies that had products to make your vehicle smart, AC helmets and what not. Overall, this year's theme was Electric and that was quite evident with most manufacturers showcasing their EV vehicles. Though we lack the infrastructure, the push from the industry seems to be in the right direction.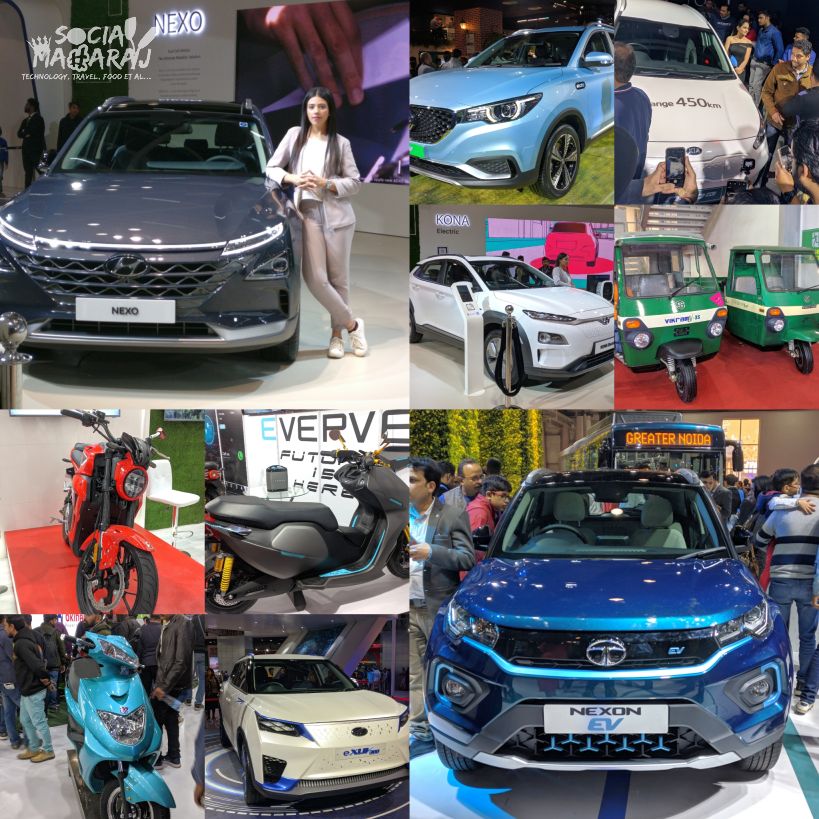 Is Auto Expo losing it's sparkle ?
Now that I have been to 3 editions of Auto Expo India, this time around I clearly felt that Auto expo is losing its sparkle. It isn't the same that it used to be few years ago. No doubt that the footfall may be increasing, but the manufacturers participation along with a whole lot of other factors are dampening the Auto Expo. Below are a few factors I feel Auto Expo India is losing it's sparkle.
Big Names Missing: Most of the big car manufacturers like Porsche, Lamborghini, Ferrari, Audi and BMW were out of action for this edition of the Auto Expo. These brands are the crowd pullers and evoke the interest of people. With just Mercedes on board this time, I felt there was a big void created due to the big names missing in the Auto Expo.
Distance of the expo mart: Another reason could possibly be the distance of the India Expo Mart. It's in greater Noida and can easily take about 3 hours from the Delhi Airport by road. In Metro could take 2 hours or so. Keeping aside the passionate people, not many would want to travel that distance to see cars.
Lastly, I feel that the current landscape of the auto industry may have contributed to the average Auto Expo 2020. The industry hasn't been doing good for quite some time and that was evident as many manufacturers pulling out. I don't know how will things be in the future, but I hope they improve.
Visit Auto Expo India once
Barring everything I wrote above, if you haven't visited the Auto Expo at all, you must visit it once. Whether you love cars or not, you should go and check it out once. It's a great outing with food, music and obviously cars. It's also a great platform to have your queries answered by the teams at the venue. You can learn so much more about your own car. So plan a visit to the Auto Expo once. If you've already been to the Auto Expo, how was your experience ? Mention in the comments below or tweet to me at @Atulmaharaj or DM me on Instagram.