It all started when I shared a photo of this on my Instagram stories today. While I expected people to respond to what was on their breakfast plate, I was getting DMs people asking me to share the Moong Dal Dhokla recipe. There was no plan to write this post, but since many people asked, it would be a good idea to share a blog post on the Moong Dal Dhokla's recipe.
It's almost going to be a year since we started working from home. Back in time, was still getting used to the work from home setup, however today I can say that I'm quite comfortable with it. A lot of things happened during the lockdown, one of the major ones being my fitness journey. (Will have a detailed post on it later)
During that time, apart from joining Cult live dance classes, I also opted for healthier eating choices. I also shared a recipe of Healthy Rajma Soyabean Kebab and Khurchan Upma. Today I'm going to share a healthy Moong Dal Dhokla Recipe.
Dhokla vs Khaman – let's clarify this
A lot of people often use the names Dhokla and Khaman interchangeably Let me clarify that Dhokla and Khaman both are different dishes. That yellow Dhokla-looking thing packed in a transparent pack at your favorite store is definitely a Khaman and not Dhokla. While Dhokla uses rice and urad flour, Khaman is made from besan and that's how it gets its yellow color.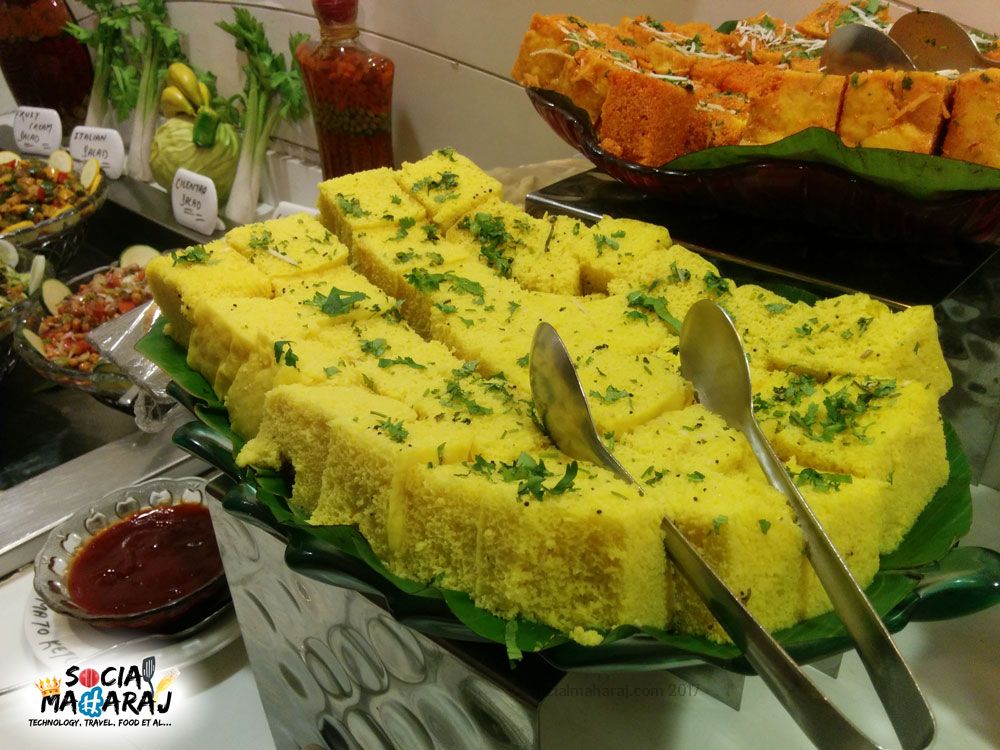 The best way to differentiate between a Dhokla and Khaman is that Khaman will always be fluffier than the Dhokla. Moreover, a variety of Khaman – Nylon Khaman – is quite popular due to its texture and the flufyness. Also Khaman is a lot more juicier than the Dhokla. Also, when it comes to Dhokla, there are two varieties, one is the yellow Dhokla and other is the White Dhokla.
Moong Dal Dhokla Recipe
Ingredients
1 cup Sooji (Rava)
1/2 cup soaked moong dal
2 tbsp Urad dal
1 tbsp Sugar
1″ Ginger
2-3 Green Chillies
Coriander leave
Sesame & Mustard seeds
Process
Soak moong dal and urad in water for 2-3 hours
In a mixer grinder grind all the ingredients – the above batter, sooji, ginger, green chilies.
Add a pinch of baking soda and salt to taste
Mix and pour batter into dhokla stand – you can use idli stand as well
Steam for 5-10mins
Take it off the mold and cut them into large pieces
For tadka, take a spoon of oil, add sesame seeds, green chilies, mustard seeds. Once it starts spluttering spread the tadka over the dhokla
Garnish it with fresh coriander leaves (Can also sprinkle red chili flakes) and serve!
Serve it with fresh coriander or mint chutney or eat it as it is!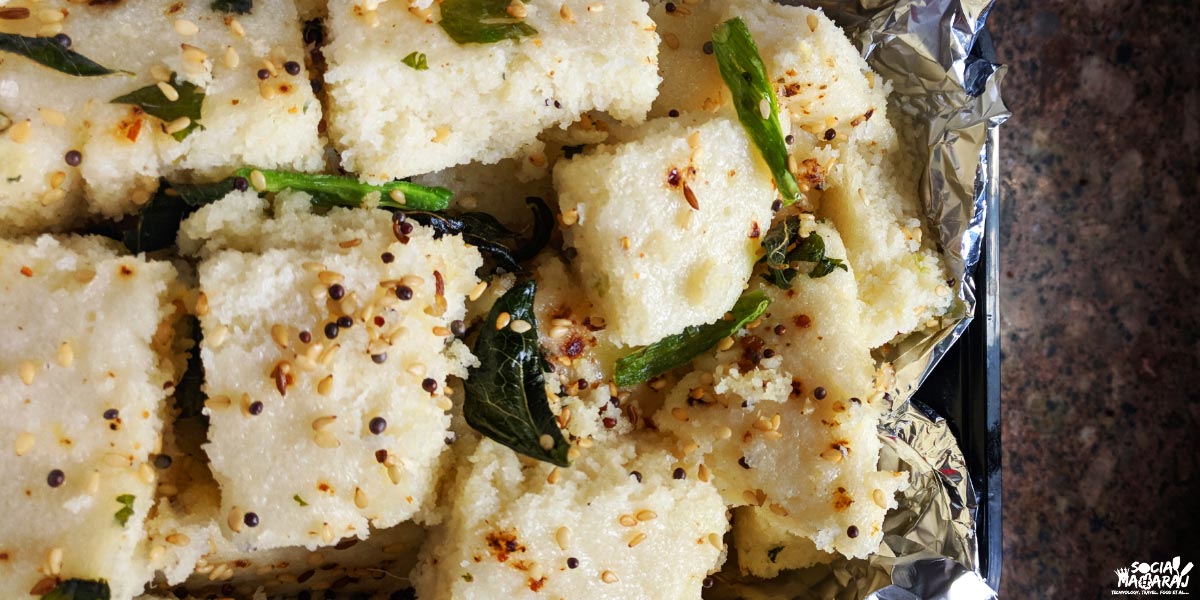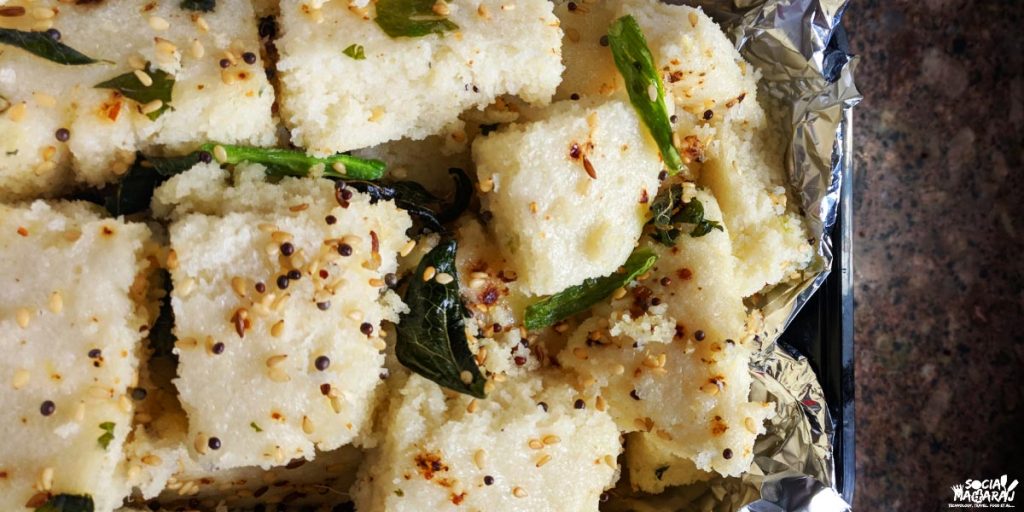 Will you try this healthy Moong Dal Dhokla recipe?
I'm a big fan of the traditional dhokla as well. I like both, the white one and the yellow one but I prefer white. I also love the Sandwich dhokla that they make in Ahmedabad. Since I've been keeping a check on my food, I've opted for healthy alternatives and this modified version of the dhokla is just perfect. It can be a great breakfast dish and an even better evening chai companion!
If you've read this post this here, you already know a lot about Dhokla and Khaman and how they are not the same. Also this recipe is a modified version of the original Dhokla recipe but is a healthier alternative as it contains Moong dal and is steamed.
When do you like to have your Moong Dal Dhokla? Let me know in the comments below, tweet to me at @Atulmaharaj, DM me on Instagram, or Get In Touch.