If I ask you right how many fundamental rights you have, you would probably say, 5, 9, 12 and so on. Well, there only 9 fundamental rights contained in the Constitution of India, and they are: Right to Equality, Right to Freedom, Right against Exploitation, Right to freedom of religion, Cultural and Educational Rights, Right to Constitutional remedies, Right to education and the latest entrant Right to Information. And today I'll tell you about the Right to Information Act, What it is and Why you should use it and What is its impact. Being an amateur RTI activist myself, having filed over 10 RTIs, I can say I've understood the system pretty well.
So what is RTI ?
The Right to Information Act is an act to provide you information from any public authority which is required to reply within 30 days from the receipt of the RTI. The public authority is any government body at central or state level. Under this act the public authority has to also computerize the RTI records for easy disposal of information and tracking.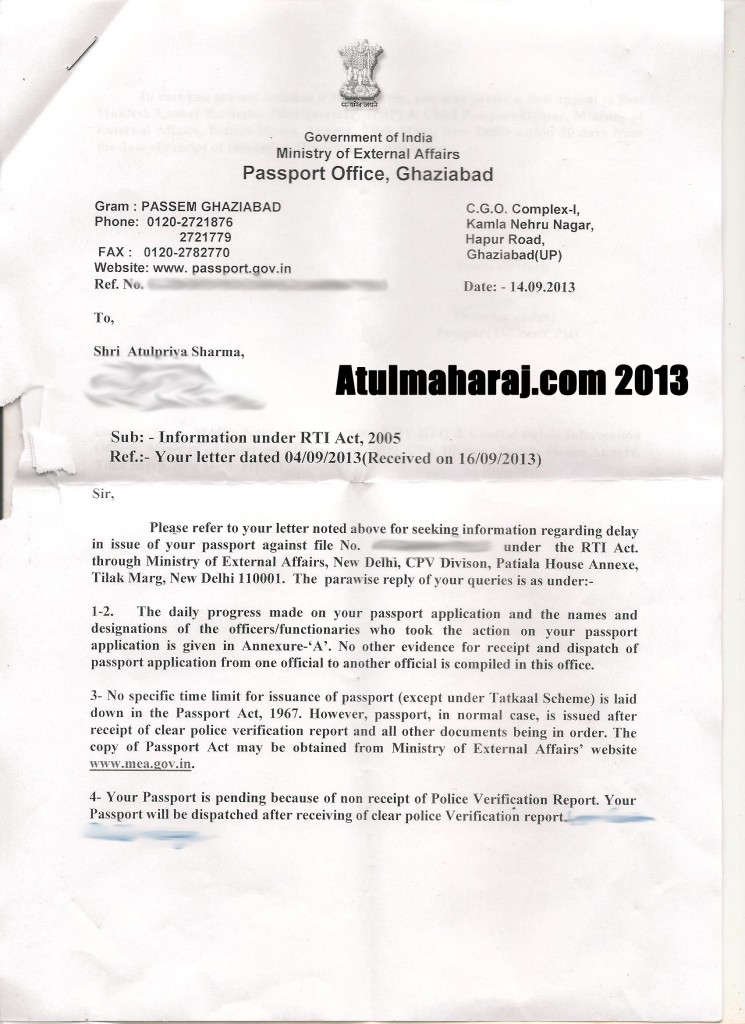 I'll tell you a simple real life example where I had used the RTI Act. A couple of years back I had applied for passport at the RPO Ghaziabad with a local address in UP and another address in Gujarat. Police verification was done at both places. Time passed and it was roughly 4 months and I couldn't see the passport status update on the portal. I then decided to take the RTI route. Drafted a letter to the Ministry of External Affairs who then routed the letter to the RPO Ghaziabad. Got a reply in 20 days along with the names of the officers who had processed my application and where it currently. Based on that I was able to locate the flaw and get my passport. Read the entire fiasco here.
Why you should exercise the Right to Information ?
Right to Information is a very powerful act as every government organization is covered under it. So if you any doubt, question related to functioning of any of it, you should raise an RTI request to know the status. It is very helpful to speed up process as the turn around time for an RTI query is 30 day. So if any of your application is stuck in any of the government office, RTI is a great tool to move it further. Not only that, if you are interested in national politics and government functioning, then this is perfect for you. [Read How much the Government spent on CCTV cameras when Obama was the chief guest for the RDay Parade in 2015] RTI has a huge impact as it also penalizes the officers for not replying within the stipulated time period. So if you have filed an RTI, you WILL get a reply.
So these were some basics about RTI, What it is, Why you should exercise it and the impact it has. So go ahead and file a RTI. If you have any issues in filing the application, do get in touch with me, will be glad to help you out.
This blog post is inspired by the blogging marathon hosted on IndiBlogger for the launch of the #Fantastico Zica from Tata Motors. You can apply for a test drive of the hatchback Zica today.