One thing that probably many bloggers aim to achieve is sharing their experience as and when it happens. Many great ones (read full-time) are able to achieve it. However there are many others like me who do share all experiences but with a delay. I too would love to share stories as and when it happens, but juggling between work and this isn't easy. If you want to know the latest happenings, I suggest you follow me on Instagram. Having said that, let me finally start my series of post on my recent road trip to Ajmer from Jaipur. In my last post I shared my experience of two wheeler parking at Hyderabad Airport. It is by far the cheapest option in case you are travelling for a couple of days. Before I talk about all the places that I visited in Ajmer, here's a quick update on Jaipur Ajmer Road trip.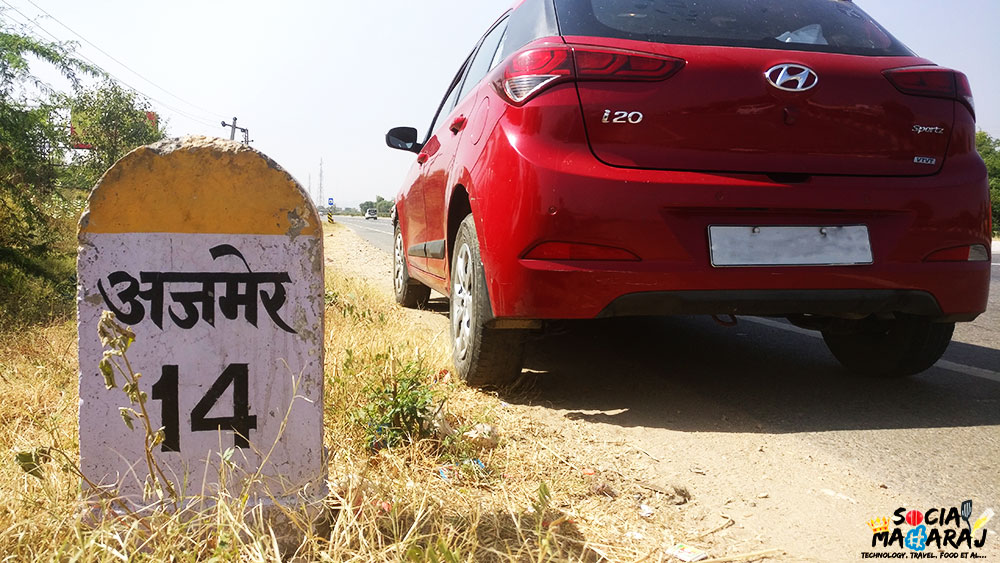 Road Route from Jaipur to Ajmer
Ajmer is close to 150kms from Jaipur and the entire distance takes about 3 hours. I landed in Jaipur at 8am and we had decided to leave immediately but you know, with friends things don't always go by the plan. We finally left by 9am and travelled along NH 48. There are a couple of routes to Ajmer, one route is via Phulera and Naraina. While the other is via Dudu, Gadota. Both routes eventually meet at Kishangarh where you find a diversion to Ajmer. We took the route via Dudu, and one important thing that everyone should note when travelling via this route is to keep an eye at the Kishangarh diversion during Jaipur Ajmer Road Trip. It can be missed easily and you can drive on the amazing NH-8 to Mumbai 😛
Jaipur Ajmer Road Trip
The roads in the entire western India are superlative. Having covered distances from Goa to Mumbai to Ahmedabad to Jaipur and finally to Delhi, I must say these are one of the finest highways in the country. And the same goes with the Jaipur Ajmer route too. The entire stretch is a four-lane road till Kishangarh. The road is a toll road and one pays around 150Rs one way. (makes sense to buy return tickets if planning to return on the same day) Also, one needs to be cautious while driving as you can find cattle, two wheelers coming in your way suddenly.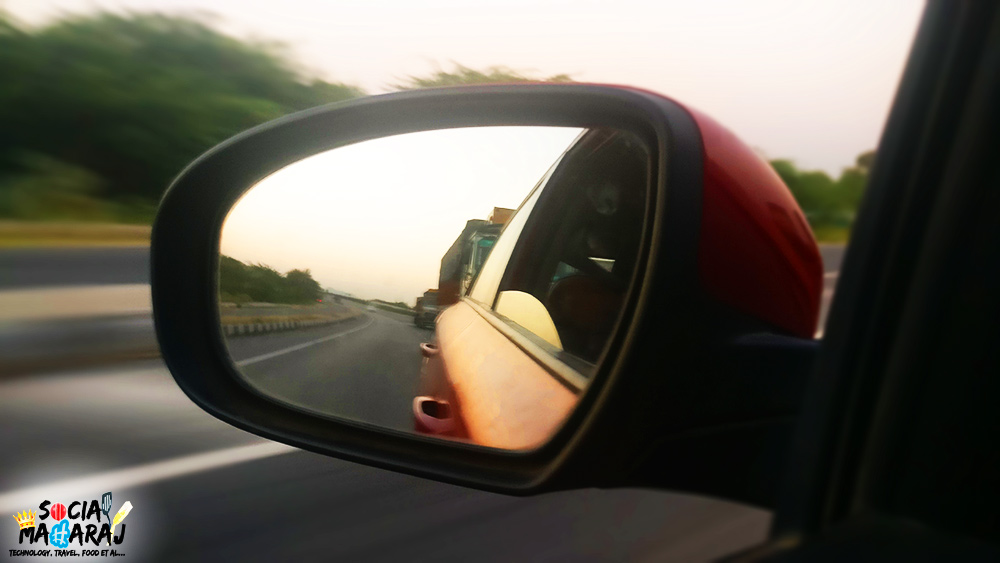 The entire stretch has ample of fuel pumps on either side of the road. Apart from this, you fill find a lot of dhaba type establishments. There is one Mc Donald and one Cafe Coffee Day as far as I remember. The roads in Ajmer city are narrow and crowded. We reached Ajmer exactly by 12 pm.
Ajmer to Pushkar By Road
After spending some time in Ajmer, we drove further to Pushkar. The distance from Ajmer to Pushkar is about 15kms and the road is a single lane road. There are a couple of ways to reach Pushkar, one via the ghat road and the other via the Pushkar ByPass road. The road has a decent traffic during the day and the condition isn't as good as the express way. Since it is a very short journey, I don't think that would bother anyone. One thing to note is, if you are taking the ghat route, please stop and take a photo of Ajmer while on Jaipur Ajmer Road Trip. One thing that I regret not taking 🙁
So overall, it was a fun road trip. Exactly a year ago I was with the same group of friends on a road trip from Mumbai to Panchagani. This road trip was exciting but was a tightly bound one. Blame me for that. I had taken one day off from work and had to return back to Hyderabad the next day. Hence we drove to Ajmer in the morning, visited the Pushkar Lake, Bramha Temple in Pushkar. Later visited the mystical Ajmer Sharif Dargah followed by a visit to the serene Anasagar Lake. That's it about the road trip. Stay tuned to the blog for my experience at Ajmer and Pushkar. If you feel there's anything missing or wrong in this post, mention in the comments below or tweet to me at @atulmaharaj