In a few days time, we would be again getting the dates wrong. However, it's going to be something unusual as it's the decade getting over. Yes ! Just pause for a while and realize that a decade is getting over. 2010-2019 – The Decade That Was full of ups and downs for all of us. Most of us would have entered new phases of life, met new people, made a family, lost someone really close and much more. We all will agree that 10 years is not a small time. When 2019 ends, it's not just the end of a year (like your new year resolution) but it's going to an end of a decade. Imagine all the things that you ever planned on doing at the start of every year. I feel that it's the perfect time to look back at the past 10 years and see what your life went through. This post is going to be a memoir of the events that happened in my life in the last decade.
2010 to 2019 – The Last Decade
Right now, I'm actually hitting the rewind button to go back to the start of this decade. And tap the play button till today recollecting all the major achievements and disappointments that came along the way. This one is going to be a long post for sure.
2010 – Getting into College
January 1, 2010 – I was in Bengaluru and was pretty much busy preparing for my class XII board exams. Being an average student, I sucked at Maths. March was when we had the board exams and then it was pretty much roaming across states to given entrance exams. Aspiring to become a Neurosurgeon back in class 10, you know things didn't quite shape that way. I got my class XII results when I was on a bus to Kolhapur for my entrance exam. Fortunes turned, and I landed up at Amity University and joined the B.Tech Computer Science & Engineering course. I was interested in computers always, but never had this coming.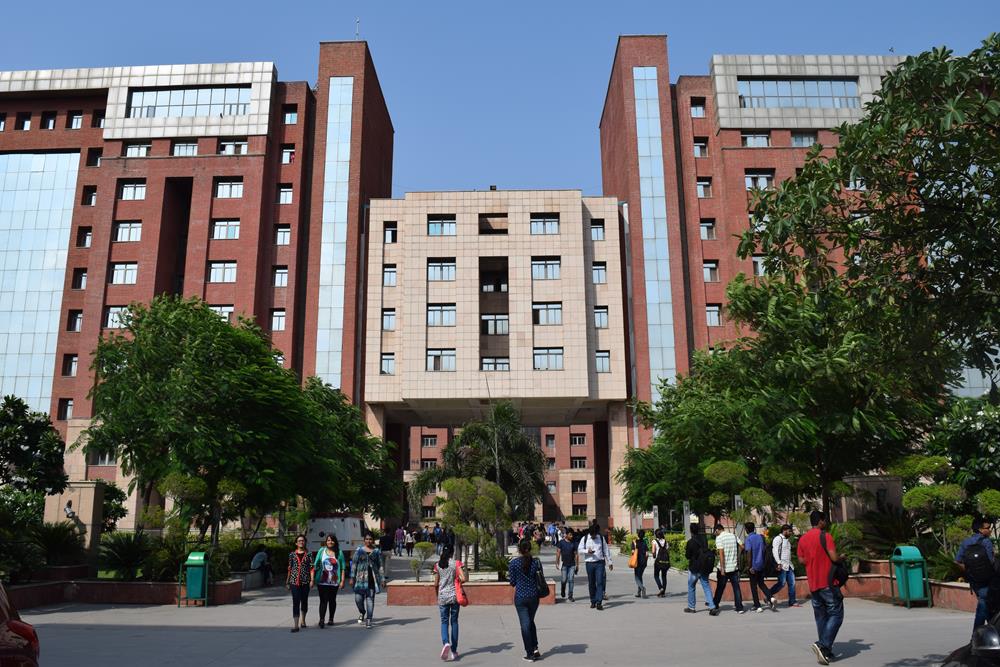 2011 – A School kid in College
For most, college is a place where hell breaks loose. Kids get the freedom they've been waiting for. Cool gadgets, eating out, making friends and so on. However, things were quite different with me.The only thing I always wanted to try was having long hair and I eventually had shoulder length hair back then. Irrespective of what I did, there was always this thought of ensuring I don't fail any exam. Especially because I had to study Maths for a couple of years. Had a really small group of friends who spent most of the time together. Eating Rajma Chawal in the E block basement cafeteria. I felt, I made their lives boring because it was the same routine everyday.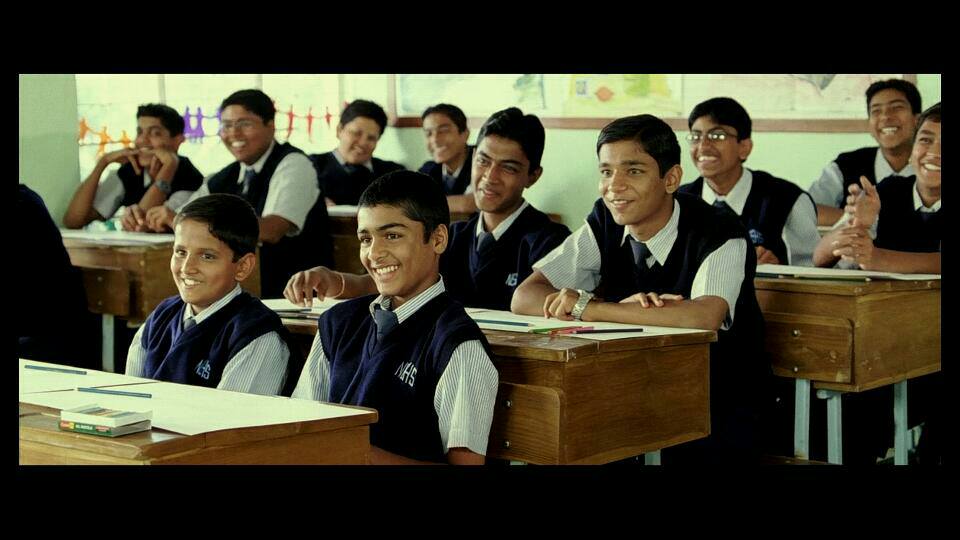 2012 – Blogging Happened !
By this time around when most of them had found their partners, I was happy that I had Maths going away. With subjects like Java, DBMS coming in, was quite hopeful of scoring good marks. And that did happen. From featuring in the bottom half of the rank table, I slowly started moving up. Most of my classmates noticed that and then I had people approaching me before the exams. The E block basement cafeteria in Amity was never the same now. I remember 'teaching' most of the subjects 3-4 hours before the exams and had 10-20 people around me. Once the exams are over, I was back to square one with my 3 friends around. Also 2012 December is when I ventured into blogging, thanks to my communication skills faculty. Started off with atulmaharaj.wordpress.com which today is socialmaharaj.com


2013 – Placements time
Never bunked a class with 100% attendance is college is not something you would relate to. But that was my report card. Never went out of Noida for a fun trip with anyone.2013 was time for placements or like the stand up comics say – a truck comes in and takes everyone. Wipro was the first company that came for placement. For the placement test, the girl next to me helped me with the aptitude test while I cleared her entire technical section. I get shortlisted, she doesn't. In the F2F interview, things were asked mostly for my extra curricular activities and less of education. At about 10pm in the night, I get a call from my placement officer – you're selected ! In a few weeks time, we had our offer letters in hand. This is when I started going out of college too. Did my first trip with my friends to Amritsar.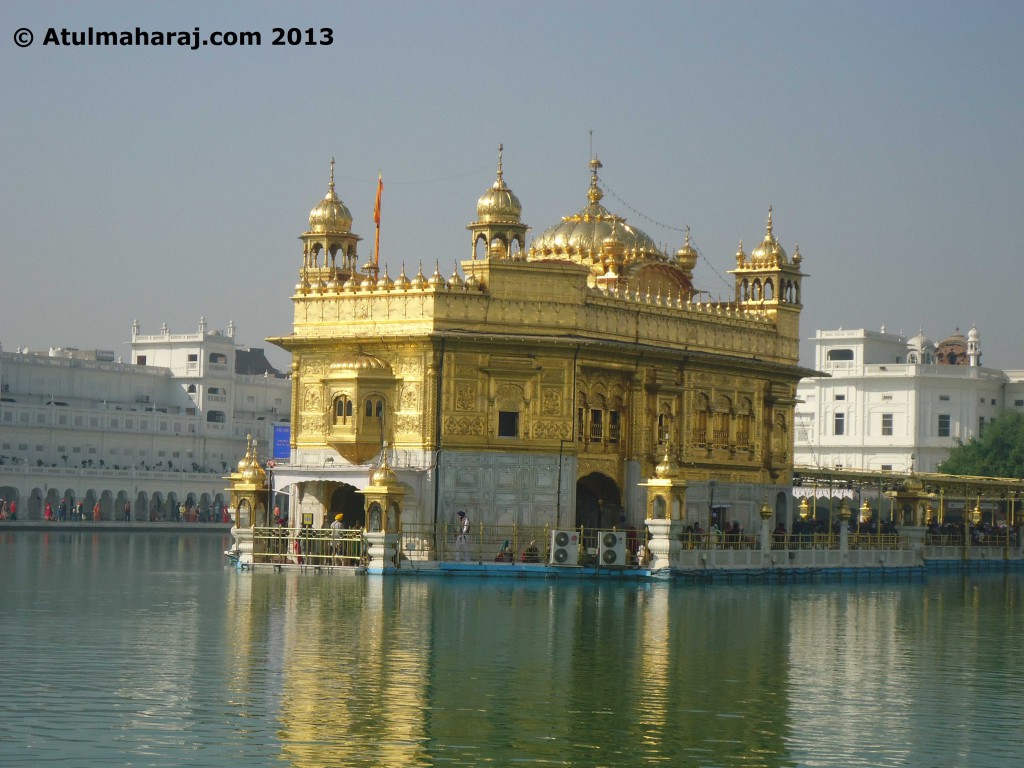 2014 – Entering the Corporate Life
During the last semester, I was worried about my final year project. After having my project topic rejected thrice, I was clueless. Decided to team up with one of my close friend. Since he was in a integrated course B.Tech+MBA, he didn't have the placement pressure. I did. However, since I was already placed, I was pretty relaxed. Eventually everything fell in place, I completed my course with relatively good numbers as compared to when I started out.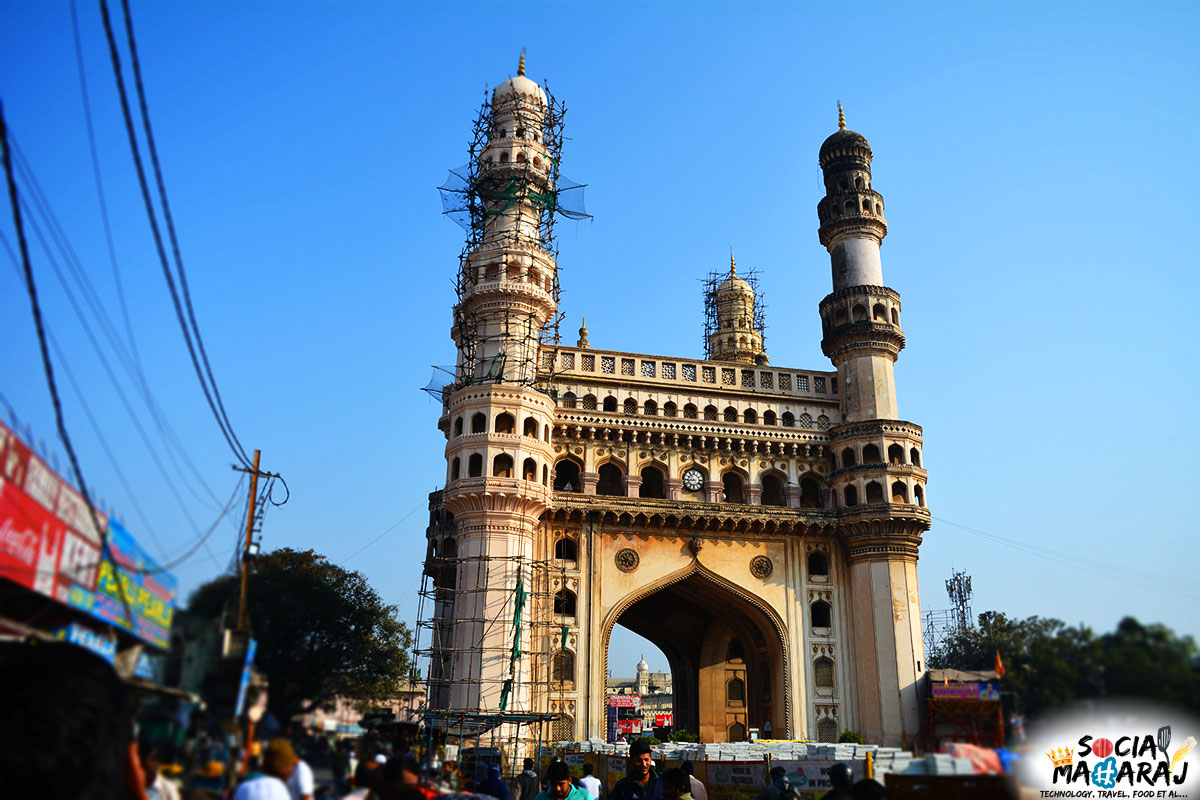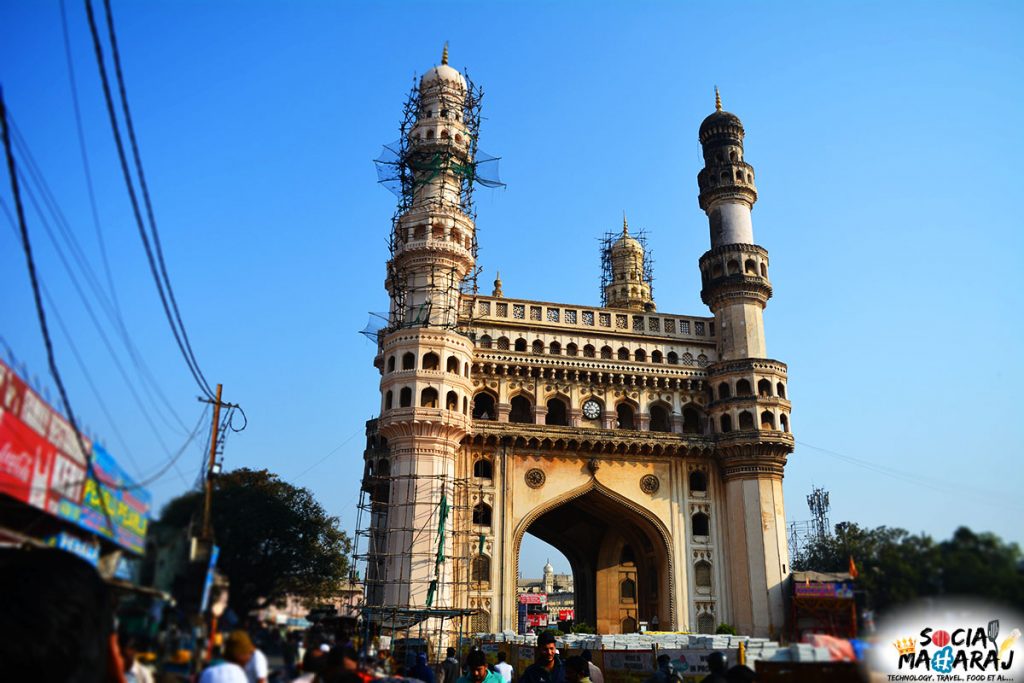 By May, we were all done with the course. I moved to Ahmedabad waiting for the call from Wipro. Gave one online test, where I didn't fare that well, however got called to Hyderabad campus on July 28, 2014. I took a bus from Ahmedabad to Hyderabad and booked a PG in Gachibowli. Preferred to stay alone because I still had the hostel schedule – wake up at 5 and sleep by 9:30. We had a three month training period where I was trained on an ERP testing. I finished in the top 2 for the entire batch. Was on bench for 3 days and exited to join anything I got. A manual testing project in the cloud & virtualization area.
2015 – Confirmation & New role
Most of the companies have a probation period and mine had too. In 2015 is when I got the confirmation and a decent hike. That was huge for a fresher like me. Also this was the time, my first project got over and I applied for a role of a developer. However I was rejected because I was trained in testing. Nonetheless, I was referred to another project where I joined as an Automation tester for a software giant. The projects changed, work changed, my schedule still the same. Work was new, something that I hadn't done earlier hence enjoyed doing that. Was also awarded the best prodigy award for the best campus recruit. Personally, there weren't many changes. Parents moved to the city, I left PG and started staying with them. Commute time increased from few minutes to an hour, 5 days a week. Still going to the movies, clubbing wasn't my kind of thing. I did watch a few movies at the theater but I wasn't a commoner there. This is also the time when I switched from free hosting to self hosting and got myself a new domain name – socialmaharaj.com. This was also when I participated in a blogging contest and posted 125 blog posts in a year !
2016 – Promotion at Work and Blogging
2016 was a good year as I got promoted at work. I even moved to a new project and into web development. That's when the testing work stopped and development work started. Again an exciting yet tough journey had started. Most of my friends from the training batch had left the company around this time. During this time I had already met the VPs in the account I belonged to so people did start noticing me. I was awarded for excellent performance at the business unit level, another feather in the cap. I also published my first Android App on the Google Play Store and proudly say that it has more than 1.3 Million Downloads !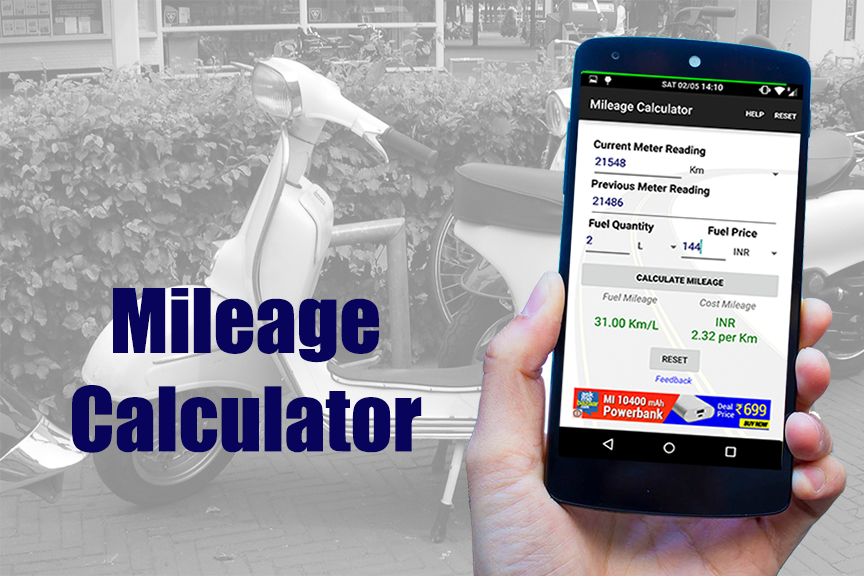 In terms of blogging, things were just starting to take off. I won my first ever blogging contest with this post and won a voucher. For the 125 posts I wrote in the last year, I won vouchers for ₹35,000 and bought myself a DSLR. I started getting restaurant invites and started meeting new people. Nearing the end of the year, I was invited for the launch of Tata Hexa in Hyderabad. That was a big push in my blogging career. Met many bloggers and became really good friends with them.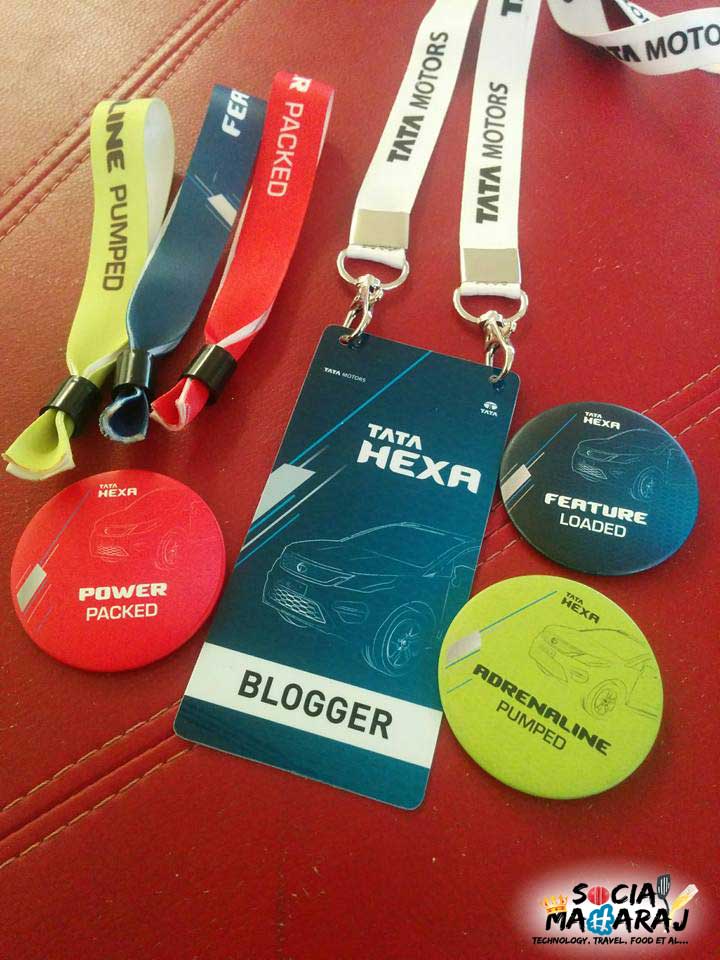 2017 – Post Graduation starts
By this time, I had changed the project at work. From the Web Developer role I moved into a Data Analytics project where I tried my hands on Azure and Power BI. The project was for a state government and I got to meet the secretaries and other IAS officers at that time. I did receive an award this time for the few automation initiatives I took in the project. I enjoyed blogging and learnt quite a bit about how to blog, how to market etc. That's when I decided to pursue my post graduation from Narsee Monjee Institute of Management Studies. It was an Executive MBA program and had classes over the weekend. I started documenting my journey here.
Leaving the job and doing a full time course was not an option for a lot of reasons and this was the best option. I got busy. Mon to Fri, 8-6 at work and 9-7 at college during weekends. Just a day off in a month, I knew I had nobody to blame had I dropped out. Further, this was also the first time I was paying my own tuition fee without a loan and that made me happy. I could have pursued for the course provided by office, but didn't want that due to a lot of constraints. Also doing an MBA in distance mode isn't something I preferred. Most of my friends started getting married, few went overseas for work, education et al. I on the other hand was attending events across the country – Delhi, Kochi – thanks to Blogging I was traveling. Also won the Best Blogger of Telangana Award by Indiblogger !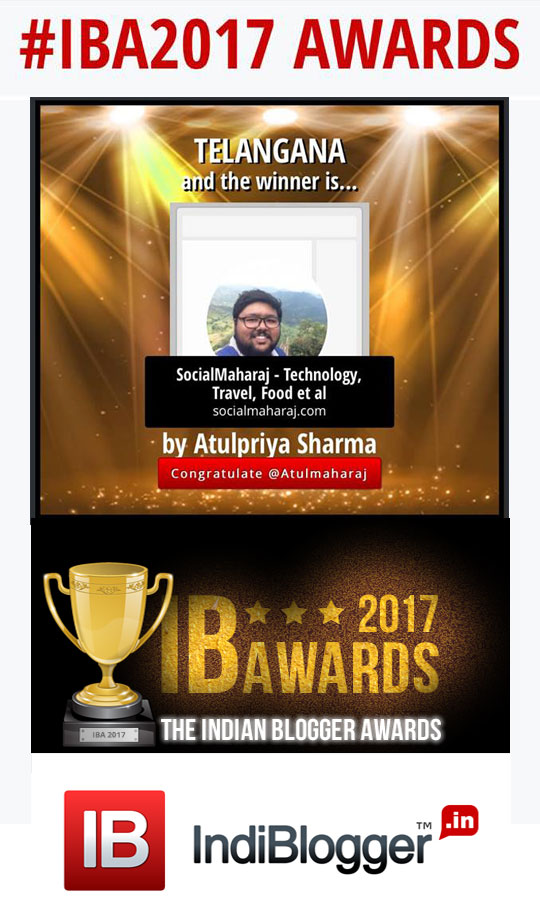 2018 – Balancing Work & Blogging
It feels like this was just yesterday. In 2018, I again moved to a new project. This time a mobile development project. Though I had the basics of Android, courtesy the apps I worked on during free time. In this project, there was a lot of emphasis given to innovation by the leadership. Though, this had to be done over and above the existing work. Since I was inclined on doing new things, I took it as a challenge and started submitting ideas for the hackathons and building prototypes. Nobody was aware that I was also doing an MBA on weekends. Due to this, I was missing out on a lot of blogging events as I had absolutely no time. However, I won the first hackathon I participated in and had the senior Vice Presidents from the client applauding my efforts.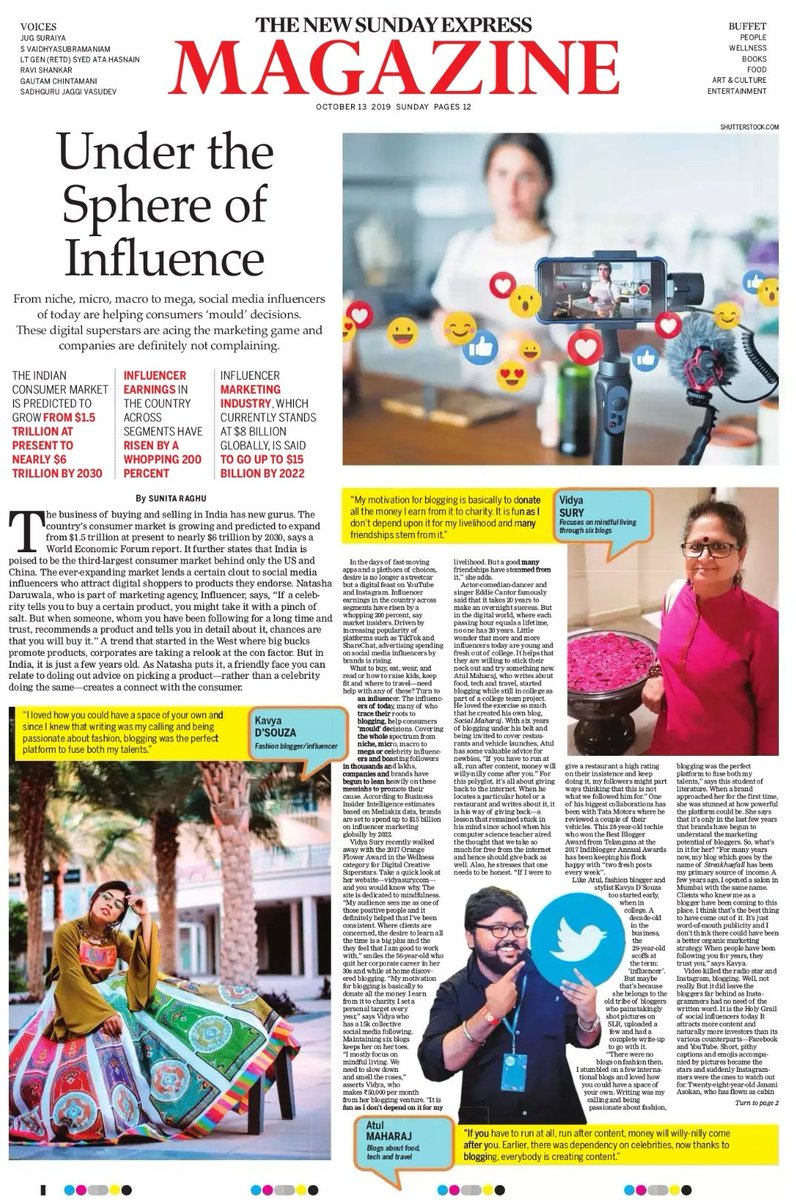 It was then, I was sponsored a Business Visa from work. Many of them were skeptical that I would get a visa since I hadn't completed 5 years in the organization. But guess what, I got it ! Emails from Vice Presidents became rather common and I made a mark in the account. During the fag end of the year, I also pitched my idea to Rishad Premji and the my client CIO in the presence of all other senior leadership. I loved doing that. And with my MBA going on, I was able to talk their language. From Blogging perspective, I took up a blogging session, part of a blogging panel and featured in the newspaper too.
2019 – Completing MBA, Taking up a new role
This year has been quite exciting. Apart from wondering when I'd travel to the US from work, I also completed my MBA. I topped my batch too. Now that I had that with me, it was time for a change. If you've followed my journey till here, you know I changed quite a few projects in order to learn something new, however in the process, I couldn't master one. I understood a lot of things from web to cloud to mobile, but wasn't an expert at any. Participated in another hackathon and won that one too. This time the client CEO inviting me to the US to take the idea forward. Another round of failed US talks as I sit and write this post. Nevertheless, I'm not concerned about that now. I was happy that I was recognized by everyone in the account. So much so that I had met everyone in the hierarchy till Rishad except Abid, our CEO. I completed 5 years at work and eventually got to meet Abid last week.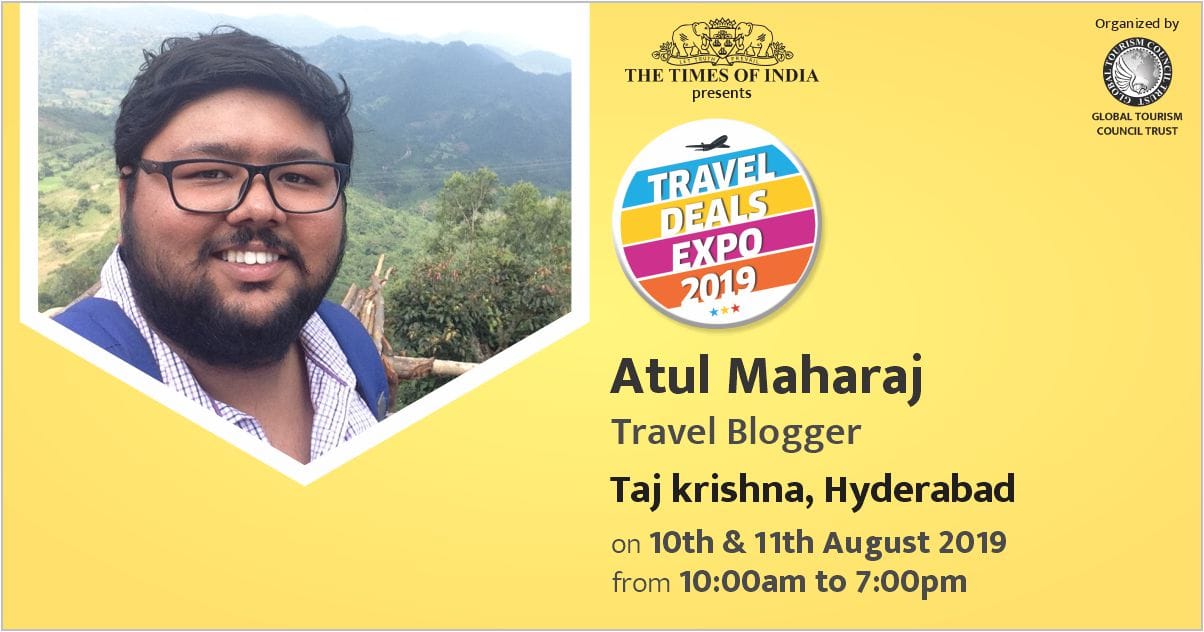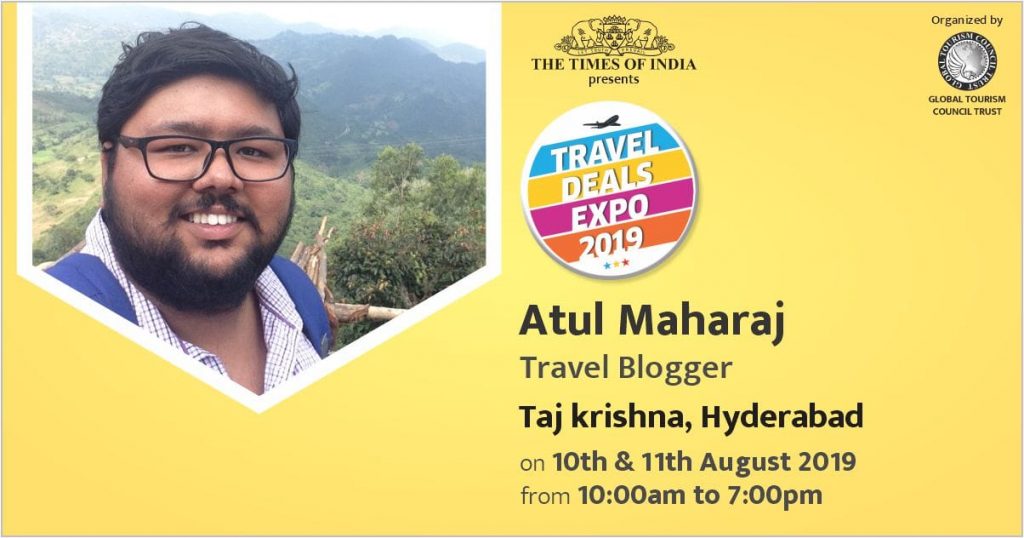 I was happy that I had been able to blog consistently and maintain the brand Socialmaharaj. I did have free weekends after a couple of years and it felt good. Another year gone, another marriage wave survived. While my friends are getting married and having families,I'm happy for all of them. I meet them often and enjoy their company.Friends and Family started asking about marriage and that was expected. I'm still dodging that. I did make new friends at college and that meant I had a lot of friend circles. Also, this was the year when I gave my first public talk at a travel expo and another one at the Administrative Staff College of India.
2010 – 2019 – The last decade – Lot of things happened
So that was what happened in the last decade with me. If you've been following my blog, you know I rarely write something like this. I decided to pen this down and keep it as a memory of the blog. The last decade was quite eventful, there were a lot of bad days personally and professionally. I've managed to survive all of it and hope I do that in the coming decade too. Now when I look back at all that I've done, things have been moving if not stagnant. If they are moving in the right direction, I still can't answer that. I was talking to one of my friend yesterday and she asked "What Next ?" I was blank for a few seconds and told that I relate myself to two Bollywood movie characters. Hrithik Roshan from Zindagi Na Milegi Dobara because I always think about work first. Second, Ranbir Kapoor from Yeh Jawani Hai Deewani because I don't know where things are moving.
I'm sure that just like I had seen so many changes in the last decade, you too would have come across a lot of changes personally and professionally. You would have got a new degree, landed a new job, made a girlfriend/boyfriend, got married and much more. All I'm saying is, pause for a while and go back and see all that has happened with you in last decade 2010 – 2019. I'm sure you'll see that there has been a lot of change and you would be astonished for that. What's the best thing that happened to you in the last decade ? What do you think, I should do in the 2020 ? Tell me in the comments below or tweet to me at @Atulmaharaj