Before you tweet/DM and ask me whether I'm in Pune right now, let me clarify that I'm not. I have a habit of going through the old photos I have and if something strikes, I write a post about it. If you have been following me for quite some time, I had visited Panchgani exactly a year back. It was a trip where in we spent some time in Panchgani, Mapro, Lonavala with Pune being the locus of our trip. I was going through the photos and I realized that I never wrote about this one restaurant where we had some delicious Maharastrian Thali in Pune. So here's a (late) review post of Maharashtrian Thali at Hotel Shreyas, Pune.
Location and Ambiance
Hotel Shreyas is a well know place in Pune and most likely anyone you ask would know about it. Located in the central area of Deccan Gymkhana, the hotel is easy to spot. However, even though it is on the main road, you need to walk a little to reach the place. This is actually a full-fledged hotel along with a restaurant. So if you are travelling to Pune this might be a great option to stay too.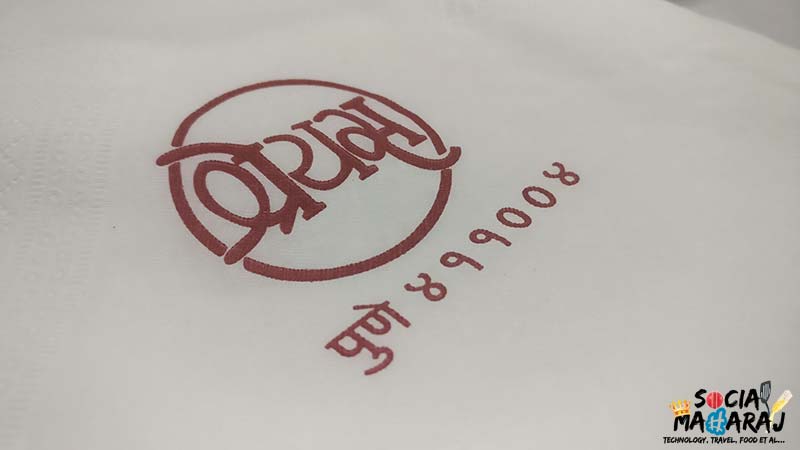 The restaurant does look spacious but within no time you will see scores of people coming in. And that might make you feel that the restaurant is congested. We got a corner table which wasn't very comfortable but all we wanted was some delicious food. As for the service, the staff is very courteous. I'm thankful to them for telling us about each item that was placed in our thalis.
Authentic Maharashtrian Thali at Hotel Shreyas
I'm a foodie but not a Marathi Maanoos, so I can't say whether it was authentic or not. But one thing I can say for sure is that the food was delicious. It serves Unlimited Maharashtrian Thali which is unlimited and that makes it much more exciting. Within no time all the bowls in your plate will be filled with colorful and tasty items. On that particular day we had a handful of such items. We had Kothmir Vadi for starters along with a couple of other items. Along side that there was Kidney beans curry, Brinjal curry and something very close to Missal.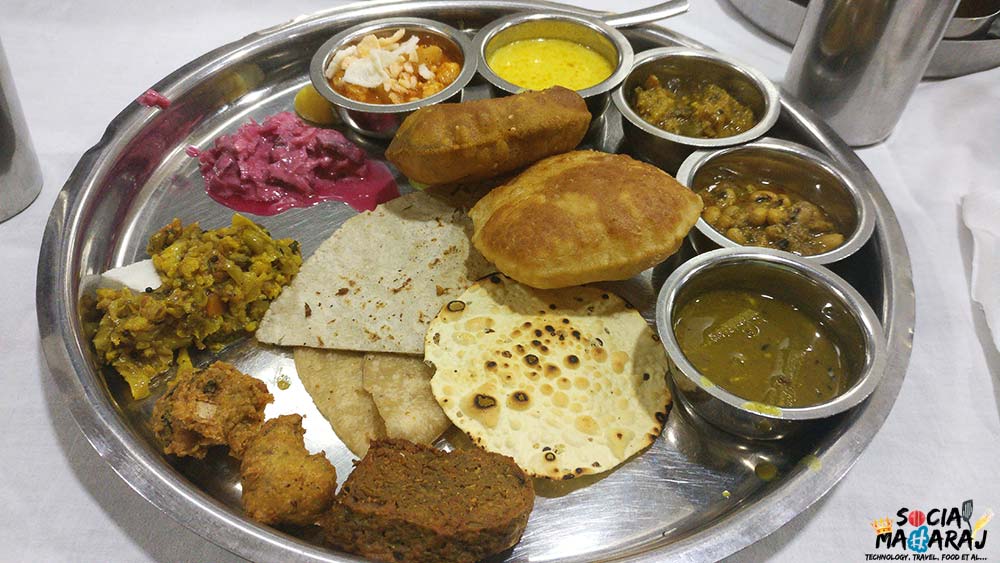 On top of that there was dal and my favorite sol kadi. There was Methi Poori along with Roti and steamed rice. From what I can recollect, almost all the items on the plate were quite delicious and had that punch. Sol kadi was very good as I had it after a long time. Kothmir Vadi was crisp and great on taste.
Final Verdict: Good Maharashtrian Thali at Hotel Shreyas
I was adamant on having Maharashtrian Thali. Our hotel was in the same vicinity as Hotel so we decided to try it. The reviews were good and the photos were quite appealing. The Unlimited Maharashtrian Thali is costs Rs 270 which is a decent price to pay considering the taste and the number of items. The service is top-notch and I truly had a great time there. What do you think ? If you are from Pune, what other place would you suggest for an authentic Maharashtrian Thali ? Mention in the comments below or tweet to me @Atulmaharaj